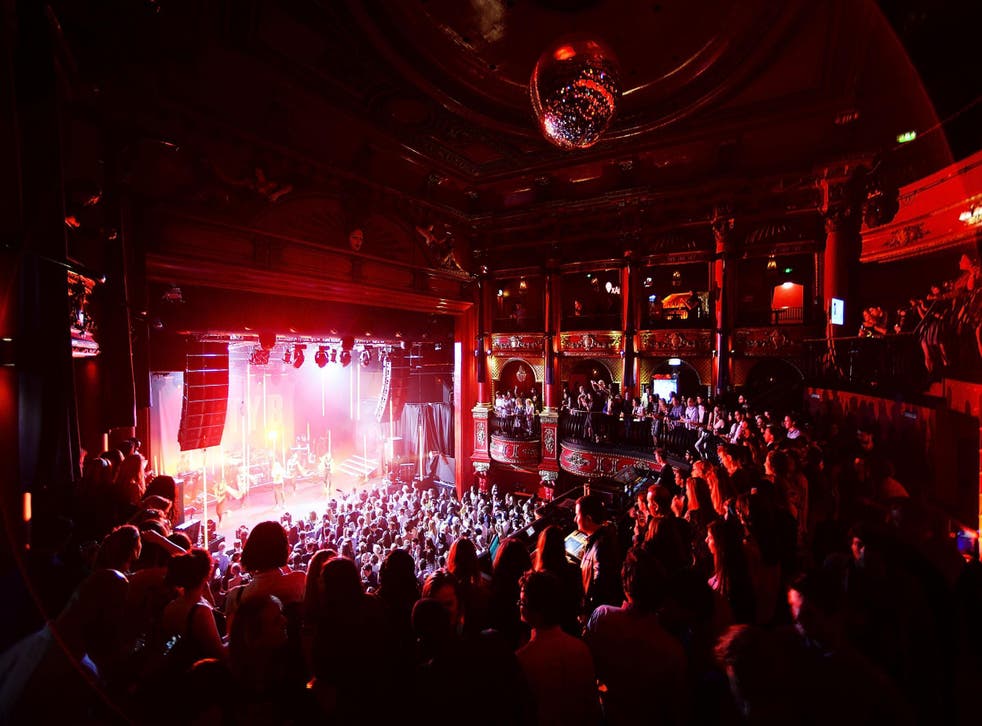 Best music venues in London: Where to catch live bands with the locals
Get the inside track from the team at Spotted by Locals
It may be a modestly sized island, but Britain has never been too small to influence popular music around the world. From The Beatles-led British invasion of the 1960s to David Bowie's space-rock androgyny, and between the haunting synth classics of The Cure and the contemporary vocal stylings of Adele, iconic British performers have kept London at the forefront of the biggest trends in music. Here are the best venues for keeping up with the city's contemporary scene.
In Shoreditch, Rich Mix (richmix.org.uk) is a local cinema and cultural space for all, complete with a bar, cafe and art gallery. Catch a film, then stick around for musical acts ranging from Nessi Gomes, a singer-songwriter who blends traditional Portuguese Fado music with a contemporary British sound, to up-and-coming jazz trio Mammal Hands.
North of Shoreditch, Dalston is jazzing up the East End. Three local spots make up the Dalston Jazz Triangle: Cafe Oto (cafeoto.co.uk), a venue that celebrates the avant garde with past performers including Yoko Ono, London Improvisers Orchestra, Joe McPhee, Marshall Allen, Matthew Herbert and The Sun Ra Arkestra; Servant Jazz Quarters (servantjazzquarters.com), housed in an Art Deco building and offering speciality cocktails, where folk-inspired jazz is the mainstay; and Vortex Jazz Club (vortexjazz.co.uk), host to more than 400 annual performances where London locals head for good, old-fashioned jazz.
A more local alternative to south London super club brand Ministry of Sound, Corsica Studios (corsicastudios.com) is an intimate space located between two railway arches in Elephant and Castle. One of the few true late-night spots left in London, the nightclub has been a go-to spot for house, techno and electro music every Friday and Saturday for more than a decade.
At Koko (koko.uk.com) fans have rocked out to mainstream artists including Sex Pistols, Madonna and Coldplay for 35 years. The theatre-turned-concert venue's location in still-edgy Camden Town makes going to a show here all the more compelling, whether the lineup features big names or lesser known artists.
Finally, St. John's Smith Square (sjss.org.uk) has drawn locals since the 18th century. Hear choral, opera, orchestra, solo and vocal musicians put on classical concerts in a Baroque church for just £10, a fraction of the cost of going to a show at London's Royal Opera House.
Spotted by Locals (spottedbylocals.com) is a series of apps and blogs available on iPhone and Android devices with up-to-date tips by locals in 60+ cities in Europe and North America.
Join our new commenting forum
Join thought-provoking conversations, follow other Independent readers and see their replies