The Independent's journalism is supported by our readers. When you purchase through links on our site, we may earn commission.
Home Towns
Welcome to my home town: Why there's more to Billericay than Towie tropes and mock-Tudor mansions
Nicola Moyne explores the commuter-belt hotspot that rebooted her love for the Essex countryside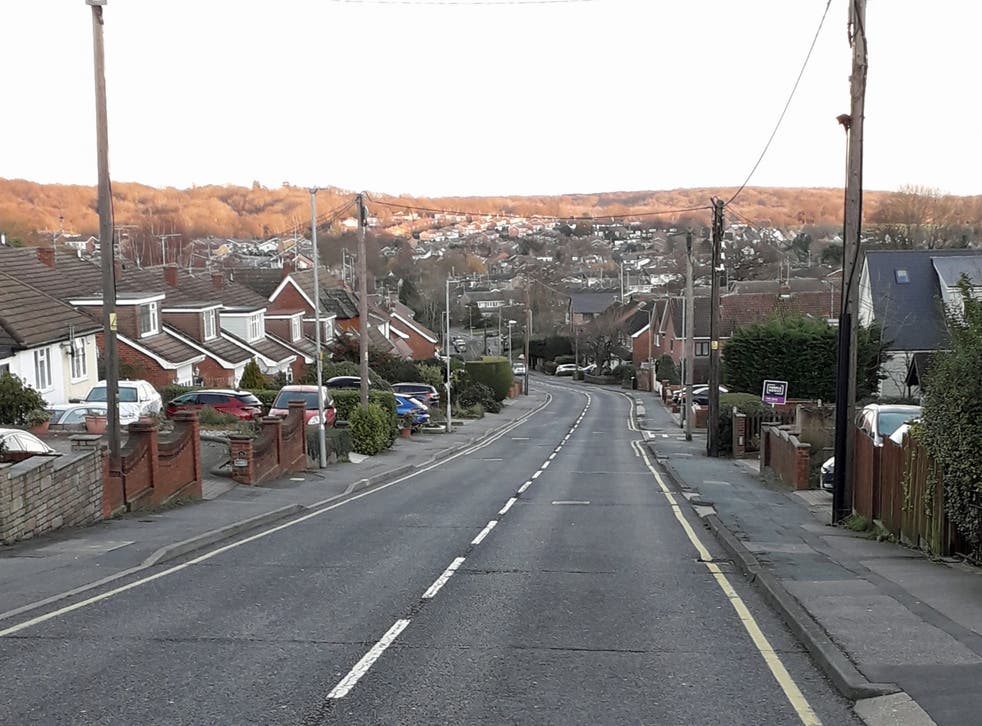 During lockdown, many of us made the pilgrimage back to our family homes – and rediscovered them through fresh eyes. Part guide, part love letter, "Home towns" is a new series in which we celebrate where we're from. After all, it could still be a while before we can go anywhere else…
Billericay: it's a town that's become synonymous with Gavin & Stacey, non-league football and Big Brother's Brian Belo – and that's assuming you've actually heard of the place. Because while the Noughties' nation fell hard for Barry Island's humble seaside charm, 'Billers' became the punchline; a grey, culturally barren symbol of suburbia that even Gav felt compelled to escape eventually.
Fast-forward a decade and the caricatures continue. White stilettos. Fake tan. Boy racers. But beyond the misdirected derision and pious (inter)national scorn lies a quiet, rural enclave rich in nature reserves and buzzing with independent boutiques and bistros.
Full disclosure: I haven't always held Billericay in such high esteem. As a teen, 'soul food' came courtesy of a drab high-street Wimpy and the town's biggest cultural draw was the Christmas pub crawl. When the council finally put paid to boating on Lake Meadows – the childhood pastime that kick-started a life-long passion for water sports – I knew my (bleached) Essex roots had to be replanted, and looked to London for metropolitan escapades and a degree in fashion journalism. It was here at LCF, among the stylists, publicists, drag queens (hello, Jodie Harsh) and future Fleet Street hacks, that I began to understand just how global the 'Essex girl' trope really is. When students from remote corners of China smirk as you trade hometown trivia you know the county's misguided, misogynistic stereotypes have overstepped the mark. To this day, I will not wear leopard print.
So, when I was offered my first "proper" job in journalism back at Billers HQ following three frenetic years of living in the capital, I returned determined to disassociate myself from neighbouring Basildon (affectionately/accurately known as the armpit of Essex) and brash, Towie-tastic Brentwood, turning instead to the surrounding swathes of green belt and plethora of independents that had begun to pop up. Wimpy was still there, of course. But so was Lewis Yates, Little Tin Shed Flowers, Harry's tapas bar – and, the ultimate proof of a town-dun-good, a Waitrose.
Over the years, Billericay has been my trusty base for wider exploration of the region's patchwork of picturesque landscapes, too. From here, I can explore the carpet of bluebells that spring in Norsey Wood each April, and wild meadows that bloom beside the chocolate-box village of Stock. I can discover the wild-weather salt marshes and meandering mudflats of Maldon, or walk the ribbon of butterscotch beaches that thread some 350 miles along the coast from Tilbury to Harwich.
And while Billericay's high-speed rail links, leafy thoroughfares and artisan cafes have become welcome additions over the past decade, it's the surrounding strips of wildlife, plethora of parks and authentic sense of community that have rebooted my love for Essex again. Billericay is a town that challenges the outdated cliches peddled for cheap kicks. It's upmarket, charming and still reassuringly green, despite developers' best intentions. The schools are (mostly) outstanding and property prices are soaring, especially those situated in the 'golden triangle' of Norsey Road, Stock Road and Little Norsey Road. Right now, the characterful high street lies eerily empty, of course – as do all small towns across the country – but the buzz will return, along with the tasting menus and barista coffees.
Don't believe me? Come and see for yourself once restrictions allow. Just be sure to leave your stilettos at home…
Hit Hanningfield Reservoir
Part of the Essex Wildlife Trust, this working reservoir and nature reserve stretches out across 870 acres of mature woodlands and wild meadows, making it the ideal spot to get lost in for the day with your kids/binoculars/book. Tread the labyrinth of foot trails through the ancient oaks and stop off at one of the myriad bird huts to spy the dipping swallows and swifts. Itching to get out on the water? Hanningfield Waterside Park offers up top-quality fishing (it's one of the UK's premier still-water trout fisheries), sporting events (cue sailing lessons and an annual WaterAid Triathlon), plus a homespun-style cafe perfectly perched for unbeatable views across the blue.
Get creative at Barleylands
With a craft village packed with painters', potters' and glass-blowers' studios; an expansive Farm Shop for your pick of fresh, organic fare; and tot-friendly Farm Park, complete with pettable goats, sheep, ponies, llamas and (non-pettable) birds of prey, Barleylands serves up a veritable feast of family-focused activities and creative workshops. Learn how to throw like a pro at Hazle's Pottery Barn, hit Rainbow Music Tuition for a string of guitar masterclasses, or get hands-on with Essex Woodcrafts before hanging with the lion-haired bunnies for the day. Foodies will also love the on-site Magic Mushroom restaurant, which serves up contemporary plates and stylish, pared-back interiors.
Wander Norsey Wood
Spanning 175 acres of sun-dappled sweet chestnuts and alder carr in the wet valleys, Norsey's four-mile linear trek is a favourite with those in the know, and the woodland is famed for its show-stopping forest floorscapes year-round, too: think bluebells, lavender, mounds of mushrooms and snowdrops, plus passing clouds of damselflies and marching armies of ants. Leave the kids to climb low-level oaks and scramble their way through the wooden labyrinth of half-hidden dens, while you soak up the sounds and scents of this ancient nature reserve, which was designated a Site of Special Interest for its rare flora and fauna in 1979.
Hop it to The Hoop
Constructed in 1640 from the timber of warships at Tilbury Docks, it doesn't get more 'quintessential country pub' than this classy Stock stalwart. Located just seven minutes north of Billericay town centre, The Hoop is big on heritage, hearty pub plates and outdoor dining spots strung with festoon lighting. A secluded stretch of lawn and sourdough pizza oven greets locals round the back, while punters often spill out onto the village-facing green for languid rounds of sundowners. Inside, you'll find roaring feature fireplaces, rustic wooden tables and plenty of cheer. You might even spy snooker's Steve Davis sinking a red in the corner while you dig into The Hoop's signature two-pie, two-mash combo – with obligatory lashings of East End-style parsley liquor.
Stay over
When overnight stays become possible again, I have two top recommendations. Located less than 10 minutes from Billericay high street, in the leafy village of Stock, Greenwoods Hotel & Spa, a 17th-century manor house, is within stumbling distance of The Hoop and offers up fine dining menus, an indulgent spa, and lashings of country-style glamour to boot. Locals book in for upmarket afternoon teas and Elemis facials, but overnight guests can enjoy soaking up the garden views from their marble-clad Jacuzzi-style tub before heading downstairs to the chandelier-lit lounge for pre-dinner cocktails. Doubles from £135. greenwoodshotel.com
Hoping for a stylish self-catering staycay? Head to Creeksea Place Barns. Perched on the coastal fringe of nearby river town Burnham-on-Crouch, this series of contemporary barns delivers a rustic retreat for all-size parties. Book the beautifully appointed Hen House or Fisherman's Lodge for two, or say hello to the light-flooded River View, Hay Loft and Swift Barns for family quarters. Meanwhile, The Granary flagship boasts an eclectic mix of antique furniture and space for eight – you can even request a chef. Don't miss the on-site farm animals, gym and boutique spa, either. Rooms start from £90; two-person barns from £110. creekseaplacebarns.co.uk
Join our new commenting forum
Join thought-provoking conversations, follow other Independent readers and see their replies