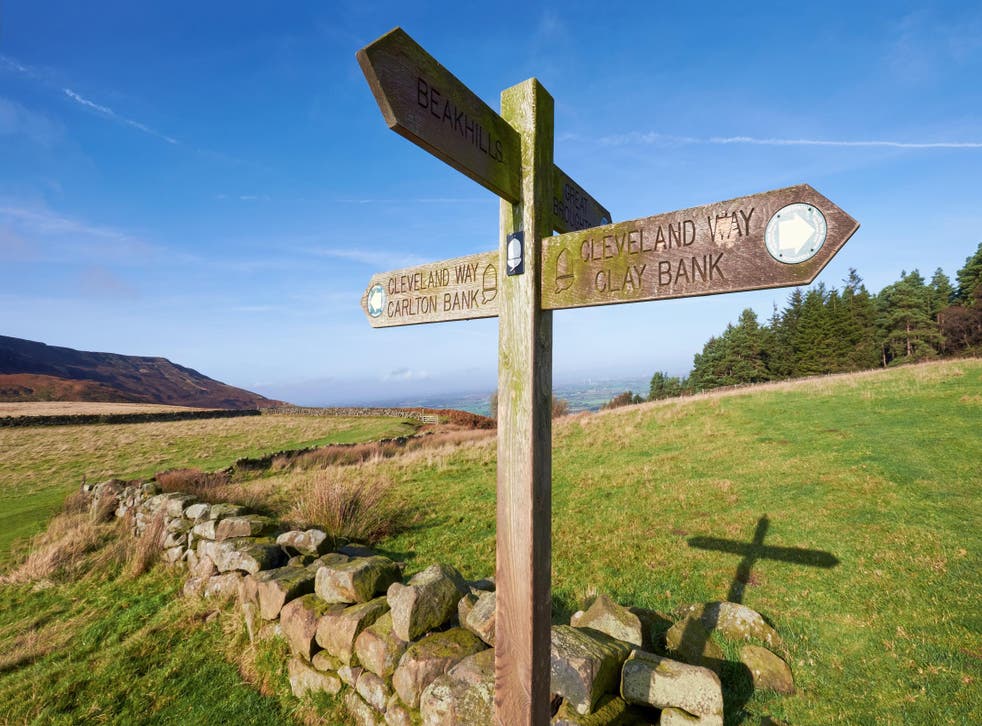 Cool Place of the Day: The Cleveland Way, North Yorkshire
Every day, a new place to discover or explore from coolplaces.co.uk
It's the North York Moors WalkFest this weekend, and they'll be yomping up and down the Cleveland Way for sure, a 110-mile National Trail that connects Helmsley, in the heart of the North York Moors, with the seaside at Filey.
The moors and coast footpath has something for everyone, and highlights include crossing the highest point on the Moors (Urra Moor, almost 1,500 feet) and winding through stunning old fishing villages like Staithes and Robin Hood's Bay. If you want to do whole thing it's going to take you nine or 10 days, but it's an easy trail to take in bite-sized sections – Whitby to Robin Hood's Bay, for example (6 miles), or up to the majestic viewpoint of Roseberry Topping from near Great Ayton.
There are also loads of one- and two-day walks to download on the official North York Moors website. If you just have time for one decent day out, national trails officer Malcolm Hodgson reckons you should try "the rollercoaster 11 miles between Osmotherley and Clay Bank, which has incredible views across the Tees lowlands and also the other way, into the beautiful Bilsdale valley".
The traditional starting point for the whole trail is the Market Cross in the centre of Helmsley; you'll finish on the coast at Filey Brigg, seven miles south of Scarborough and, in between, will have tramped through heather, explored abbeys and castles, walked on deserted beaches and stayed overnight in moorland villages and coastal ports. Happy hiking!
Cool Places is a new website from the creators of Rough Guides and Cool Camping, suggesting the best places to stay, eat, drink and shop in Britain (coolplaces.co.uk)
Join our new commenting forum
Join thought-provoking conversations, follow other Independent readers and see their replies