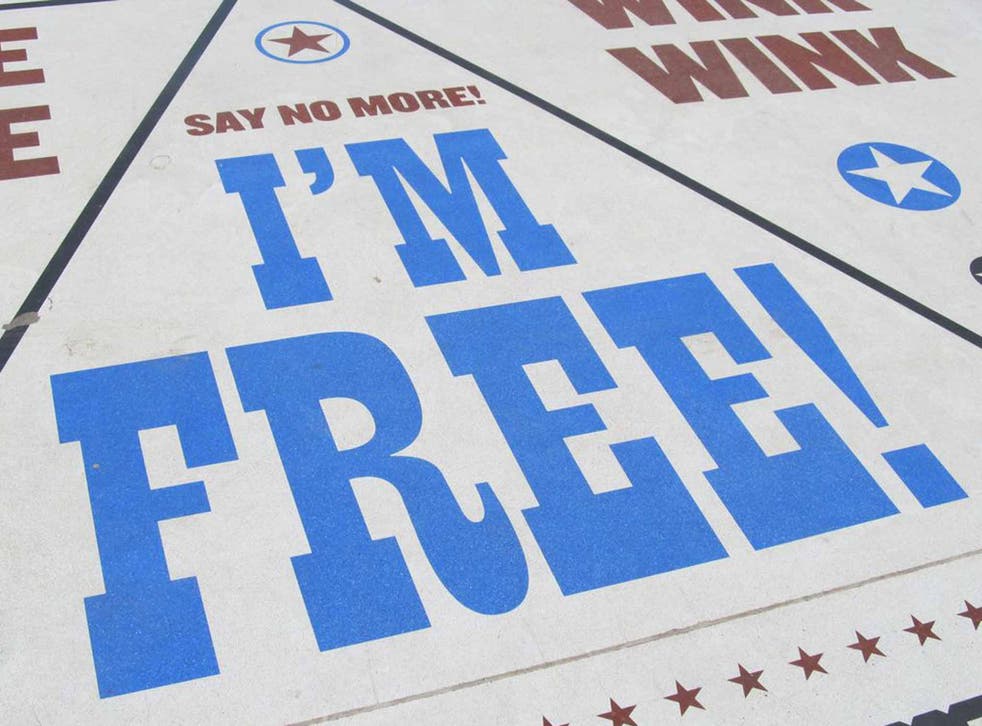 Cool Place of the Day: The Comedy Carpet, Blackpool
Every day, a new place to discover or explore in the UK, from coolplaces.co.uk
UK humour in all its glorious hilarity, profundity and downright battiness is celebrated at what is arguably Blackpool's best-known piece of public art – and indeed one of the largest pieces of civic art in the country, completed 5 years ago at a cost of some £2.6 million. Over two thousand square metres of seafront promenade opposite Blackpool's famous Tower is given over to the jokes, lyrics, catchphrases and routines of a thousand writers, comedians and performers, and presented in a Walk of Fame-style all-weather "carpet" that mimics the playbills of old.
Designed in the shape of a cross, and linking the Tower to Blackpool's impressive beach, it was unveiled in 2011 by the inimitable master of mirth Ken Dodd; and he and everyone else you can think of is here, from vintage music-hall artists to sitcom stars, and including everyone from Tommy Cooper to Eddie izzard and course the late Victoria Wood. You can read it from various distances – close up and even from the top of the Tower – and if you can't find something to make you smile, you're probably not British.
The most po-faced may even have the great Doddy himself after them – as he says, "If you don't laugh at the jokes I'll follow you home and shout through the letterbox".
Cool Places is a new website from the creators of Rough Guides and Cool Camping, suggesting the best places to stay, eat, drink and shop in Britain (coolplaces.co.uk)
Join our new commenting forum
Join thought-provoking conversations, follow other Independent readers and see their replies