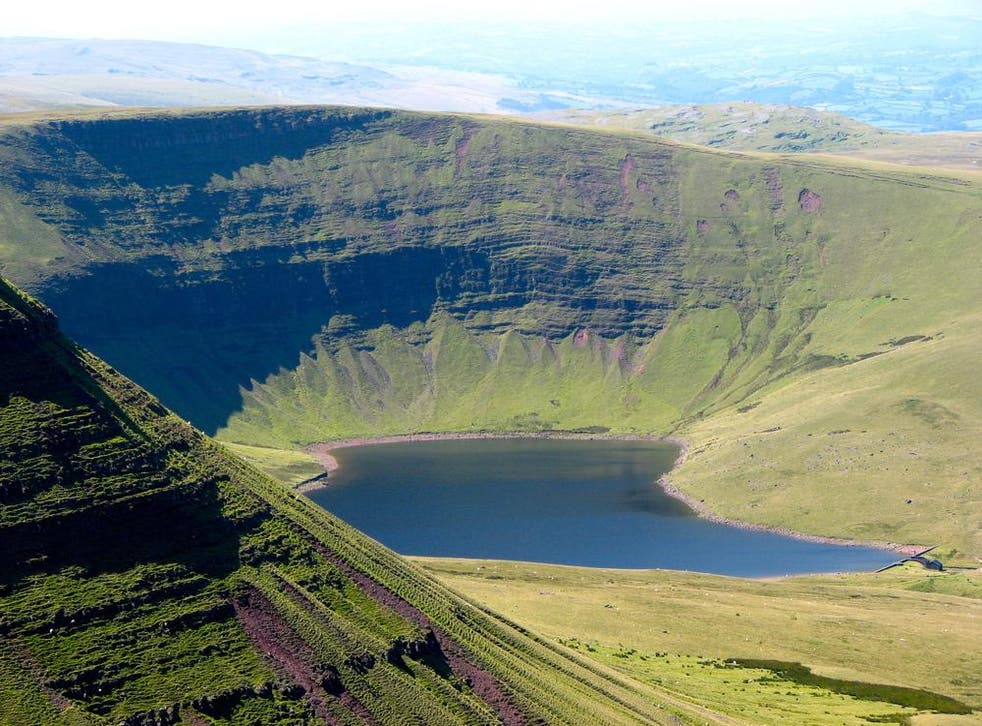 Cool Place of the Day: Llyn y Fan Fach, Carmarthenshire
Often described as one of the most magical and breathtaking sights in all of Wales, Llyn y Fan Fach ("Lake of the Small Beacon Hill"), is a dammed lake in the western border of the Black Mountain – part of the Brecon Beacons National Park.
To reach the lake, you need to prepare yourself for a bit of a hike uphill alongside a river, where the water continuously ducks and dips, forming sweet mini cascading waterfalls along the way. The rolling hills and nonchalant sheep are your landmarks, until you climb over the final ridge and come face to face with the lake. It's a truly awe-inspiring sight, with unspoilt panoramic views of the surrounding Brecon Beacons. It's yours to do what you want – have lunch, take a dip or just soak up the peace and quiet.
As with most enchanting lakes, there's a certain legend connected to it. According to folklore, during the 13th century, a young farmer was once grazing cattle along the slopes and spotted a beautiful woman coming out of the lake. She was a fairy with special cattle, who agreed to marry and support him, providing he promised never to hit her more than twice. After spending a while together, the inevitable happened, and the man hit the woman for the third time. Almost instantly, she returned to the lake and took all the cattle with her, leaving the man to perish. Serves him right. Perhaps the lake is damned in more ways than one.
Cool Places is a website from the creators of Rough Guides and Cool Camping, suggesting the best places to stay, eat, drink and shop in Britain (coolplaces.co.uk)
Register for free to continue reading
Registration is a free and easy way to support our truly independent journalism
By registering, you will also enjoy limited access to Premium articles, exclusive newsletters, commenting, and virtual events with our leading journalists
Already have an account? sign in
Register for free to continue reading
Registration is a free and easy way to support our truly independent journalism
By registering, you will also enjoy limited access to Premium articles, exclusive newsletters, commenting, and virtual events with our leading journalists
Already have an account? sign in
Join our new commenting forum
Join thought-provoking conversations, follow other Independent readers and see their replies