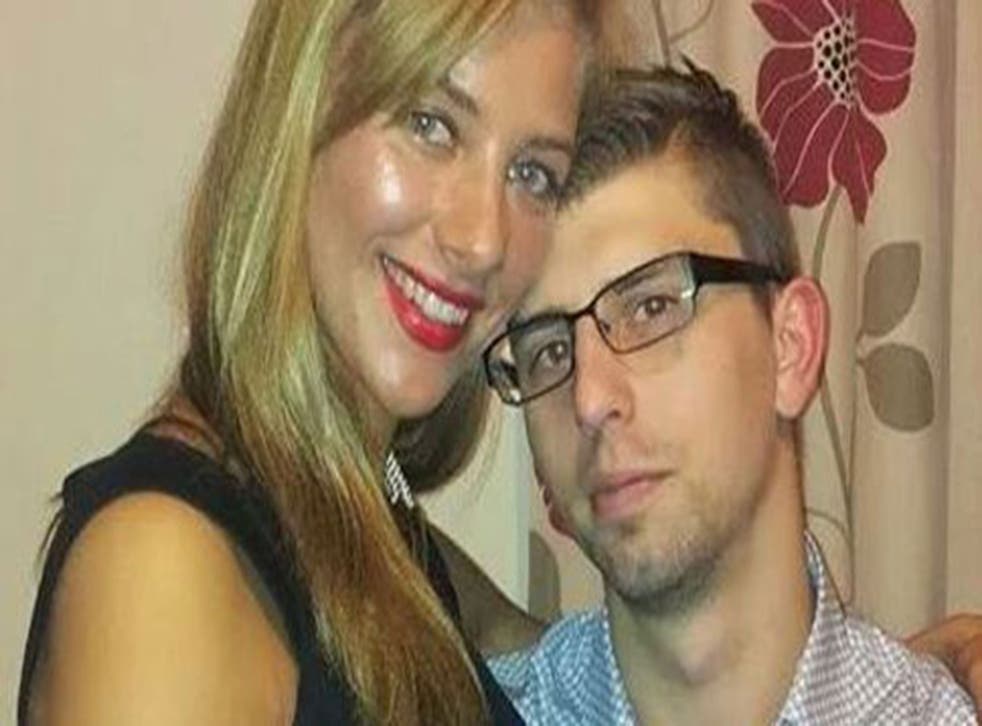 Mystery surrounds death of Norfolk couple who died 'walking barefoot down A47 after taking cocktail of drugs'
Nonita Karajevaite, 24, and Tadas Zaleskas, 26, had posted their keys through their letterbox and dismantled their phones
A couple died when they were hit by a car on a road while they were walking barefoot after taking a cocktail of drugs, an inquest heard.
Nonita Karajevaite, 24, and Tadas Zaleskas, 26, who were engaged to be married, posted their house keys through the letter box of their home and dismantled their mobile phones before being spotted walking down the eastbound carriageway of the A47.
An inquest into the death of the couple, from Emneth, Norfolk, near Wisbech, heard how the couple died after being struck by the car around six miles from their home, at Terrington St John near King's Lynn on 20 July last year.
The couple, who were from Lithuania, had taken drugs including cannabis and amphetamines, the Eastern Daily Press reported.
More details emerged at the opening of an inquest into the couple's death, which was initially the subject of a police investigation. But officers closed the file on the case last year.
A pair of trainers and plimsolls, a handbag, an empty rucksack and contact lenses were found near to the A47 weeks after the couple's death.
The couple were seen walking from their home before arriving at a farm shop, where they asked the assistant to call the police. They walked away "hand in hand" and were seen hugging.
A motorist then saw them on the A47 before they were struck by the same car at around 2.15pm.
Miss Karajevaite's sister Dzenita Karaziniene said the couple had been together since 2008, and were due to be married on 6 September.
Speaking through an interpreter, she told the court: "Both of them were happy, making jokes and looking forward to the wedding."
After trying to call her sister on 20 July, she went round to her home the next day.
She said: "The doors were locked, We saw his house keys on the floor and my sister's on the kitchen table, plus a wallet and phone. The house was upside down. The mobile phones were dismantled."
Motorist Joanne Ayres drove by the couple on the A47.
She said: "They were determined in their manner, intent on getting somewhere. The woman could not carry herself and the man was supporting her with his arm around her waist.
"I thought they were putting themselves in danger from other motorists on such a busy road."
The inquest was adjourned to a later date.
Register for free to continue reading
Registration is a free and easy way to support our truly independent journalism
By registering, you will also enjoy limited access to Premium articles, exclusive newsletters, commenting, and virtual events with our leading journalists
Already have an account? sign in
Register for free to continue reading
Registration is a free and easy way to support our truly independent journalism
By registering, you will also enjoy limited access to Premium articles, exclusive newsletters, commenting, and virtual events with our leading journalists
Already have an account? sign in