Home Towns
Welcome to my home town: Why I never managed to escape my Rutland roots
Every time Megan Allen broke free, the market town of Uppingham drew her back in...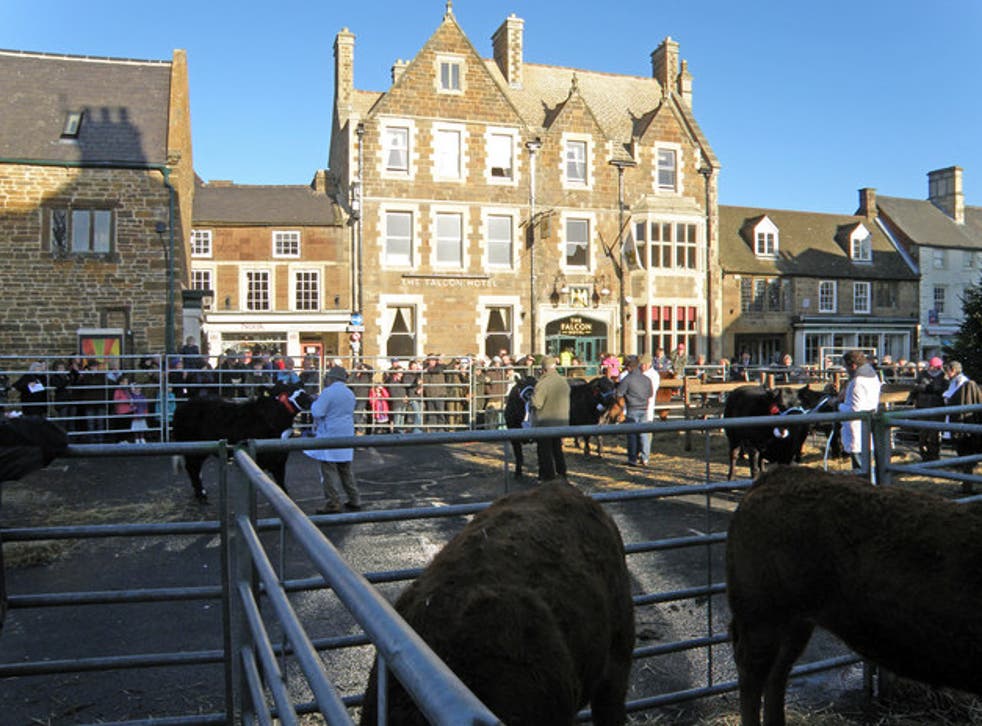 During lockdown, many of us made the pilgrimage back to our family homes – and rediscovered them through fresh eyes. Part guide, part love letter, "Home towns" is a new series in which we celebrate where we're from. After all, it could be a while before we can go anywhere else…
As a teenager growing up in the smaller of Rutland's two market towns – Uppingham – in the late 1990s, it was the dullest place on Earth. Stuck halfway between Leicester and Peterborough, we were 20 miles from what I deemed "civilisation" – cinemas, bowling alleys, high street shops and fast-food chains – in either direction. If we wanted to visit either of the two "metropolises", we had to wait an hour for a bus, which would then take another hour to get us to our destination. The county town of Oakham, six miles away, at least had a train station and a youth club.
Uppingham was once popular as a trading post because it sits on a crossroad. Lots of people passed through, but few stayed. I spent my daily commute – a one-mile walk to school and back – planning my escape. My evenings and weekends were spent washing dishes and cleaning at the town's boarding school for pocket money, and my only real sense of home-town pride was as a member of the local theatre company.
With a population of fewer than 5,000 people, everyone knew everyone and nothing ever happened. It was a real-life Hot Fuzz.
As soon as I could, I was out of there: I went to university in Northampton and South Carolina, where I gained a degree in American Studies and planned to move back to the States as soon as I could. I returned home to save money; the Rutland Times newspaper was looking for a junior reporter. I got the job and spent two years writing about the ins and outs of life in Rutland – Uppingham, entertainment and agriculture were my specialist subjects. My life now revolved around the town I had longed to leave behind, and I felt myself putting down roots I didn't want.
So in 2008, I pulled myself free again to move to London to further my dazzling media career. Except there were no media jobs in London in 2008 – thanks, financial crisis – and, as it turned out, I was not cut out for city life. I would wander the streets searching for a friendly face or a smile from a stranger and long for my small-town upbringing. It turned out I was the country bumpkin I had tried so hard not to be, after all.
Eventually, I moved home with my tail between my legs; back to the rural town and the newsroom I had left behind, slightly better qualified but still determined to save up as quickly as I could and go travelling. But the first weekend home, I met a boy at a party – he offered me a slice of his pizza and subsequently ruined all my life plans. All these years later, I'm still here.
Now, as an adult, and especially as a mother, I get it. I understand why raising a child in a small town with good schools and low crime rates appeals to so many. I can appreciate not only Rutland's architectural beauty but the people within its walls and feel more a part of this county than ever. The pandemic has only emphasised the community spirit we already have here.
Life has – thankfully for the youth of today – moved on in Rutland and we regularly feature in "top places to live" lists, but we still retain the small-town community that has so often been lost elsewhere. If you get the chance to visit, here's my pick of its best bits.
Small town, big trees
Rutland has some wonderful walks and sits at the tail end of the Viking Way. In fact, as England's smallest county, it's even possible to walk the 65-mile circumference on a route called The Rutland Round. It passes Eyebrook Reservoir, just outside Uppingham; with a ramble through the surrounding countryside, you can follow in the footsteps of the Gunpowder plotters who reportedly schemed in the village of Stoke Dry. If, however, you decide to stay in Uppingham and explore, following Uppingham's heritage tree trail is an alternative way of seeing the sights.
Indie Uppingham
In the last decade or so, independent shops, beauticians and antiques dealers have come and gone along Uppingham's attractive High Street, dotted among those that have been established for generations – such as Baines Bakery – and will remain (I hope) for many more to come. While neighbouring towns have welcomed high street brands, Uppingham has retained its independent spirit and, besides a Costa, Co-op and Boots, you'll struggle to find any chains.
Family fun
There's certainly more to do here for kids than there was in my youth: Rutland Water – 3.5 miles away – has further established itself as a national treasure, with watersports, cycling and even open-water swimming now available. In recent years, the Aqua Park, which has the tallest big-impact water obstacle in the UK, has provided much needed entertainment over the mundane summer season. Last year, we even hit national headlines when we became the last county in England to get a McDonald's.
Eat and sleep
Rutland is a haven for foodies and Uppingham has its fair share of great places in which to eat, drink and be merry. In its heyday, Uppingham had 27 inns but is now down to just six – each with its own unique charm – that play a vital role in the town's community. In fact, when I was born, my parents didn't take me home; they took me straight to the Exeter Arms to meet the locals.
Uppingham's social scene centres around the traditional Market Place, which hosts a weekly market, summer music events and the winter fatstock show – the only one in the country that is still held in temporary pens in a market square.
The Falcon Hotel (doubles from £80), Don Paddy's and the Vaults are all owned by the same Uppingham-based company and overlook the Market Place, but each offers a different experience to locals and visitors – from a friendly pint and good pub grub, to European street cafe vibes, to champagne afternoon teas.
Alternatively, the Lake Isle, a few doors down, offers rooms and a superb a la carte menu. Doubles from £95.
Join our new commenting forum
Join thought-provoking conversations, follow other Independent readers and see their replies