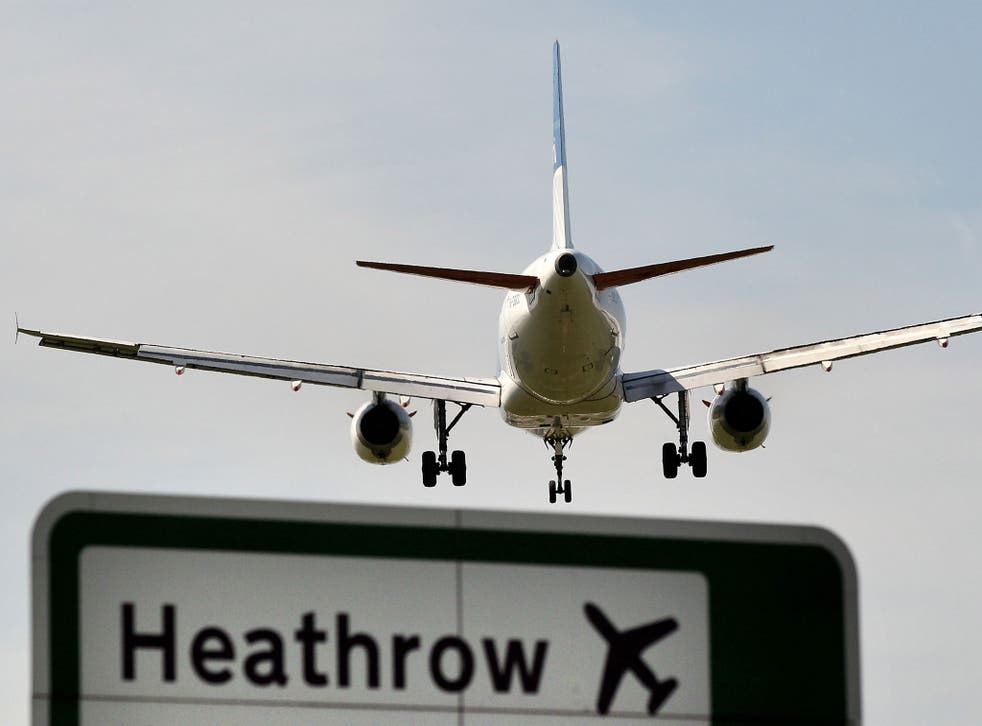 London leads as the world's top airline hub by a wide margin
A record 144.7m passengers flew through London's five commercial airports last year
Simon Calder
Travel Correspondent
Friday 23 January 2015 19:09 Comments
Far from Britain declining as an aviation superpower, the capital's global lead over every other city in the world is increasing.
Despite the "capacity crunch" at the capital's airport, figures compiled by The Independent reveal that London remains the world's top airline hub by a wide margin - and is racing ahead of its closest rival, New York.
A record 144.7m passengers flew through London's five commercial airports in 2014. The figure translates to an average of 275 people - or one wide-bodied aircraft - arriving or departing every minute of every day of the year. The capital is 23 per cent ahead of New York, which has three airports.
Best airports for a layover

Show all 9
The Independent has analysed passenger figures for the 20 key aviation cities, aggregating the traffic for all airports serving each metropolis. London's catchment comprises Heathrow, Gatwick, Stansted, Luton and London City. Flight movements at Heathrow have reached their effective limit at 1,290 per day, and the airport's passenger figures are now dwarfed by Atlanta and Beijing. Yet Heathrow grew 1.7 per cent thanks to larger aircraft. Combined with rapid growth at the capital's other airports, London put on almost seven million passengers during the year, a rise of 5 per cent.
New York's trio of JFK, Newark Liberty and La Guardia showed a slightly smaller rise, increasing Heathrow's edge. Tokyo remains third, but a 3m rise at Haneda airport last year was offset by an equal decline at Narita.
For the first time, Dubai and its neighbours have joined the elite 100-million-plus club. Combining all three main UAE airports - Dubai, Abu Dhabi and Sharjah - took the total to 100.6m, a 10 per cent annual rise. If rates of increase are sustained, the UAE will leapfrog Tokyo this year and overhaul New York in 2018.
Atlanta remains the world's busiest single airport, despite a small decline in passengers. The only city in Continental Europe in the top 10 is Paris, with Orly and Charles de Gaulle airports. London extended its lead over the French capital to 56 per cent.
Opponents of airport expansion seized upon The Independent's figures as evidence that another London runway is unnecessary. John Stewart, chair of HACAN - which opposes expansion at Heathrow - said: "These figures give the lie to the fact that London's economy is losing out because of lack of airport capacity. Clearly London's airports are able to handle the business people and tourists who are attracted to the capital in ever-increasing numbers.
"Any Government needs to think very hard before it gives the green light for future expansion at either Heathrow or Gatwick."
But proponents insist the capital needs another runway to stay ahead. Gavin Hayes, director of the pressure group Let Britain Fly, said: "If Britain is to both maintain and enhance its position as a leading global aviation hub we need politicians to make a quick decision on airports expansion. The fact is Heathrow has already been full for a decade and Gatwick will be full by 2020."
The aviation analyst, John Strickland, said: "Heathrow offers the greatest range of direct long-haul destinations needed by the UK's businesses, supported by the number of connections it allows between flights. Without the ability to grow into new markets, the UK risks falling behind its competitors in the race for jobs."
Michael O'Leary, chief executive of Ryanair, said expansion at Heathrow, Gatwick and Stansted was "the inevitable economic outcome" of London's standing. "We need three additional runways, and we need to start now," he told The Independent. "The first runway should be delivered at Stansted, because that's where there's more space."
Sir Howard Davies' Airports Commission is due to recommend a new runway at either Heathrow or Gatwick after the May election
Register for free to continue reading
Registration is a free and easy way to support our truly independent journalism
By registering, you will also enjoy limited access to Premium articles, exclusive newsletters, commenting, and virtual events with our leading journalists
Already have an account? sign in
Join our new commenting forum
Join thought-provoking conversations, follow other Independent readers and see their replies