Magna Carta anniversary: Five ways to celebrate
Dip into Durham or stroll in Salisbury to mark the Great Charter's 800th anniversary, suggests Rebecca Ford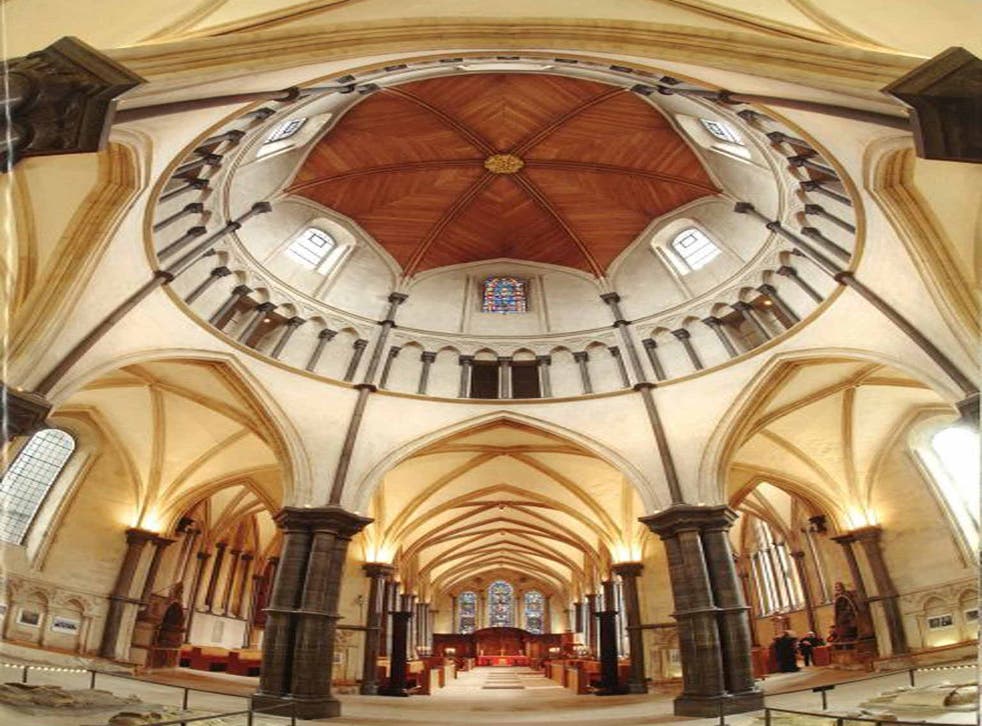 On 15 June 1215, King John submitted to his rebel barons and sealed Magna Carta; for the first time, even the monarch was subject to the rule of law. Although he quickly had it annulled, a precedent had been set.
This year, the four original documents will be reunified for the first time at the British Library (01937 546546; bl.uk), which on 3 February opens its doors to a select crowd of 1,215 (get it?) for a special viewing. If you weren't lucky enough to win the ticket ballot for that special event, the British Library will open a new exhibition, "Magna Carta: Law, Liberty, Legacy", from 13 March to 1 September (tickets £12). As well as the library's two original documents, you'll be able to see Thomas Jefferson's handwritten copy of the Declaration of Independence – for which Magna Carta provided the basis, and an account of the meeting between King John and the barons.
Celebrations aren't exclusively centred on London – a collection of two to three-day Magna Carta trails (magnacartatrails.com) let you guide yourself around some of the most important places in the story of this historical document.
Linger in Lincoln
Lincoln Cathedral's original copy of Magna Carta will be displayed at the nearby Castle (01522 782040; lincolncastle.com; joint tickets with the Cathedral £16) in a new £22m underground attraction: the David P J Ross Magna Carta Vault.
It will be unveiled along with the exhibition, "Power, Justice and Accountability" on 1 April; an in-the-round cinema will screen films bringing the document's history to life, and you'll also be able to see the Charter of the Forest, a 1217 document which re-established ancient rights of access to the woods.
Take a walk
Salisbury Cathedral (01722 555120; salisburycathedral.org.uk) is home to arguably the best preserved original Magna Carta. From 6 March, once the document has returned from the British Library, it will be part of a new interactive display in the Chapter House, also featuring animations and replica armour.
Before then, join one of the celebratory guided city walks (01722 342860; visitwiltshire.co.uk; £5) taking in Salisbury's historic sites, such as the Guildhall. Walks start at 11am from Salisbury Information Centre every Saturday and Sunday, and daily from 1 April.
In London, free guided "Magna Carta and the City" walks will be running daily from 1 June to 20 September, starting at Blackfriars station at 11am (020 7332 3456; cityoflondon.gov.uk). The walks will take in Temple Church and end at the new Heritage Gallery at the Guildhall Art Gallery, where you'll be able to see the City's 1297 version of Magna Carta.
Or follow the Thames Path (nationaltrail.co.uk) between Staines and Windsor (13.7 miles) and stop to picnic by the river at Runnymede. It was here that King John sealed the charter and the meadow will be the focus of commemorative events on 15 June (magnacarta800th.com).
Late additions
Magna Carta was revised several times, and Durham Cathedral (0191 386 4266; durhamcathedral.co.uk) holds the only surviving copy of the 1216 edition, as well as later versions from 1225 and 1300. You'll be able to see the 1216 manuscript in an exhibition, "Magna Carta and the Changing Face of Revolt" (thisisdurham.com; 1 June to 31 August; £7.50 via Ticketmaster from 3 March) at the university's Palace Green Library.
Brush up on the Bard
Shakespeare's King John is rarely performed, but this year a touring production will be staged in celebration of Magna Carta's 800th anniversary. It will visit venues including the Holy Sepulchre Church in Northampton – which the King knew well – and Temple Church in London. It will also play at Shakespeare's Globe from 1-27 June (020 7401 9919; shakespearesglobe.com; booking opens 9 February; tickets from £5).
Material History
For a real sense of the medieval world, arrange a visit to William Cowley's artisan workshop in Newport Pagnell, Buckinghamshire (01908 610038; williamcowley.co.uk; visits by appointment) – the last traditional makers of parchment and vellum in Britain. Like Magna Carta, important Acts of Parliament and other documents, such as the Royal Assent to William and Kate's marriage, are still recorded on these materials.
Register for free to continue reading
Registration is a free and easy way to support our truly independent journalism
By registering, you will also enjoy limited access to Premium articles, exclusive newsletters, commenting, and virtual events with our leading journalists
Already have an account? sign in
Register for free to continue reading
Registration is a free and easy way to support our truly independent journalism
By registering, you will also enjoy limited access to Premium articles, exclusive newsletters, commenting, and virtual events with our leading journalists
Already have an account? sign in
Join our new commenting forum
Join thought-provoking conversations, follow other Independent readers and see their replies