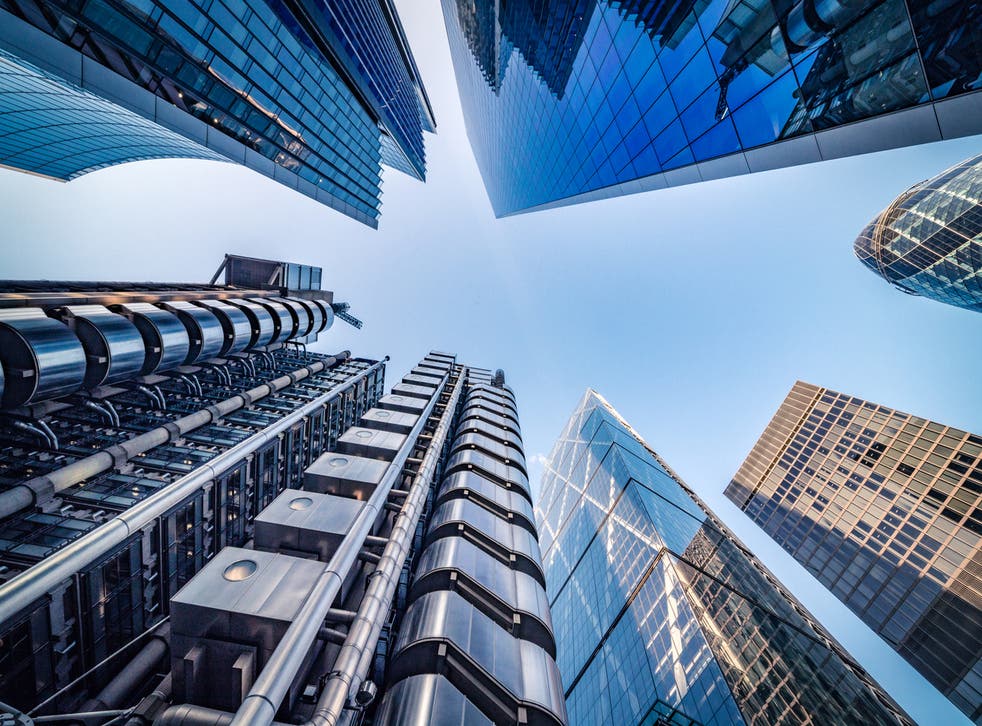 Why mystery trips are the next big travel trend
Embrace the surprise itinerary to have the time of your life, says Helen Coffey
Helen Coffey
Tuesday 19 November 2019 14:27 Comments
I'm only 10 minutes from Paddington station and yet I feel like I've entered another world. Walking from the busy West London hub, Google maps suddenly has me hang a right down a cobbled mews I've never seen before – the kind of enviable address K​eira Knightley's character lived at in Love Actually – and I note that the screeching of car breaks, honking of horns and general Zone 1 hustle has all but melted away.
Quaint houses and workshops in discreet shades of cream and grey line the alleyway, many of the front doors bookended by planters blooming with young trees and greenery. I'm keenly watching the house numbers click up as I stride along, wondering what on earth I'm going to find when I reach the address I've been instructed to go to.
Here's the thing: today I am on a bespoke tour of London, packed with offbeat activities that showcase a different side to the capital. The unusual part? Every element of the programme is a complete mystery to me. Company MakeMyDay have given me nothing more to go on than an address, a time, a description of who I'm meeting and the order to be punctual.
Inside East London's most creative homes

Show all 10
It's a novel concept – plus a stomach-flippingly exciting one for someone who adores surprises. Which I most definitely do.
"Eeeeeeeee!!!!" I turn a corner and it takes me a moment to realise that the person making that incomprehensible high-pitched squealing noise is, in fact, me. Horses! There are horses! They snort and toss their magnificent heads in the early morning drizzle, seeming not to realise what an anomaly they are in central London.
I look up at the sign above the door to double check that, yes, this is the right address – and yes, it is indeed a riding stables.
They're expecting me inside (which is a tiny bit of a relief – what if they'd looked at me blankly?), and I don a riding hat and boots before I'm introduced to my steed for the morning, George. He's all dark eyes and perfectly close-shorn mane, with cow-print black and white dappling on his coat. It's love at first sight.
We spend the next hour getting better acquainted as we clip-clop around Hyde Park, just around the corner – although there are a few roads to navigate first, where we thrillingly jostle with black cabs and London buses that are forced to wait as we saunter by demurely. Once in the park, there's nothing to do but relax, settle into the saddle and wave at stunned passers-by who try and pap us. I cycle through here every day, and yet we duck down paths, tree-shaded and lovely, that I've never even seen before. I can't stop beaming with a kind of delirious, nature-induced fervour.
Next stop on the tour is even more spy-like – I'm told to head to an address on Bermondsey Street and make myself known to a woman holding today's newspaper. She turns out to be Alex, a charming Blue Badge guide who will later captivate us with tales of Chaucer-era Southwark and buy us freshly caught oysters and melty mushroom risotto at Borough Market – but for now she accompanies us across the street to our next activity.
It's another wholly unexpected but utterly delightful experience: a honey tasting and tour of the hives at Bermondsey Bees, an artisanal honey producer and consultancy business with a passion for sustainability. We're whizzed around the workshop out back, where viscous amber is painstakingly filtered by hand, before we suit up and meet the bees on the rooftop hives. The views are spectacular, but they can't quite compete with getting to see the Queen herself, identifiable by the coloured spot adorning her larger-than-average abdomen. After a honey tasting, during which it is unequivocally proven that mass-produced supermarket honey is total garbage compared to small-batch varieties, I find I'm unable to resist spending a not-insignificant amount of money on honey-related products in their tiny on-site shop. Oops.
What sets MakeMyDay apart is more than just the mystery component – it's the fact that the activities themselves are actually, well, good. Founder Nick Boulos' original profession as a travel writer has more than a little to do with it; the whole inspiration behind the business was his friends' frequent demands that he recommend the best things to see and do in whatever destination they were heading to next. He used this knowledge and experience to handpick the coolest attractions in London, Edinburgh, Amsterdam, Bath and Dublin for MakeMyDay (and more cities are being added all the time); his trustworthiness as a "curator" is all part of the brand's USP.
But it also taps into a bigger trend for travel "surprises" that seems to have erupted over the last year: there's Whisk Away, which provides premium long-weekend trips to surprise destinations around Europe; srprs.giftcards, where even the present-buyer doesn't know what they're giving (the only guarantee is that the trip will take the receiver on a city break to 'wherever they are meant to go'); and Wix Squared, which has launched "mystery travel" holiday itineraries, complete with an app that provides daily alerts of what travellers are doing each day. In an era where many of us find ourselves plagued by decision fatigue, the idea of all responsibility being removed from trip planning – combined with a pleasing frisson of mystery – seems to be increasingly appealing.
Back to Bermondsey, and after we've eaten and drunk our fill we head to St Paul's Cathedral for the final rendezvous of the day – "look out for the man in flowery trousers". His outfit made me think we'd be learning circus skills, but I'm gratified to learn a tour of London's historic pubs is in order instead.
Guide Vic regales us with bawdy tales, ghost stories and history lessons as we make our way, increasingly squiffy, from the Viaduct Tavern (known for its gin selection) to the Fox and Anchor (beautiful wood panelling), to the Jerusalem Tavern (my favourite: stark, small, with a glorious sense of history). By the time we reach the Cittie of Yorke (cavernous with cosy booths), I've had enough to drink that I fear I may not remember any of Vic's fascinating stories come morning. But memory loss or no, I reckon the joy of being surprised at every turn in my own city has made more than just my day.
Travel essentials
MakeMyDay Mystery Days start from £89pp. Participants can choose between bronze, silver, gold and platinum packages, with each typically including three activities.
Register for free to continue reading
Registration is a free and easy way to support our truly independent journalism
By registering, you will also enjoy limited access to Premium articles, exclusive newsletters, commenting, and virtual events with our leading journalists
Already have an account? sign in
Join our new commenting forum
Join thought-provoking conversations, follow other Independent readers and see their replies