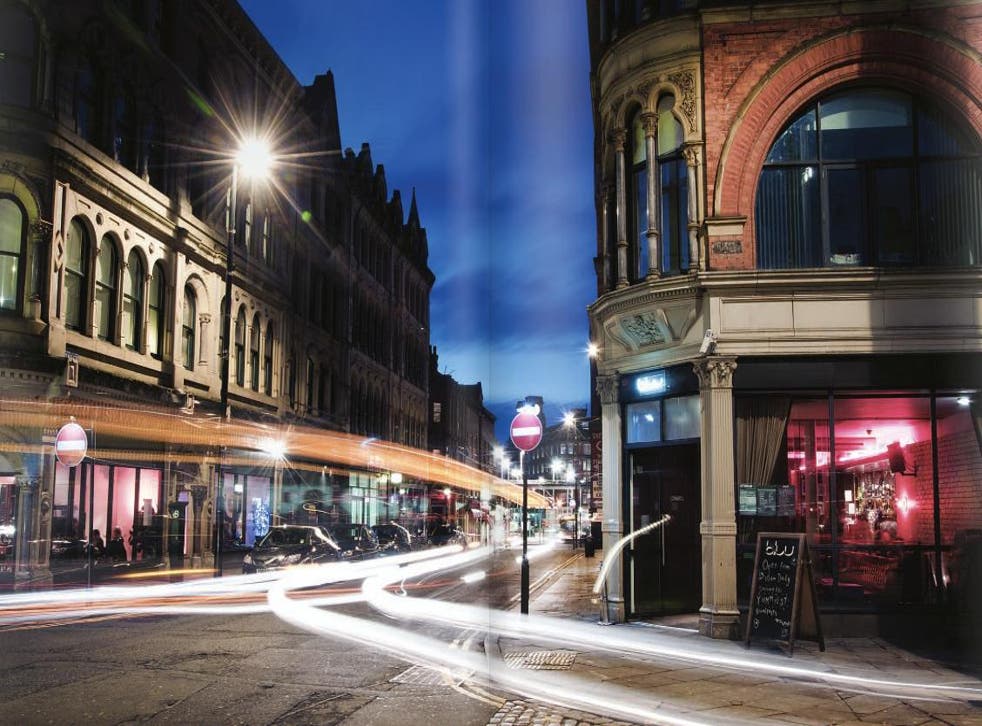 New Year's Eve in the UK: The best weekends away, from a city break in Manchester to a country escape in the Peak District
Fancy doing something a little different to see in 2017?
Thursday 03 November 2016 12:19
comments
Each week, The Independent's travel team go head to head to see who can come up with the best version of a particular trip. Today we're tackling a New Year's break in the UK.
Simon's choice: An elegant escape to Brighton
Price for two people: £549
The most exotic city in Britain? Liverpool has a fair claim, and even Hull – next year's UK City of Culture – is in with a shout. But Brighton is the clear winner, thanks to its air of grand (and un-British) indulgence combined with a thriving counter-culture.
The excellent Hotel du Vin, tucked away from prying eyes (and just inshore from the sea) in The Lanes, has been created from a muddle of buildings that were originally constructed by a wine merchant in 1695. It is distinctive – with open, airy public areas even in the depths of winter – and discreet. Furthermore, for the last night of the year, it is offering something special. For 31 December a couple will pay a total of £549, including a black-tie New Year's Eve event with champagne, a four-course dinner and breakfast on New Year's Day.
Using the hotel as a base, you can explore the city, starting with the new i360 viewing tower. It opens 10am-6pm on New Year's Eve, admission £15 (or £13.50 if you book online at least three days ahead). Swish through the Royal Pavilion, call in at the impressive Brighton Museum, then browse and nibble your way along St James's Street, the spine of Kemptown.
Simon Calder, Travel correspondent
Laura's choice: A cosy cottage in the Peaks
Price for two people: £455
Not to be a terrible curmudgeon, but New Year's Eve is always a disappointment. Club nights are expensive and crowded, house parties can all too easily turn out damp squibs, and then you've the impossible task of finding a taxi home... None of this spells "legendary night". Too much pressure, too much money, not enough pay-off.
My advice, then, is to escape to the countryside with your favourite person and hole up for the duration. Tom's Barn & Douglas's Barn on Orchard Farm, just outside the Derbyshire Dales market town of Ashbourne, currently has availability for 30 December through January 1 for two people, at a splashy but not too flashy £455, through Premier Cottages. You'll be in the Peak District National Park, which means plenty of invigorating wintry walks on the doorstep. Cosy up in front of the wood burner on New Year's Eve and make a toast to the fact you're not wandering those mean city streets, weeping silently, with not an Uber in sight. Then greet 2017 with a refreshing hike the next morning, or even a gentle cycle along nearby Tissington Trail, once the railway line between Ashbourne and Buxton. Then drive home, sans hangover and newly exercised, feeling rightly smug.
Laura Chubb, deputy head of Travel
The UK's National Parks

Show all 23
Nicola's choice: 'Avin' it in Manchester
Price for two people: £175
Laura may be disdainful of New Year's Eve in town, but as a lifelong city dweller I don't mind those little inconveniences so much, as long as you're not putting too much pressure on it to be the best night of your life. With that in mind, I'd suggest a couple of days in Manchester. Booking.com has an amazing deal at the moment of £175 four a double room for two nights at Hotel Gotham, arriving on 30 December. To put that in context, it's £570 if you book direct.
The hotel itself has plenty of character, with Twenties-inspired rooms and a rooftop bar, and it's right in the city centre, so no need to worry about expensive cabs or unreliable buses on New Year's Eve. For the evenings there are the bars and restaurants of the Northern Quarter, 10 minutes away, while in the daytime you can get yourself down to the city's cultural attractions, such as the Whitworth Art Gallery and the Home arts complex.
Nicola Trup, head of Travel
Click here to view our latest travel offers with Independent Holidays
Join our new commenting forum
Join thought-provoking conversations, follow other Independent readers and see their replies