St Dwynwen's Day: A walk with ancient Celtic lovers for the Welsh Valentine's Day
25 January marks a day for romance in the Welsh calendar. David Atkinson heads for a very special fifth-century church to celebrate
Thursday 28 January 2021 14:56 GMT
Comments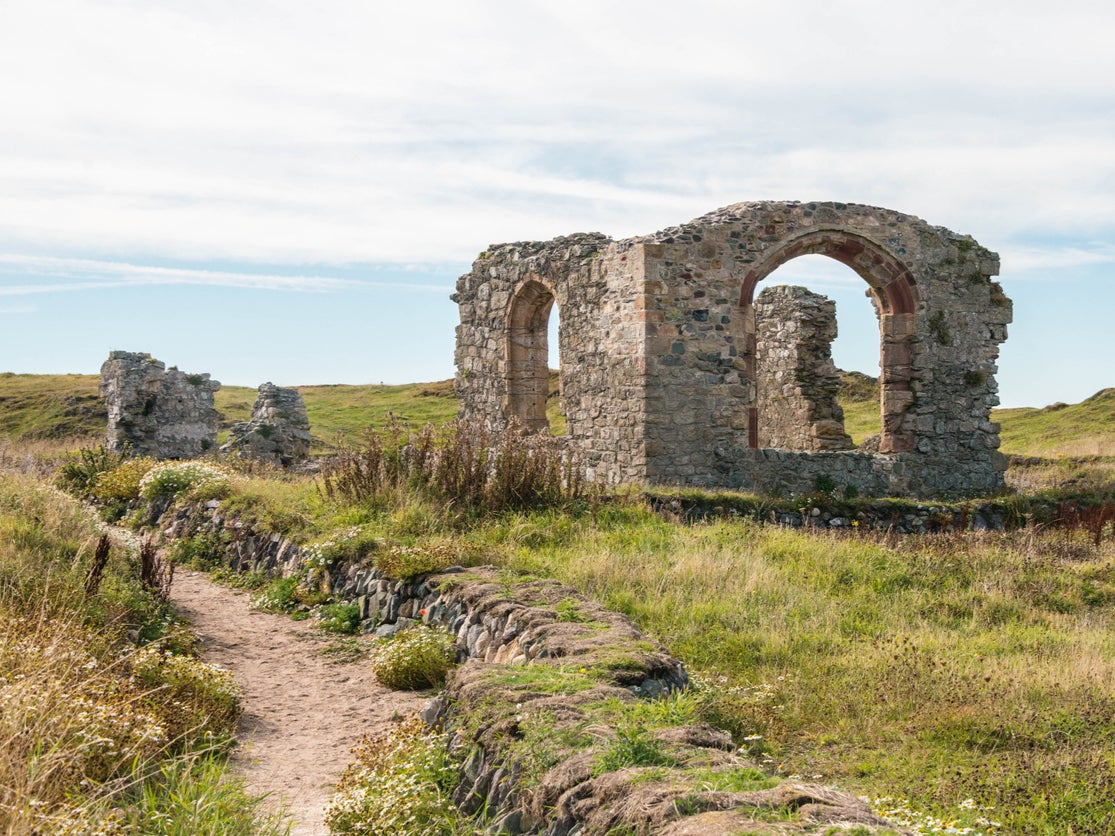 It's not the most obvious place for a cwtch (Welsh for a hug). But a ruined church on a remote headland by a windswept beach will be the must-visit place for Welsh lovers on 25 January, despite the cold weather.
This date marks St Dwynwen's Day, the Welsh equivalent of Valentine's Day. Some love-struck locals may give cards, while others may exchange carved Welsh lovespoons to declare their affection. I'm joining a few hardy souls and taking a socially distanced stroll to Llanddwyn Island, a remote peninsula off the southwest corner of Anglesey, to visit the ancient stone church founded by Dwynwen in the 5th century.
Dwynwen is the patron saint of Welsh lovers, her tragic tale of lost love appealing to the melancholy of the Celtic soul in a country known for its ancient burial sites, lost-in-time myths, and fondness for arcane Bardic poetry. Her story is reminiscent of the ancient legends first published in the 12th century in the Mabinogion, the book of Welsh folk tales.
Join our commenting forum
Join thought-provoking conversations, follow other Independent readers and see their replies