The 10 Best walking guides

Show all 10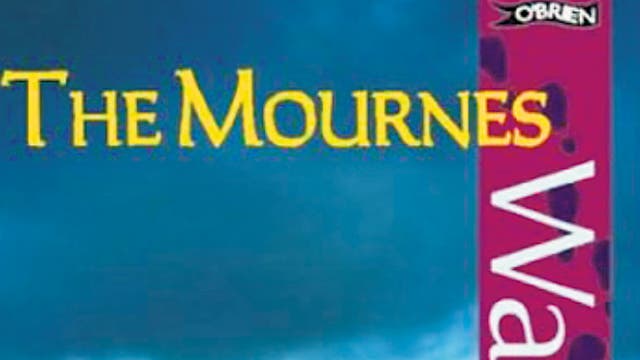 The 10 Best walking guides
1. The Mournes Walks by Paddy Dillon
£7.99, obrien.ie
Walks in the Northern Irish Mourne mountains that take in the rugged coast and beautiful forest parks.
2. The Inn Way... to the English Lake District by Mark Reid
£10.95, innway.co.uk
This takes you on a 90-mile circular journey around the Lake District over seven days and 44 pubs.
3. The Big Walks of the North by David Bathurst
£8.99, summersdale.com
Split into the 10 long-distance footpaths, which are, in turn, split down into manageable day walks.
4. Britain's Best Coastal Walks by Andrew McCloy
£12.99, newhollandpublishers.com
Let Andrew McCloy take you on a trek along the 15 best coastal walks in England, Wales and Scotland.
5. Wildlife Walks by Malcolm Tait
£13.49, acblack.com
This beautifully produced, top-notch guide spans 500 of the Wildlife Trusts' nature reserves.
6. The Most Amazing Places to Walk in Britain by Readers Digest
£14.99, readersdigest.co.uk
200 of Britain's best walks, each with a memorable landscape, off-kilter attraction or unbeatable view.
7. Walking The Dog by Lezli Rees
£4.99, veloce.co.uk
Perfect for anyone with children or car-sick pooches, as it is composed exclusively of walks within five minutes of motorway exits.
8. A Coast to Coast Walk by Alfred Wainwright/Chris Jesty
£13.99, franceslincoln.com
The newly revised version of Alfred Wainwright's pocket-sized guide to his 190-mile coast to coast walk.
9. The Bluffer's Guide to Hiking by Simon Whaley
£4.99, ovalbooks.com
You'll find lots to interest and amuse in this light-hearted guide to the world of walking.
10. History Walks in Britain by AA Publishing
£9.99, theaa.com
The starting point for each of the 50 themed walks in this book is a historic trail or building.
Register for free to continue reading
Registration is a free and easy way to support our truly independent journalism
By registering, you will also enjoy limited access to Premium articles, exclusive newsletters, commenting, and virtual events with our leading journalists
Already have an account? sign in