The Independent's journalism is supported by our readers. When you purchase through links on our site, we may earn commission.
Best family-friendly UK attractions for half term
Abigail Blasi picks some of the top spots to entertain your kids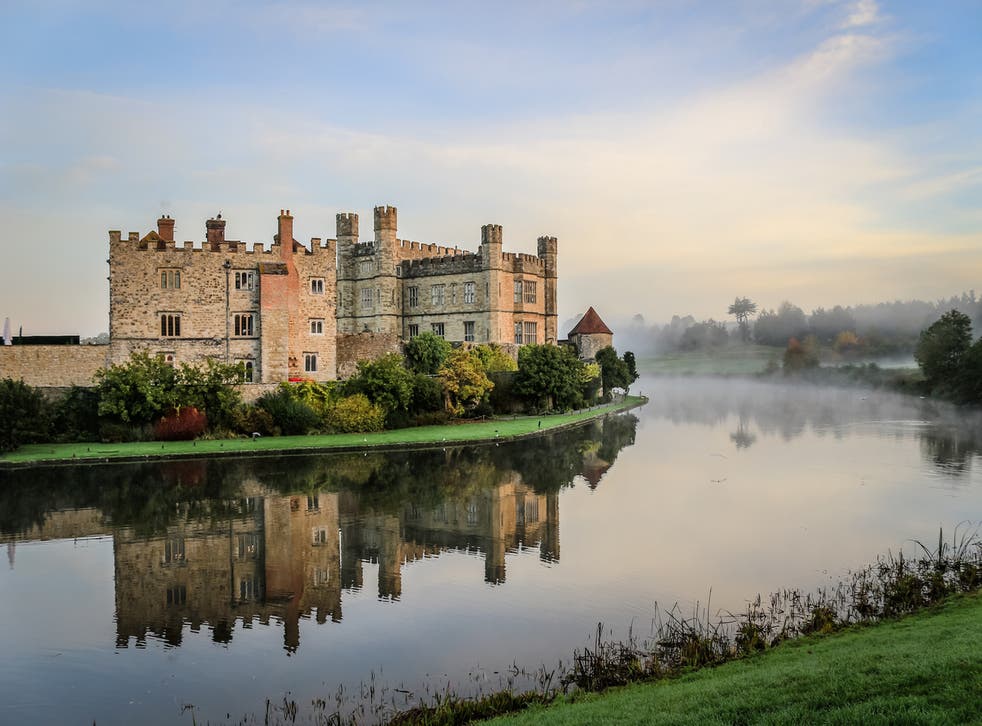 There are some wonderfully creative ways to entertain the kids across the UK this autumn, ranging from Where's Wally trails in museums and haunted castle experiences.
We've picked some of the best ones to visit over half-term.
But before you travel, make sure you check the local coronavirus restrictions for where you live, and for your destination if you are travelling outside of your region.
Where's Wally Spooky Museum Search, nationwide
Search for the pathologically elusive Wally in 75 museums across the UK, including at Chatham's Historic Dockyard, the National Coal Mining Museum in Wakefield, and the Horniman Museum in London. The free Wally-seeking trails (socially distanced, of course) will take you around the museums and grounds, with a reward at the end, and the chance to enter a prize draw.
Free, but you must pre-book for museum admission. kidsinmuseums.org.uk
Halloween at Blenheim Palace, Oxfordshire
Beautiful Blenheim promises to be gloriously eerie this half term, even serving up cheesy popcorn brains and eyeball jelly in the restaurant. Take the miniature train through the Frightful Tunnel to the Pleasure Gardens, where you'll find performers telling ghostly tales in the woodlands, and turnip carving, fire shows, and spooky statues.
Pre-booked admission only. Adults £28.50; children £18.50. blenheimpalace.com
Highland safari, Aberfeldy, Perthshire
Take a Land Rover safari across the rugged, heather-hemmed hills of Perthshire to see Scottish autumn colours at their most dramatic. It's a chance to listen out for the extraordinary primal roar of the stags in the annual Red Deer Rut, and spot Golden Eagles, mountain hares, and grouse.
Adults £45; children £25. highlandsafaris.net
Fountains by Floodlight, Yorkshire
In the lush green valley harbouring Fountains Abbey & Studley Water Garden, the ruins and gardens will be lit by an enchantingly colourful lightshow, with choral music playing instead of the usual choirs. Take a torch to play hide and seek in the dark among the ruins, and fill up on streetfood including posh hot dogs.
Pre-booking is essential; tickets are released 16 October. Adults £13; children £6.50. nationaltrust.org.uk
London's Museums
This is an unparalleled time to visit the Natural History Museum, Science Museum, the V&A, and the British Museum, which all offer free entry. The Covid 19 safety measures in place at London's major museums include entry through timed, ticketed slots, and visitor caps, so that rather than joining an orderly scrum to see animatronic dinosaurs, space shuttles or Egyptian mummies, you can explore the museums free of their usual crowds.
Free, but pre-booking is essential.
Leeds Castle, Kent
Mentioned in the Doomsday book, this imposing, picture-book castle is built across several islands at the centre of a lake. This half term, there's Halloween Archery, with the chance to improve your ancient warrior skills by shooting at pumpkins; a downloadable Halloween Trail; and spooky challenges as you try to complete the castle's bewildering yew-hedge maze.
Tickets must be pre-booked. Adults £27; children £18.50. Halloween Archery is an additional £3. leeds-castle.com
Brunel's SS Great Britain, Bristol
Launched in 1843, Brunel's SS Great Britain spent almost a century at sea, before being abandoned in Sparrow Cove in the Falkland Islands, where it shared a guano-spattered habitat with the island's penguins for 33 years. This year marks 50 years since a pioneering rescue brought the historic ship 8,000 miles home to Bristol, and to celebrate, children can follow the Penguin Trail to reunite the five different types of Falkland penguin with their eggs.
Penguin Trail free with admission; pre-booking is essential. Adults £18; children £10. ssgreatbritain.org
Warwick Castle Haunted Castle, Warwickshire
Dating from the time of William the Conqueror, Warwick Castle is a vast medieval fortress with a ghostly reputation, and this half term is going all out for Halloween. Spooky highlights include a Haunted Hollows Halloween Trail, tricks and treats in the castle mansion, the Witches of Warwick cooking up potions in their cauldron, as well as the chance to get thrillingly lost in the castle's Horrible Histories maze.
Pre-booking is essential. Adults £21; children £18. warwick-castle.com
Spooky Woodland Walks, English Heritage
English Heritage are offering eerie woodland walks in the grounds of six properties across the UK: Audley End, Walmer Castle, Belsay Hall, Brodsworth Hall, Witley Court and Wrest Park. The 45-minute walks take place as night falls, winding through shadowy woodland trails, with strange and silly paranormal tales told by ghost-hunting guides.
Book before you go. Adults £6; children £4. english-heritage.org.uk
Gruffalo Walk at Kew Gardens, London
At London's Kew Gardens, there's a chance to seek out a Gruffalo (from the much-loved Julia Donaldson tale). Families can pick up a pack and follow footprints, marks and feathers to work out clues on a family-friendly trail. You'll discover the secret world of plants and animals, the marks they leave behind, and how their lives are interconnected. Kids are invited to come dressed as a savvy little brown mouse and lead the way.
Pre-booked admission only. Adult £17.50; children £5.50. kew.org
Join our new commenting forum
Join thought-provoking conversations, follow other Independent readers and see their replies