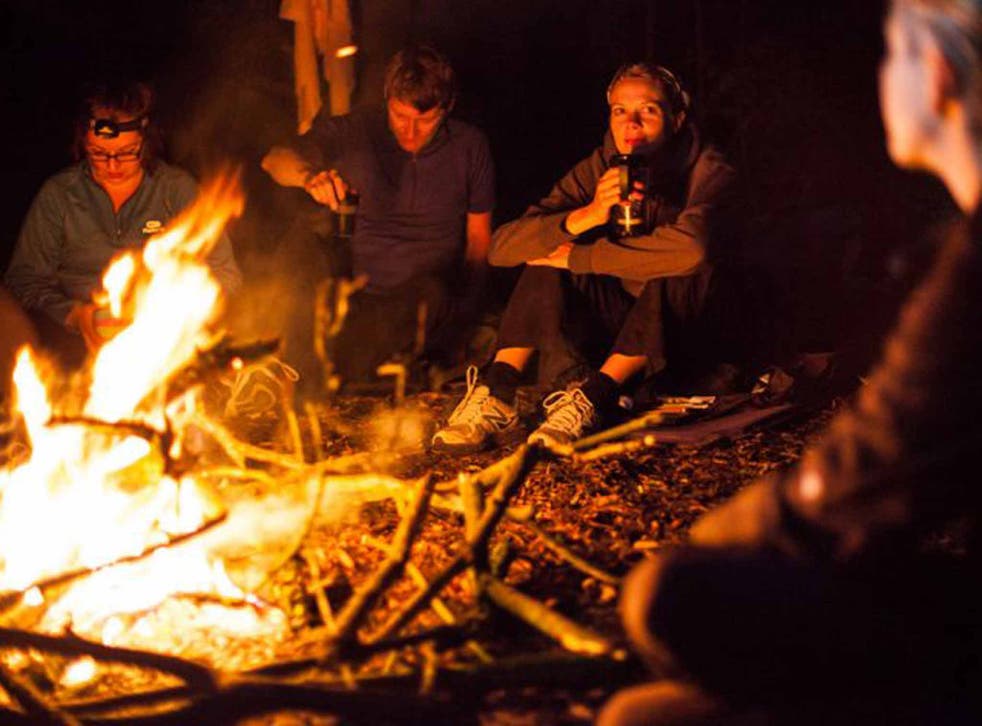 Wild Britain: From ice climbing amid snow-clad peaks to secret swims
Wild open spaces and adventures off the beaten track are closer than you think - get inspired to go exploring in Britain this winter
White tundra, lofty peaks and snow freezing on your eyelashes – live out your Arctic explorer dreams in the Scottish Highlands. The Cairngorm mountains are an incredible place to try ice climbing and hiking, and Get High (07921 312 905; gethigh.co.uk), based in Aviemore, will tame your beginner's nerves with an introductory course (£200 per day). The guides provide all the kit you'll need and will teach you the basics of using an axe and crampons to hike up snowy gullies and ice-clad mountains.
City-loving Londoner? You need not venture out of the capital for a taste of the great outdoors. Secret Adventures (020 3287 7986; secretadventures.org), is a not-for-profit collective offering urban exploration. Its moonlit wild swims take place in ponds, lakes and pools across London at full moon and cost £5. Other wild and wonderful trips on offer include campfire evenings (£15), night kayaking on the Thames in Greenwich (£50) and canoeing trips under Tower Bridge (£69, with meal).
Cycling the road less pedalled is one of the most beautiful and leisurely ways to explore Britain. If the thought of a gruelling Lands' End to John O'Groats ride makes your thighs ache, try a shorter but no less epic bike tour across the width of England instead. The Coast To Coast route meanders through some of England's wildest landscapes. Start in Whitehaven to the west and ceremoniously dip your back wheel in the sea, then hit the winding roads through to Tynemouth in the east – a total of 140 miles. A three-day ride is comfortable for keen cyclists, while four or five days are better suited to families. You can take your own bike and panniers and find accommodation along the way (c2c-guide.co.uk is a good resource), or Saddle Skedaddle (0191 2651110; skedaddle.co.uk) will transport your things, put you up in bike-friendly B&Bs and even pack your lunches, from £485 per person (bike rental from £90).
Escape the madding crowds with a ride across the wild moorlands of Dartmoor. Take to the saddle and you can explore the breadth of this beautiful, stark landscape in a day or two. Liberty Trails (01822 748788; liberty-trails.com) creates tailor-made riding adventures, and takes competent riders on a 22-mile trek across the national park (£950 for two days of guided riding, including three nights at the cosy Arundell Arms hotel and all food), telling tales of local folklore and history along the way.
Join our new commenting forum
Join thought-provoking conversations, follow other Independent readers and see their replies