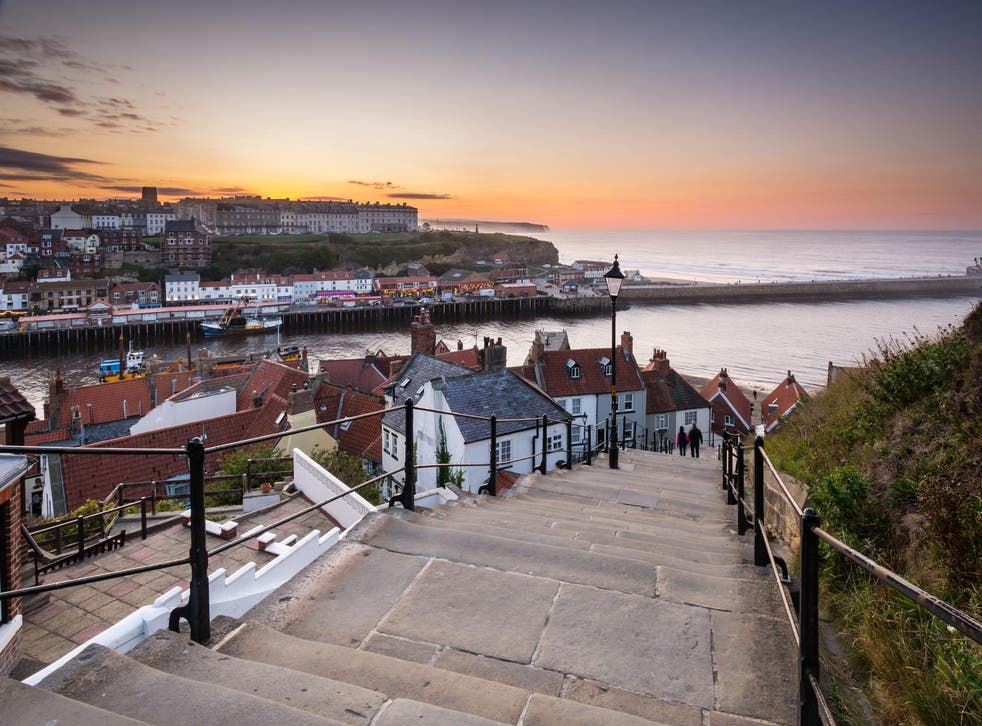 Yorkshire Day: Our favourite bits of God's Own Country
Today is Yorkshire Day, celebrating the region's rural beauty and rich history, with exciting craft beer and live music scenes to boot
Andrew Griffin
,
Joe Vesey-Byrne
Monday 01 August 2016 14:42 Comments
Now then, today is Yorkshire Day, a celebration of the trend-setting music, beautiful landscapes and good proper grub that can be found in God's Own Country.
Yorkshire folk are proud of their region, and rightly so, given all the wonderful things they've given the world: Henderson's relish, David Hockney, and The Human League, to name just a few.
The official host of this year's Yorkshire Day celebration is Halifax, but here are some other places in Yorkshire we reckon are 'reet' good.
Kelham Island Quarter, Sheffield
Sheffield's reputation as 'the valley of beer' can be properly enjoyed by visiting five renowned pubs located close by the award-winning Kelham Island Brewery. In addition to the brewery's museum, drinkers can enjoy long afternoons with real ale pints at the Kelham Island Tavern, The Fat Cat, The Ship Inn, and gastropub The Milestone (once professed Britain's best restaurant by Gordon Ramsay). All are within a few minutes' crawl of one another, on the banks of the River Don, so it's worth giving them all a thorough sampling. We also need to give a special mention to the Rutland Arms, which manages to peddle a great selection of craft beer while dodging tired hipster tropes, retaining that classic Yorkshire pub look and feel. Take its ever-changing selection of local beers (such as those from Blue Bee – try their 'Reet Pale') and those from much further afield (think Copenhagen's Mikkeler), add its cosy interior and lovely beer garden, and you've got the perfect place to start any exploration of the best county on Earth.
At the top of these is Whitby's ancient abbey, which served as inspiration for everyone from Bram Stoker to the swarms of goths that follow in his footsteps every year. At the bottom is Whitby's stunning bay, which is host to a picturesque beach, brilliant fish and chips and brightly coloured boats. Between these two points lie the steps themselves, the counting of which has become a Yorkshire tradition – there's some debate over whether there are in fact 199 at all.
Stonegate, York
York stands as testament to the fact that Yorkshire has – mostly – been welcoming, friendly and all-round brilliant for hundreds of years. The city is stunningly beautiful, both in parts old (medieval streets, ancient walls) and new (top restaurants and pubs). And Stonegate sits at its historic heart: near to institutions like the Minster and Betty's Tea Rooms, it has a representative and always delightful mix of drinking dens, eateries and shops.
Yorkshire's best beauty spots

Show all 7
Yorkshire's a great-looking county with three national parks to its name – the North York Moors, parts of the Peak District and, of course, the Yorkshire Dales. Outdoorsy types will love the Dales, with its lovely green valleys, rushing waterfalls and underground caves – the park even has its own Three Peaks challenge. Plus there's always a pint on hand in any one of the Dales' many traditional stone-built villages.
This is a grand family day out for any fans of British engineering and Thomas the Tank Engine. Open every day of the week, the museum has real steam engines and also model trains to play with. On the subject of trains, Yorkshire has some cracking steam railways, at Keighley and Worth Valley near Leeds, and the North York Moors Railway at Whitby.
Yorkshire has some truly stunning stretches of coast. The North Bay at Scarborough has a narrow gauge railway and Sea Life centre, but the real charm of this beach is its tranquillity. Compared to the South Bay, which is all blinking amusements and arcades, the North Bay is perfect for a peaceful stroll against a dramatic backdrop of steep cliffs.
Register for free to continue reading
Registration is a free and easy way to support our truly independent journalism
By registering, you will also enjoy limited access to Premium articles, exclusive newsletters, commenting, and virtual events with our leading journalists
Already have an account? sign in
Join our new commenting forum
Join thought-provoking conversations, follow other Independent readers and see their replies