The Independent's journalism is supported by our readers. When you purchase through links on our site, we may earn commission.
World's 10 best waterfront districts
Tamara Hinson selects 10 of the best waterfront neighbourhoods around the world, from Tokyo's Shibuya Stream to Holzmarkt in Berlin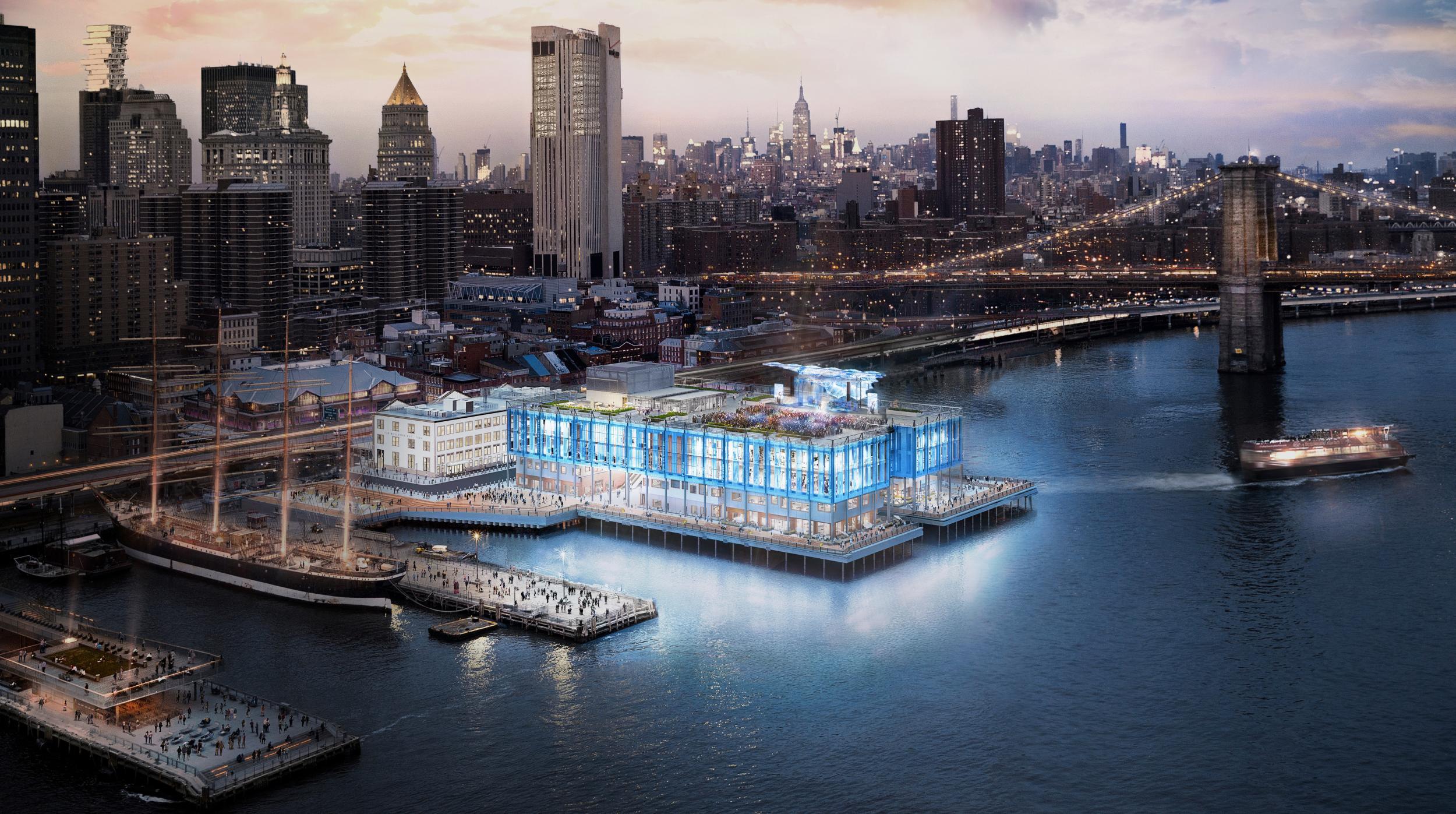 Dry land is overrated. The recent creation of Shibuya Stream in Tokyo and Lower Manhattan's Seaport District are proof that today's hippest city neighbourhoods have rivers, harbours and beaches at their heart.
Here are 10 of the world's best waterfront districts.
Shibuya Stream, Tokyo, Japan
Tokyo has spent huge sums on a pre-2020 Olympics spruce-up, and this new riverside retreat is one of the most elegant urban developments we've come across. You'll find it in Shibuya, making it the perfect urban oasis to escape to after battling your way across Tokyo's famous intersection.
This development, which opened in September on the banks of the Shibuya River, is still taking shape; although there's already a fantastic selection of cafés, shops and restaurants. It will also double as an open-air venue for events such as concerts and beer festivals.
Can't bear to leave? Book a room at the beautiful new boutique-style Shibuya Stream Excel Hotel.
Holzmarkt, Berlin, Germany
Best described as an urban village, colourful Holzmarkt was officially unveiled in 2017. Its transformation dates back to 2010, when the clubs which could once be found here were forced to close, due to a huge (and rather boring) regeneration plan.
When this failed, the owners of the now-shuttered night spots decided to reclaim their stomping ground, creating a waterfront neighbourhood with bars, cafés, yoga studio, club, fine dining restaurant and co-working space. There's a huge emphasis on sustainability – visitors are invited to hone their woodworking skills (for free) at the on-site workshop, and there are plans for a sprawling roof garden.
Tampa Riverwalk, Florida, US
A 2.6 mile art-filled stretch of riverfront, the Tampa Riverwalk was a long time coming – former mayor William Poe first discussed revitalising this area in the 1970s, when crumbling warehouses lined the riverbanks. Head here today and you'll find riverside bike baths, fountain-filled parks and a fantastic selection of public art, whether it's bronze sculptures of famous locals or Woven Waves, an optical illusion-like mural brightening up the space beneath the Laurel Street Bridge.
Our advice? Hire a bike and pedal your way (via the Tampa Museum of Art) to the Heights Public Market, a food hall inside a former streetcar factory.
Seaport District, New York, US
Unveiled earlier this year, the Seaport District offers some much-needed breathing space in Lower Manhattan. Our favourite bit is Pier 17 – head to the spectacular rooftop area for beautiful views over the city.
Elsewhere, you'll find fantastic restaurants, bars and boutiques (including Sarah Jessica Parker's first NYC flagship store) alongside concert venues and an iPic Theater. Pioneering concept store 10 Corso Como opened a branch here in September and a 50,000-square-foot food hall is under construction.
Elizabeth Quay, Perth, Australia
They say good things come to those who wait and this particular waterfront development is a case in point. Work on Elizabeth Quay started in 2016 and will finish in 2020. Billions of pounds have been spent on the project on the banks of the Swan River.
Entertainment venues, bars, restaurants and shops line an elegant promenade surrounding an artificial inlet, complete with a new ferry terminal and a beautiful pedestrian bridge. It appears Ritz-Carlton hotels are particularly smitten – the luxury hotel brand will end a 10-year absence in Australia by opening its new property here in 2019.
Clarke Quay was once a dusty tangle of riverside warehouses, built to serve the cargo ships floating down the Singapore river. Today it's one of the city-state's liveliest districts, with fantastic bars and nightspots (the enormous Attica is our favourite club) as well as restaurants, some of which can be found on original Chinese junks.
This month will see the opening of what might just be Singapore's quirkiest night spot, Holey Moley – described as a mini-golf club and bar. If you visit, don't forget take a selfie next to the water-spouting Merlion; the creature, which is half-fish, half-lion, is Singapore's mascot.
Charoen Krung, Bangkok, Thailand
Bangkok's oldest road hit the headlines in 2017 when the Thailand Creative and Design Centre moved there as part of a plan to turn this historical neighbourhood into a vibrant riverside arts district. It worked.
Today, independent galleries and restaurants fill ancient shophouses, and a growing number of hostels and boutique hotels are opening here too, lured by its fantastic location – the road runs parallel to the Chao Phraya river, which means plenty of cooling river breezes.
Popular spots include ATTA Gallery, where you'll be able to pick up beautiful pieces of costume jewellery, and Little Market, a tiny burger restaurant kitted out like an American diner.
River of Life, Kuala Lumpur, Malaysia
The area known as KLCC (Kuala Lumpur City Centre) might well have a shiny new W Hotel, Four Seasons and a Banyan Tree, but it's the historic area near the beautiful Masjid Jamek mosque we're most excited about.
This colourful chunk of KL sits on the banks of the Klang River, the focus of the huge River of Life, a regeneration project described as one of the most expensive urban river restoration projects ever undertaken. But it's paid off – today, there are riverside cafés, hi-tech fountains, bicycle paths and night time light shows which turn the water a stunning cobalt blue.
Sugar Beach, Toronto, Canada
Think of this next one as motivation to get you through the long, dark winter. Toronto's Sugar Beach was previously a car park, until an ambitious redevelopment project transformed it into an urban beach, complete with deckchairs, plaza and maple tree-lined promenade. During the warmer months, locals gather here for the Sail-In Cinema events, when films are shown on an inflatable, floating screen just off the beach.
Rows of bright pink beach umbrellas make it one of Toronto's most colourful areas, and we also love the enormous rocky outcrops, which double as abstract seating. These candy-striped boulders were sourced from a Quebec quarry and transported with the help of a 165-tonne crane.
Victoria Dockside, Hong Kong
When Hong Kong billionaire Adrian Cheng decided to spruce up this historic neighbourhood, he enlisted 100 artists and designers from around the world to help transform it into Hong Kong's new art and design district. Next year will see the arrival of K11 MUSEA, with its collection of world-class art, outdoor amphitheatre and 50,000-square-foot living wall. A Rosewood Hotel will also open there next spring.
The promenade fringing the dockside will enjoy a makeover too. This includes a revamped Avenue of Stars (home to the famous Bruce Lee statue) and more green space. The best bit? Parts of the project, overseen by the architect behind New York's High Line, will be powered by renewable wave energy.
Join our commenting forum
Join thought-provoking conversations, follow other Independent readers and see their replies