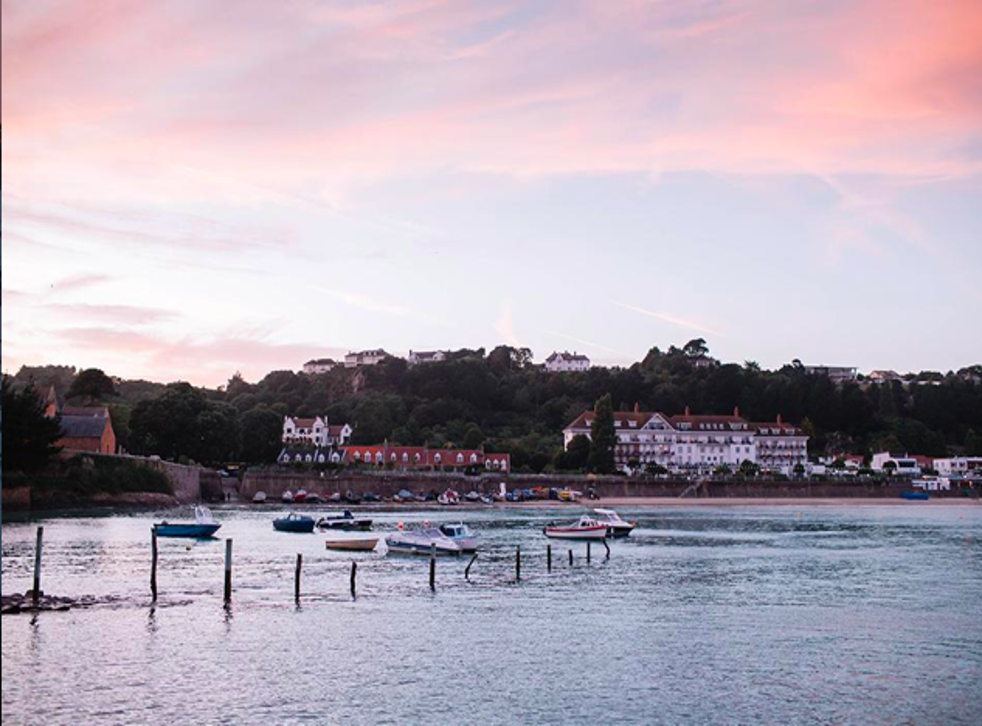 Winter wonder island
An off-season break to Jersey to invigorate, energise and boost happiness
Spring often arrives early on Jersey. It might only be early February but there are daffodils waving in the wind as I walk along the beach's edge at St.Aubins bay to meet Jon, a man tasked with teaching me to blokart.
For the uninitiated (which includes me), blokarting is a high-energy sport using a type of three-wheeled 'land yacht'. After 15 minutes of Jon's patient tuition I'm still hopeless, but I feel completely energised. My cheeks glowing healthy pink in that way that only comes from being by the sea in cold weather.
When winter's chill grips I'm more likely to be found hugging the sofa than sailing the sand. But a visit to Jersey in February inspires you to embrace everything the season has to offer. It's about getting lungs full of fresh air, exploring beautiful coastal scenes and reservoirs hugged by woodland, before retiring to a cosy pub fireside for a glass of red.
Or, in my case, a well-earned decadent Winter Afternoon Tea where I'm staying for the weekend, the 5 star The Club Hotel. There are soothing teas, fiery carrot cake, warm scones, buttery sandwiches and a generous slice of that Bake Off favourite, Opera cake, obviously with a glass of Prosecco on the side.
The Club also boasts a luxurious spa, indoor and outdoor pools, and sauna. I indulge In an hour-long 'de-stress' massage which uses organic essential oils - exactly what I need after blokarting tested muscles groups like never before.
To prolong the blissed-out feeling, there are sofas to curl up on with the weekend newspapers and a huge selection of board games. They even have Jersey's own version of Monopoly, which reads like my to do list for the next day: St Helier, The Waterfront, and Mont Orgueil Castle. But before that it's time for dinner.
Bohemia was responsible for starting Jersey's Michelin star standard over the last decade. Under the guidance of head chef Steve Smith the restaurant, which conveniently is part of The Club Hotel, holds its own with the best in the world.
The Prestige Tasting Menu's eight courses marry the finest produce with bold, thrill-making cooking, with an optional cheese course so delicious that it should be mandatory. Stand out dishes include a vanishingly light yuzu foam with oyster, and a scallop as big as a snooker ball heaped with grated black truffle before your eyes.
From high end to farm shops and market stalls, it's worth taking your time to savour the authentic tastes of Jersey. The tide brings an abundance of fresh shellfish, crabs and lobsters, and there are wild sea herbs along the coast. The Central Market in St Helier, which has served the community for over 200 years, is a lively and very Instagram-able place to try the local delicacies.
For the obligatory fish and chips try Seafish Cafe on The Waterfront, served with traditional mushy peas or their ultimate pesto mayo. There are also interesting facts plastered across its walls to jumpstart any awkward small talk moments.
St Helier also boasts an impressive high street, with many shops giving a nod to France, which lies just 14 miles away. Famous department store Voisins (French for 'neighbours') has an in-house patisserie, and the thoughtfully curated independent boutique Pebble stocks a range of chic fashion and interiors brands, including cult French brand Masion Labiche.
When you hear 'mini break' you'd be forgiven for imagining a two-hour flight to reach a sun-dappled European plaza. Jersey is less than 45 minutes by plane, yet it feels so distinctly 'other' you'll be wondering if you're meant to pay in Euros (it's pounds, although they do have their own notes).
Visiting out of peak season means avoiding the queues and smugly embracing the peace of the empty, wide beaches. More and more people are catching on, with new research from Visit Jersey revealing that 34% of Brits now intentionally avoiding the summer holidays, and of those 89% are seeking trips closer to home.
The secret about Jersey is out. 'Winter is coming' has gone from being a feeling of dread to a diary reminder to book your next visit.
Getting there
By air: Fly to Jersey from numerous UK airports in under an hour with British Airways, EasyJet and Flybe. By sea: Jersey is accessible by sea from Poole and Portsmouth with Condor Ferries. Visit to www.condorferries.co.uk
On island: Weekend car hire is available with Hertz, at the Airport prices start from £55 per day. Visit www.hertzci.com for more information.
Where to stay
The Club Hotel & Spa, prices start from £140 for a Double Room.
For more information about Jersey visit www.jersey.com or search #theislandbreak
For more information about blokarting visit www.jerseyadventures.com/blo-karting
Join our new commenting forum
Join thought-provoking conversations, follow other Independent readers and see their replies