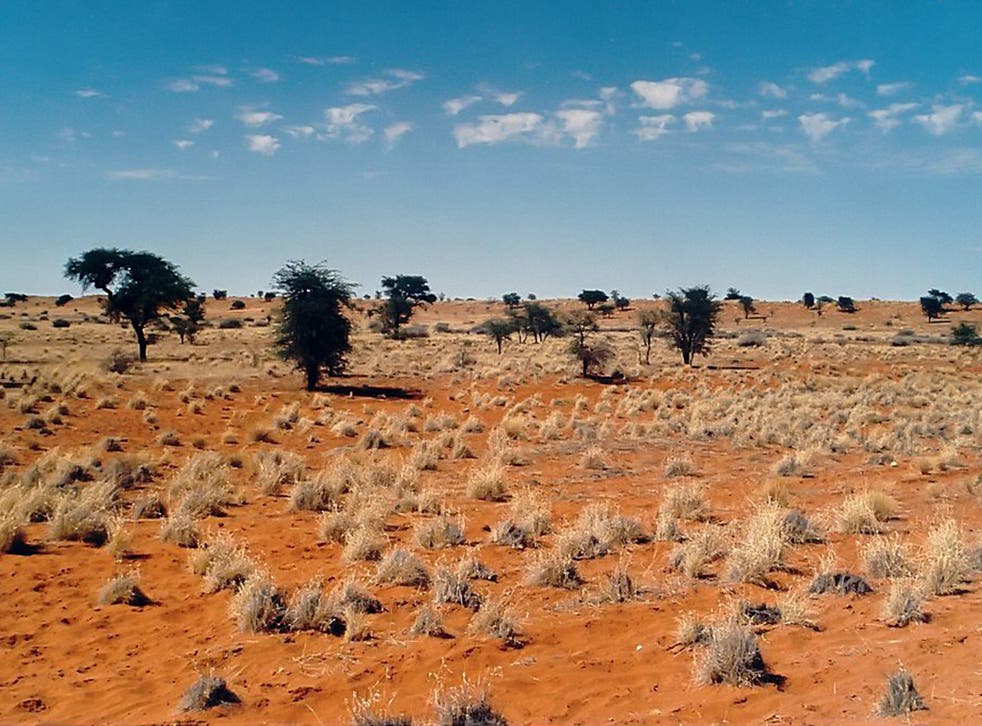 World view: From architects to explorers, experts reveal what they feel are the most beautiful places on earth
What inspires some of the world's most visionary people?
Tuesday 12 August 2014 17:57 Comments
Zaha Hadid: Istanbul, Turkey
Istanbul is like a second home to me, somewhere I try to come at least once a year. The city has inspired me since I first visited with my family as a teenager. We did the full tour – Topkapi Palace, the Blue Mosque and the island of Buyukada, where my cousins and I piled into a donkey cart that took us to the Aya Yorgi church and monastery. I fell in love with the complexity of Istanbul. There are so many rich layers to the city and you never know what to expect around the next corner. It's a metropolis built of small villages, with distinct shapes and personalities. I think the many layers of Istanbul are evident in my work. When there are many different uses within one project, we think of the building as an urban landscape.
The Grand Bazaar is a labyrinth of streets and shops, full of unexpected treasures, and I never tire of going there. When the sun sets, the architectural structures around the bazaar always somehow catch the light. The Basilica Cistern is one of the most stunning things in the world – it's a magnificent piece of engineering and infrastructure. Towards the back there are two marble stone capitals with Medusa carved on them, that reflect beautifully in the water. And the world wouldn't be the same without Dolmabahce Palace, with its carved gates that have the texture of stone lace. I like the futuristic shapes of the minarets of Suleymaniye Mosque and the Church of St Stephen of the Bulgars, which is one of the world's last surviving prefabricated cast-iron churches. Throughout the city you feel the mixture of East and West. It's like a fantastic collage of many histories and cultures, a beautiful landscape floating on the Bosphorus.
Zaha Hadid is an architect. She designed the Messner Mountain Museum Corones, located at the top of Mount Kronplatz in South Tyrol, Italy, which will be completed this September (zaha-hadid.com).
Quentin Blake: Romney Marsh, England
I was brought up in the London suburbs and I remember going on a school outing to Winchelsea, just near Romney Marsh. Maybe it's because I went there when I was young, but I've been impressed with the area ever since.
I like that flat landscape, it has a wonderful light. It's constantly changing and the skies above it as well. Somehow the atmosphere has a special magic. A lot of the things I draw are people talking to each other, gesturing, running about. I put the scenery in as I need it and I suppose a vast landscape like that in Kent is quite the same – you don't have to put the scenery in unless you need it. Everything within it becomes much more important. If everything is flat and you see only a tree, the tree becomes very important to the landscape. It's endlessly fascinating to me.
Quentin Blake is an illustrator. See "Quentin Blake: Inside Stories" at London's new House of Illustration (houseofillustration.org.uk).
Robin Hutson: Kalahari Desert, Botswana
A year ago, I took on a month-long motorbike expedition across southern Africa – biking through Botswana, Zimbabwe and Mozambique, sometimes taking unmapped tracks, along which I didn't see humans for a whole day. The highlight was staying at Jack's Camp on the edge of the Kalahari Desert in Botswana. It's a luxury camp that looks a bit like something from an old-school safari expedition: tents full of antiques, looking out over the savannah. But what I found most beautiful was its location: in a wilderness unblemished by humans.
As well as game drives, the guides took us out into the salt pans of the Kalahari. Maybe an hour from the camp we were in a place where there was absolutely no physical reference point for 360 degrees: not a tree, not a rock, just shimmering nothingness. The guides said to us: "Go and lie on the salt for five minutes and gather your thoughts." In my business there are a million details to pay attention to – you get slightly obsessed with getting them all right. But this place reminded me that the world is in fact big, and sometimes we're all too wrapped up in the comings and goings of our own little worlds.
Robin Hutson is a hotelier and the chairman of the Lime Wood Group (limewoodgroup.co.uk) and Home Grown Hotels (thepighotel.com).
Florence Knight: Ostuni, Italy
Ostuni is a beautiful town that sits astride three hills overlooking the sea. It is known as Citta Bianca, as almost all the buildings are painted white. Ostuni is steeped in the gastronomic traditions of Puglia. I tasted the best focaccia I've ever eaten and it is also famous for orecchiette pasta. I'll never forget watching the locals make it by hand, rolling out a small sausage of dough and then cutting and dragging out the shape. The women make it look easy, but it takes years of practice – and these "little ears" are absolutely delicious.
Florence Knight is the head chef at the Italian restaurant, Polpetto, in London (polpetto.co.uk).
Fabien Cousteau: Florida Keys, US
My grandfather, Jacques Cousteau, created the world's first ocean floor habitat for humans. Because of this, I'd always been curious about living underwater. I found out about Aquarius Reef Base in the Florida Keys – the world's only underwater laboratory – and recently led an expedition there.
I lived inside this tube for 31 days, one day longer than my grandfather's team, in homage to those who came before us. The Florida Keys has the largest subtropical reef system in North America: an underwater city, home to countless species. Living at this frontier, I saw a fireworks-like display of life – the majesty of Christmas tree worms giving off a purple-white smoke as they spawn, or an endangered Goliath grouper attacking a barracuda, something no one had ever observed before. The ocean is my home. I could spend an hour looking at a square metre of reef and see a tiny soap opera play out before my eyes. For me, it's like sitting on a bench in London or Paris and watching life pass by. Returning to the surface was bittersweet.
Fabien Cousteau is an ocean explorer (fabiencousteau.org).
Jo Malone: Turks and Caicos Islands
I have been to Parrot Cay every year since the first month the resort opened, in 1998. It's a very small island with a wonderful beauty to it: no cars, completely flat, with the whitest beach and blue, blue ocean. There are mangroves and a coral reef offshore, and my favourite thing is to go on to the beach when the sun is setting and collect sand dollars – the flat, dried shells of sea urchins.
The first time I went to the island, there were turtles crawling up on to the neighbouring beach as I came in by boat. Another particularly special moment happened as I was walking on the beach early one morning. I saw a stingray swimming alongside me in the water. It stopped whenever I stopped. I can't work or be creative in a cluttered environment and Parrot Cay is very much a plain canvas. I wanted to make a fragrance that was unbelievably simple, like that white sand. The whispering citrus note of pomelo was just perfect. Parrot Cay is a place where I can just think – it's soul food for me.
Jo Malone is a perfumer (joloves.com).
Dan Cruickshank: Lalibela, Ethiopia
The rock churches of Lalibela are a wonderful reversal of the normal process of construction, whereby one creates space by building. Here one excavates space by burrowing in: mistakes cannot be put right because you've cut into the rock itself.
There are about a dozen churches around Lalibela, hewn from the rock on which the town sits. It is a remote place – more so now than it was in the 12th century, when the Ethiopian king Lalibela first created it as an African version of Jerusalem. But it still has a strong sense of pilgrimage. I visited for my series Around the World in 80 Treasures and arrived during a quite astonishing festival. Empress Helena is celebrated in Orthodox Christianity for having found the true cross and every September the town holds a feast in her honour, with parades of the Lalibela Cross – a sacred 12th-century relic. Being there at this time heightened one's senses and inflamed one's imagination. Ideas of the holiness of rock pop up all around the world – in the pyramids of Egypt, the structures at Petra and at Stonehenge. Seeing buildings sculpted from rock makes you think of the very nature of architecture. It makes you aware of the possibilities of invention and imagination.
Dan Cruickshank is an architectural historian.
Orla Kiely: Ballyvolane House, Ireland
County Cork is a green and magical place, and Ballyvolane is one of Ireland's oldest houses. Built around 1728, it is wonderfully grand – the pillared hall is something quite special. The interior is perfect for unwinding, settling down to play cards or reading a book. It's a place to find serenity and the gardens and woodland are very peaceful – in spring, the bluebells are spectacular.
Orla Kiely is a fashion designer (orlakiely.com).
This is an extract from 'Lonely Planet Traveller'. For the full article, see the September issue, on sale now (£3.90). Five issues currently cost £5 when you call 0844 826 7350 and quote LPTEL14
Register for free to continue reading
Registration is a free and easy way to support our truly independent journalism
By registering, you will also enjoy limited access to Premium articles, exclusive newsletters, commenting, and virtual events with our leading journalists
Already have an account? sign in
Join our new commenting forum
Join thought-provoking conversations, follow other Independent readers and see their replies