A recent study claimed that 41 per cent of transgender prisoners are sex offenders – this is why I'm not convinced
It is no coincidence that this research has surfaced as the Government has announced they will be reforming the Gender Recognition Act, allowing trans people to self-identify without needing a psychiatric evaluation from a medical professional to confirm they are trans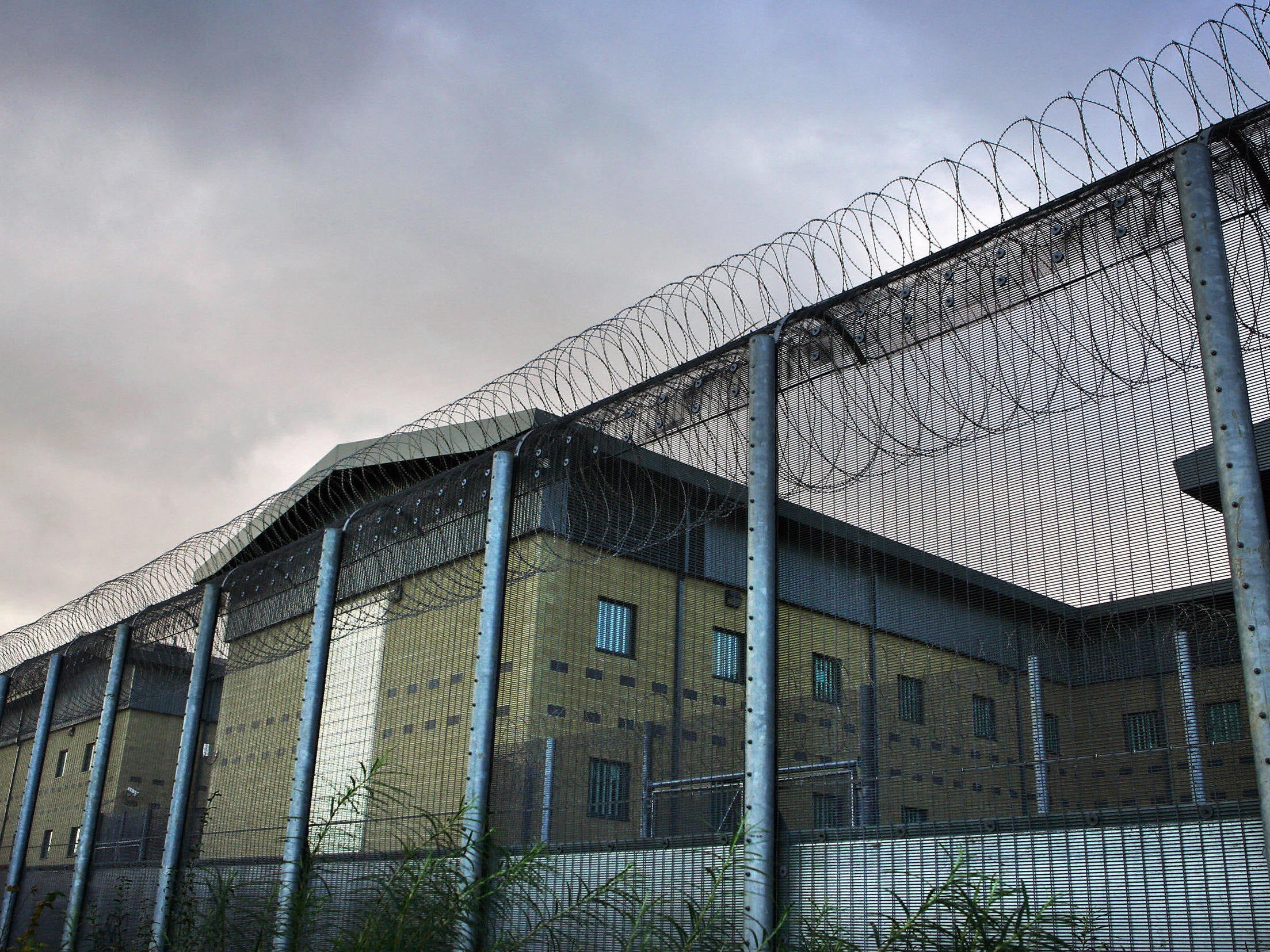 A report has been published this week falsely claiming that 41 per cent of trans women in prison are convicted sex offenders. It was conducted by Nicola Williams and Fair Play For Women, a group known for its anti-trans agenda.
For an oblivious reader, these numbers would certainly sound quite alarming. But for those who look into the actual research and the numbers behind it, it is quickly revealed that the results are based upon lack of data, pure guess-work and fear mongering.
In a report by the Ministry of Justice, we discover there are currently a total of 70 trans prisoners (that's different groups of trans people, not just trans women) held in 33 different prisons in England and Wales. This is the first and only official statistic on transgender prisoners in England and Wales.
Yet the Fair Play for Women report somehow comes to a conclusion that there are 113 trans women in prison in England and Wales. Researchers claim to have "identified" these trans women through searching publicly available prison inspection reports. Given that they keep referring to trans women as "trans identified males", I'm not holding my breath that their analysis actually goes beyond a superficial understanding of transgender identities.
Joshua Vellum pleads guilty to murder of transgender woman
In the report by the Ministry of Justice, there is also no information at all on what type of offences the identified trans prisoners are doing time for. Even the charity Fair Play for Women states: "There is no official information published on the type of offences committed by (transgender women) inmates".
Yet out of these mystical 113 trans women in prison, they conclude that 46/113 (or 41 per cent) are sex offenders based on the units they are placed in. They make the blatant judgement that all those housed in eight prisons in the UK (Ashfield, Bure, Isle of Wight, Littlehey, Rye Hill, Stafford, Usk and Whatton) are sex offenders.
In fact, a quick search on the Ministry of Justice website shows that only five of the eight prisons house only sex offenders, and most are Category C prisons housing vulnerable prisoners. As an example, one of the prisons that the researcher claims hosts only sex offenders, the Isle of Wight Prison, has also vulnerable prisoners and ordinary prisoners in mixed units since 2010 according to the Ministry of Justice.
Criminally tasty: Britain's first prison restaurant
Show all 4
It is no coincidence that this research has surfaced as the Government has announced they will be reforming the Gender Recognition Act (2004), allowing trans people to self-identify without needing a psychiatric evaluation from a medical professional to confirm they are trans. For those advocating against this change, they claim it will make it easier for dangerous offenders to claim to be trans in order to access women's prisons and abuse and endanger women and their dignity in prison.
This is despite there being absolutely no evidence of this being a problem in countries where self-identification is already a possibility, such as in Ireland. Ireland adopted self-identification 2 years ago and since then there have been 240 people that have gotten a gender recognition certificate (which is a modest number for a country of 5 million people), and there have been no cases of this being used for the wrong reasons.
Moreover, there are policies in place to protect women against prisoners that could be a risk to their safety and dignity. In The Care and Management of Transgender Offenders policy by the National Offenders Management Service, effective from January 2017, it clearly states that risk assessments are carried out before placing anyone. Dangerous women, whether transgender or cisgender (those who aren't trans), can in fact be placed in male prisons if they are deemed to be a risk to the safety of other women in the prison.
If there was any actual evidence about trans people posing a disproportionate threat to the safety of women or society, I'm sure it would already be out there. But the fact is, there isn't.
It's quite clear that trans people face many obstacles in society and experience stigma, discrimination and violence for who we are. Trans people in prison are no exception, and despite the fact they committed a crime, they still deserve dignity and respect like other inmates. They deserve to be seen as their authentic selves and be allowed to serve their time in the appropriate facilities.
Trans women can face a harrowing reality in prison and recently two trans women have taken their own lives after having been placed in men's prison. Another trans woman was severely abused and harassed in a men's prison, despite having a gender recognition certificate.
We are just people, like you, wanting to live our lives without persecution. We just want to be able to be ourselves, and the reform of the Gender Recognition Act poses no threat to you or anyone else. It is quite clear that this research is not meant to shed light on anything or protect women, but to deliberately misrepresent information in order to demonise trans people, who are often the real victims of the system.
-------------------------------------------------------------------------------------
Fair Play For Women has responded with the statement:
"A comprehensive study report detailing the data source and methodology is published on the Fair Play For Women website. All our claims are verifiable, open for professional peer review and made in good faith. Simplification of the process to obtain a gender recognition certificate may lead to more transwomen prisoners being transferred to women's prisons. This study has been conducted to understand the potential impact of proposed gender recognition reform on female inmates. This study is the most reliable and up-to-date evidence available and the Government has acknowledged this data is not held by them. The onus must now be on the Ministry of Justice to monitor and record the offending profiles of transgender people. This is not an attempt to demonise transgender people. We agree that all prisoners deserve dignity and respect, including transwomen."
The Ministry of Justice responded that they do not collate the relevant data
Update: An earlier version of this article relied on information contained on the Ministry of Justice website, which wrongly stated that Rye Hill houses "any prisoners". In fact, G4S, which runs the jail, has confirmed that it now has only sex offenders as inmates. We have corrected the article - it now makes clear that "only five of the eight prisons house only sex offenders" (the earlier version referred to "only a few of these prisons house only sex offenders" and contained an erroneous reference to Rye Hill). Fair Play For Women have also asked us to add that in May 2018, a freedom of information response from the Ministry of Justice, indicated that – based on data from the Annual Offender Equalities Report 2016/17 – there were 125 transgender prisoners in UK jails, 100 in male prisons and 25 in female prisons. The MoJ's response in full can be seen here and are glad to clarify matters. 18/10/18
Join our commenting forum
Join thought-provoking conversations, follow other Independent readers and see their replies