A student union banning an offensive 'free speech' magazine is not censorship
It's sad to see that people who have grown up not knowing real censorship have chosen to rally around hurtful speech under the guise of 'satire'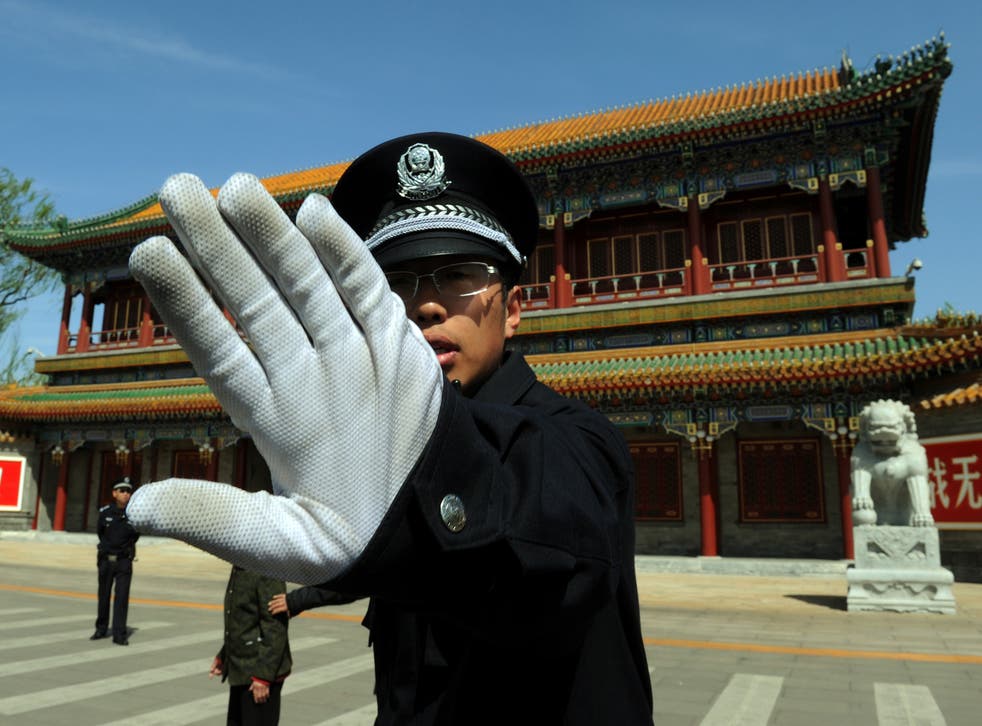 I remembered the day Google was blocked. I sat at my desk, constantly refreshing the page and hoping that it was all a bad joke.
It wasn't. This was about five years ago and to this day, you still cannot access it in China.
I don't remember the day Facebook was blocked, or Youtube, or Twitter; I was too young. Back then, my idea of defying the rules was Googling the date June 4th, the date of the Tiannanmen Square massacre. If you searched for the "wrong" term then your internet could go down for half an hour.
In 2002 it was estimated that some 18,000 websites were blocked in China, and the number has only grown exponentially since then. On Chinese social media, the users have learnt to censor themselves – the government cannot be explicitly criticised, resulting in some very creative nicknames to subtly reference them instead.
When government officials came to inspect our school, all the teachers took down any maps that showed Taiwan shaded in a different colour from China. We happened to be learning about Mao's rule of China in history at the time – we were told to bring a textbook about the First World War into the classroom, and even had a fake corresponding worksheet that we could quickly whip out if the officials decided to inspect our classroom at the wrong time.
As a result, I grew up with a clear idea of what it was like to not have freedom of speech, so let me be clear: freedom of speech is bloody important. Which is why it makes me sad to see that people who have grown up not knowing censorship have chosen to rally around speech that is vile, hurtful and harmful under the guise of "satire", "healthy debate" or "a simple difference in opinion".
Recently, the Oxford University Student Union (OUSU) has banned a magazine called No Offence from their Freshers' Fair, on the grounds of it being offensive. The apparent irony of this was quickly snapped up by various national news outlets. Having spoken to some of the editors and contributors of the magazine, and having had the dubious pleasure of reading certain excerpts of it, I cannot help but be exasperated by the way in which this has played out. The OUSU statement on the issue noted "The magazine included a graphic description of an abortion, the use of an ableist slur, a celebration of colonialism, and a transphobic article. In an attempt at satire, another article suggested organising a 'rape swagger' – in the style of a 'slut walk' – in order to make rape 'socially acceptable.'"
Controversial political opinions can – depending on the context – be important. Healthy debate about these opinions is important. But just because something falls just short of hate speech does not necessarily qualify it as something that we should be encouraging and promoting, even if it does – legally speaking – qualify as free speech.
Unfortunately, it seems that a worrying number of people seem to conflate the need for constructive debate about controversial topics with the right to say anything and everything they want – and then claiming it is perfectly fine as "there is nothing offensive about healthy debate". To characterise some of the things that are said under this banner as "healthy debate" is misleading, particularly in the light of the events surrounding No Offence.
In what way, for example, is using a slur against disabled people going to foster any kind of healthy debate? Simply because you are legally allowed to say certain things does not mean that what you say is productive, constructive, or necessary. No, that doesn't mean the Government should be able to lock you up for saying them. But it does mean that other institutions, such as Student Unions, may decide that this is not something they want at their event. The editors are still free, I will stress, to hand it out literally anywhere else, including just outside the exit of the Freshers' Fair.
I fail to see how using ableist slurs or terms such as "rape swagger" are, even in a "satirical" context, in any way conducive towards a healthy debate. If that's the kind of free speech that they are advocating, then I want no part in it, and I'm glad the OUSU feels the same way. If an organisation doesn't want to help you promote some shite you've printed, that doesn't make you a victim of censorship or free speech martyr.
It is easy to sit and fling dehumanising and oppressive language at those who are marginalised. It is much less easy to write a thoughtful and respectful critique of politics you disagree with, even if it does happen to be controversial. Generally speaking it is legal to be a dick to other people. However, this doesn't mean it should be encouraged. And it certainly doesn't mean you've been marginalised because people have decided they'd rather not put up with your dickery.
This isn't a controversial idea. You cannot, for example, shout fire in a crowded theatre. If you were to say incredibly unpleasant things to another person, you could, depending on the circumstances, get asked to leave the premises. (In schools, this tends to get called "verbal bullying", and you may be liable for suspension or expulsion.) None of this is an infringement on your freedom of speech: you're not being arrested, but simply being told that they'd rather you do this elsewhere instead. How would you feel if a magazine that celebrated colonialism in Rhodesia and used offensive slurs and phrases like "rape swagger" was distributed around your workplace? How do think, especially, this would make rape victims, disabled people, and people of colour feel? Your freedom of speech does not entitle you to a platform anywhere and anytime you wish.
I encourage all those who are braying about No Offence's right to free speech to take a step back and look at what is actually being said there. Is this really what we need to have a healthy political debate? Is throwing victims of rape, ableism, racism, transphobia (and so on) to the dogs what we are really lacking in the public sphere? Where I come from, people battle for the right to criticise politicians and speak out against the government without having their posts deleted, their Internet shut down, or being put under house arrest. In Oxford, however, it appears that people are fighting for the right to act like playground bullies without repercussions. It's pathetic.
Join our new commenting forum
Join thought-provoking conversations, follow other Independent readers and see their replies