I was an Afghan refugee – believe me, acts of kindness make a big difference in a crisis
The least we can do is speak up for those who are still trapped, listen to what they need, welcome those who flee to our countries, and ensure they have safety and dignity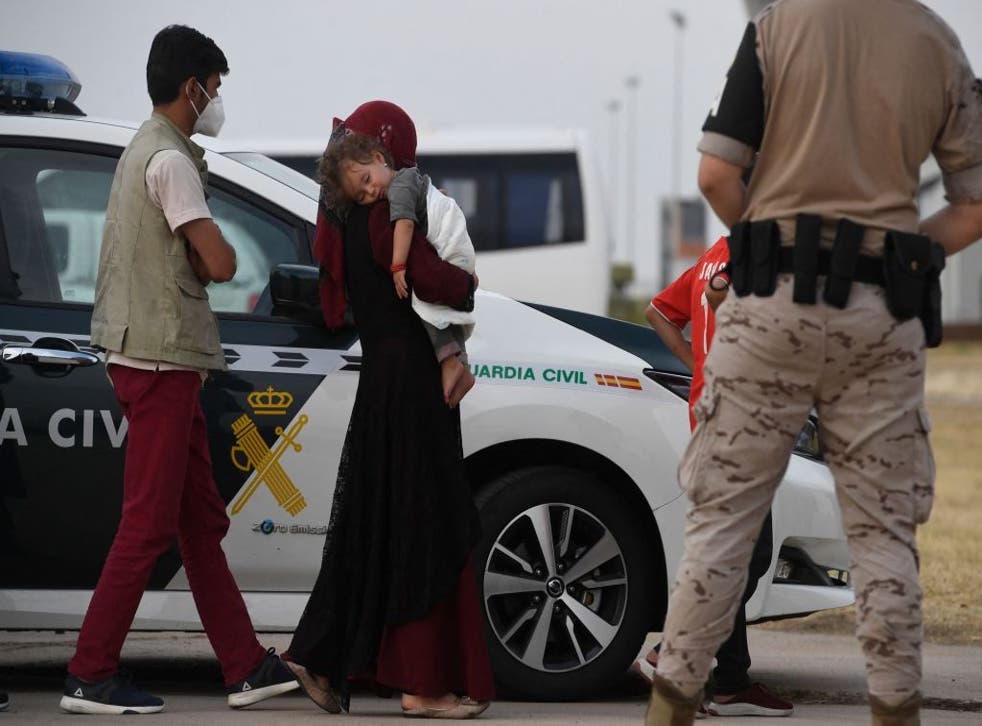 The collapse in Afghanistan that the world has witnessed over the past few days has happened more rapidly than even the Taliban themselves could have predicted. As a result, many Afghans now fear for their lives – and those of us who sought asylum the first time around not only fear for those in danger but are being forced to relive our own past.
It goes without saying that this is a deeply gendered crisis. From access to education and employment to health, bodily autonomy, and freedom from forced marriages and persecution – the basic human rights and lives of women in Afghanistan are at risk again. Academics, political figures, journalists and those who worked alongside US forces before their departure are also among those in particular danger.
I arrived in the UK at the age of five with my family, fleeing the former Taliban regime in Afghanistan that stretched from 1996 to 2001. Since then, I've had extensive involvement in running the Afghanistan and Central Asian Association (ACAA), a charity founded by my father, Dr Nooralhaq Nasimi, to support refugee integration.
This involves working in a diaspora-led development programme in Afghanistan, as well as supporting refugee and asylum-seeking women and families in the UK. We provide them with the skills they need to thrive in their new host country by offering everything from English classes to employment training and advice on housing, immigration, welfare, and legal representation.
When I first heard about recent events, it reminded me of the stories from my family about why we left Afghanistan more than 20 years ago. As former refugees fleeing a disturbingly similar situation, many of us feel like we're watching those same scenes repeating themselves.
I'm deeply troubled by how the rules of the Taliban will impact daily life in Afghanistan. The Taliban may say they have changed – but have they really? There is already talk of all-too-familiar restrictions on women's clothing, education and work – among other things. I want to know exactly how Afghans in Afghanistan, particularly women, will be impacted.
The ACAA has received touching messages from countless people across the UK asking what they can do to help – from teachers saying they want to teach English to refugees that arrive in the UK, to people saying they have a spare room in their house and they want to accommodate an Afghan refugee family.
The global community needs to show a similar response. Any act of kindness can make a big difference. Thank you to all countries that have already stepped up and agreed to a resettlement scheme to accommodate refugees. The British government, for example, pledged to welcome 20,000 refugees. On top of that, more than 60 countries have issued a joint statement urging the Taliban to allow Afghans and others currently trapped in the country to be able to leave if they want to.
I have personally received messages of support from friends and colleagues who are aware of my past and how the latest headlines are triggering to those of us who have already lived this reality firsthand. I have also been involved in Women in Dev since speaking at their inaugural conference in pre-pandemic 2020. We are a network of women working in international development, pushing for global cooperation and progress.
Many people have also reached out to me, asking how they can help Afghans still living in the country during this turbulent time. The first thing that comes to mind when asked this may not be what you expect: donate to ensure that the Covid-19 humanitarian crisis doesn't kill people before the Taliban gets the chance. The threats to life that were already there haven't vanished, but now there are further barriers to safety to contend with. You can also write to your MPs and local leaders to highlight the issue and urge governments and institutions to take action.
The ACAA is responding to media inquiries and thousands of messages from people on the ground who say that their lives are in danger. This important work is draining. It takes up emotional energy and people have to be carefully trained to be able to do it effectively, so it doesn't create more trauma.
The charities stepping up need long-term support to meet the needs of both the refugees and asylum seekers they're trying to help while looking after the mental health of their own staff. Especially now, the need for this support has spiked and is likely to continue to be high for some time.
People inside and outside Afghanistan are terrified of what the future may hold. There is a loss of morale among the Afghan diaspora. We want democracy – and not a return to the past. After suffering so much, the least we can do is speak up for those who are still trapped, listen to what they need, welcome those who flee to our countries, and do what we can to ensure they have safety and dignity.
For many, the recent events are disquietingly familiar. We cannot turn back the clock to the 1990s. If we are truly a global community, we need to unite and make the plight of Afghanistan the plight of every single one of us.
Rabia Nasimi is a former Afghan refugee who now runs the Afghanistan and Central Asian Association (ACAA), a charity that supports refugee integration in the UK
Join our new commenting forum
Join thought-provoking conversations, follow other Independent readers and see their replies