After New Year's Eve, the British drink problem has been raised - again
This year I had cause to spend some time in a central London A&E for the first time in decades. There are no adequate words to describe the unnecessary, unwarranted and overwhelming challenges that drunks and drunkenness place upon them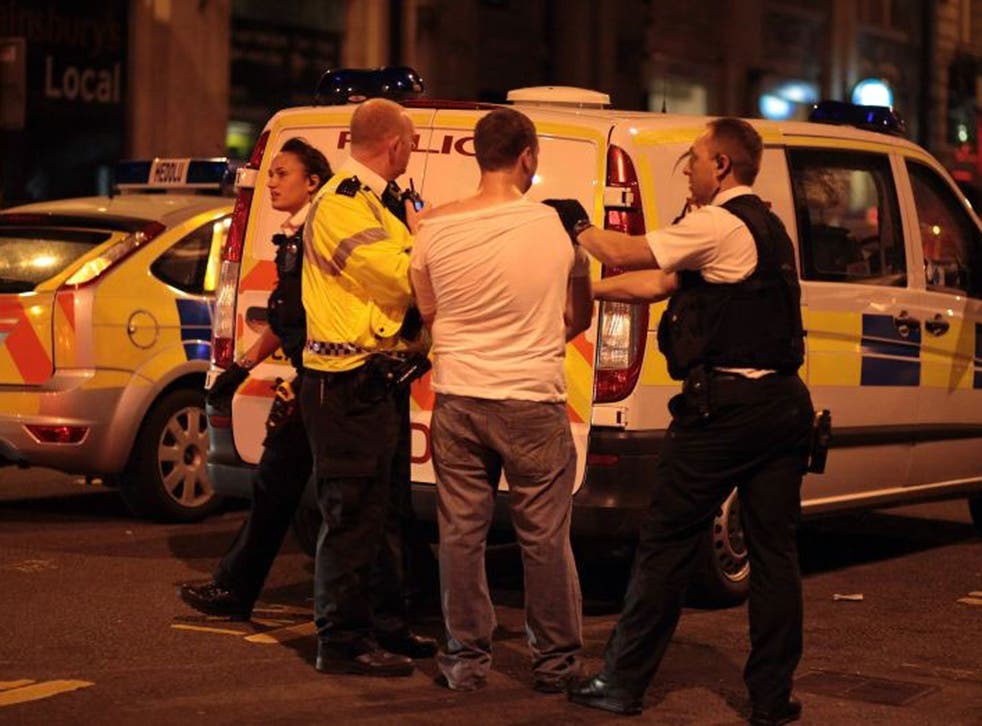 Time for my most unpopular column of the year: the one in which I implore Brits to change our attitude towards binge-drinking, only for readers to write in and accuse me of being anything ranging from a Killjoy, a snob, anti-poor people (bewildering) to a miserable bugger (fair enough).
It comes – not for the first time – in the week between Christmas and New Year. Memories of debauched works party drinking are beginning to recede, but images of friends and family getting tired and emotional over the Christmas and Boxing Day festivities are still fresh.
It is exacerbated this year, as the dreaded New Year's Eve looms, by being based in offices in the heart of London's West End. Weaving my way through hordes of leery night-time drunks is bad enough, but it's just plain disgusting tiptoeing through the vomit pools the morning after. If it's disgusting to read...
But how to change our mentality? This year I had cause to spend some time in a central London A&E (UCLH) for the first time in decades. There are no adequate words to describe the extraordinary patience, skill, care and concern that each and every medical professional exhibited while I was there, but - Dear God - the unnecessary, unwarranted and overwhelming challenges that drunks and drunkenness place upon them.
This time last year you may recall Chris Mann, the head of the College of Emergency Medicine, calling for the arrest of drunks who become abusive in A&E because current measures aimed at deterrence, like fines, were simply not working. It didn't happen. The Police Federation demurred, arguing that it would place too great a burden on police resources. Alcohol Concern argues instead that the problems should be tackled at source.
The degree to which we are publicly drunk to the point of requiring treatment is really not normal, nor should it ever be regarded as normal. But, what to do? How to change attitudes? We have done so with drink-driving and we are well on the way to doing do with smoking. We were living in NY when the Smoking Ban in restaurants and bars was introduced in 2003. Despite all the nay-sayers in advance, the change – like the change elsewhere when bans were introduced – was astonishing. It is difficult to describe to our children how much more pleasant their bar, restaurant and club experience is today compared our fug-filled nights.
The first thing we need to do is to stop finding drunkenness so funny, because it's actually really sad. Then we need to find a new way of defining nights out other than "it was great, we were so bladdered".
Next, encourage a different way of drinking that emphasizes alcohol as an accompaniment to food, for example. Then, we need to educate ourselves into savouring and sipping, not necking it down. Lastly, perhaps hardest of all, we need a real rethink and overhaul of alcohol pricing policy: from happy hours to multi-packs and BOGOFs.
I'm not anti-booze. There's scarcely a night a glass of red doesn't accompany my meal. But I am vehemently anti-drunkenness. And as I write, I am aware that a lot of angry commenters are preparing to have a go back at me. So be it. Have a happy, healthy and sober new year, one and all.
Stefano Hatfield is editor in chief of High50
Join our new commenting forum
Join thought-provoking conversations, follow other Independent readers and see their replies