An airline has created child-free zones in the latest example of baby bigotry – kids exist, and you need to get over it
Paedophobia has become one of the most openly celebrated types of discrimination in our country, driving the gender pay gap and making families across the country feel uncomfortable merely about existing in public spaces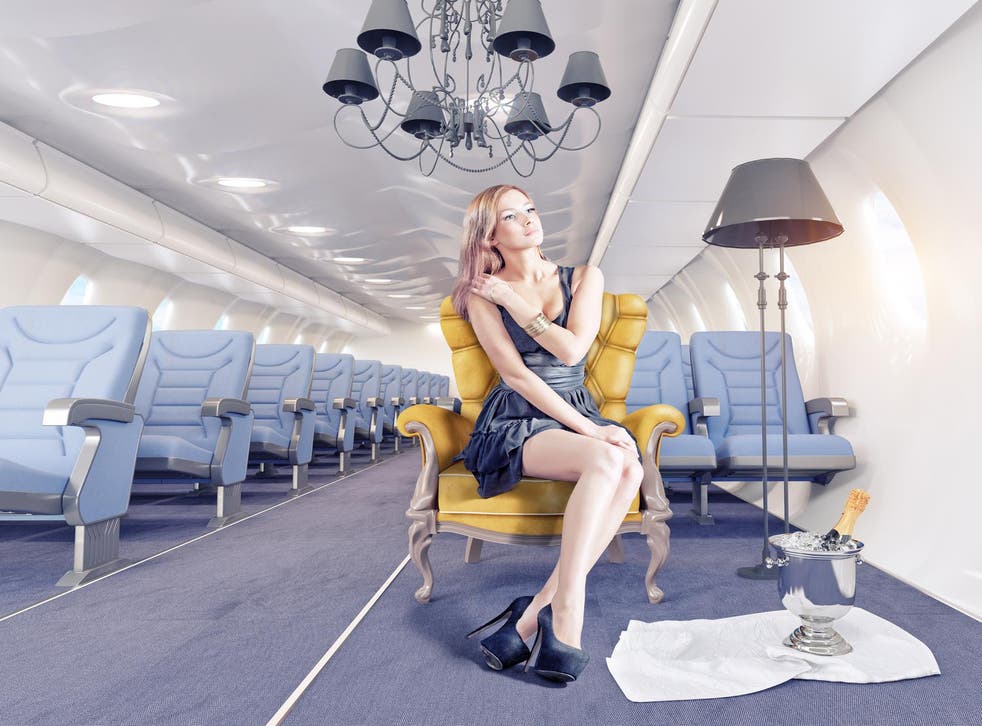 Often when people talk about the importance of diversity they forget one significant group in our society: infants. In recent times this cohort has been swept under the playmat, and even blamed for economic troubles. For women, childcare has been identified as the main cause of the gender pay gap, meaning that many end up dreading having babies at all, viewing them as crying, burbling self-destruction buttons.
Paedophobia is on the rise, which businesses are only too happy to accommodate. Even airlines are trying to blot children out of existence with new "quiet zones" which exclude kiddies altogether. IndiGo has recently introduced rules meaning that anyone under the age of 12 has to sit in a special place (far from amazing adults, who we know are always pinnacles of virtue on flights). The company follows competitors Scoot and Malaysia Airlines which, too, decided that the kids weren't all right – and therefore deserved to be hidden away.
It is not just aeroplanes that shun children. Last year a London-based café called Treacles Tea Shop was in the newspapers for banishing babies and small children from its premises. Far from being ticked off for its shameful policy, many seemed to applaud the idea – and even thought it amusing.
Like anyone with functional eardrums, noisy infants in public make me miserable and weary. But the decision to move them into special areas stinks far more than any Pampers creation. It speaks of an intolerance that is growing all the time; a widespread and inverted ageism against our younger fellow beings. Unfortunately, by virtue of their cognitive abilities, children cannot sniff out, nor complain about, this prejudice. And so it remains undetected (unlike a Pampers creation).
Baby bigotry has become one of the most open, yet underestimated, types of discrimination in our country – meaning that adults are only too happy to vocalise any disdain they may have for fledglings, whom they perceive to be the drain of civilisation. For women, a hostile attitude to children may even help them cure the dissonance between their desire for babies and the realisation they can cost professional success.
The result of this is not just families feeling ostracised and embarrassed over leaving the house, it is the general removal of children from our society. Birth rates in the continent are some of the world's lowest, and gradually declining in Britain. In every part of our lives, children are scapegoats for a range of problems, whether economic or otherwise.
But they are our equals, and deserve equal comfort. Allowing children to cry, fart and enjoy passenger space is much more than about tolerance, it's about respecting other humans. Their right to be on planes is as great as ours. And the one day there are uniformly quiet planes is the day we're all doomed.
Register for free to continue reading
Registration is a free and easy way to support our truly independent journalism
By registering, you will also enjoy limited access to Premium articles, exclusive newsletters, commenting, and virtual events with our leading journalists
Already have an account? sign in
Register for free to continue reading
Registration is a free and easy way to support our truly independent journalism
By registering, you will also enjoy limited access to Premium articles, exclusive newsletters, commenting, and virtual events with our leading journalists
Already have an account? sign in
Join our new commenting forum
Join thought-provoking conversations, follow other Independent readers and see their replies