The 'Alan Turing Law' isn't the amazing step you think it is – just ask gay men with historical convictions like my client
All of a sudden, after nine years working as a teacher for children with special educational needs, Richard* couldn't get a job because he had a sex offence on his CRB check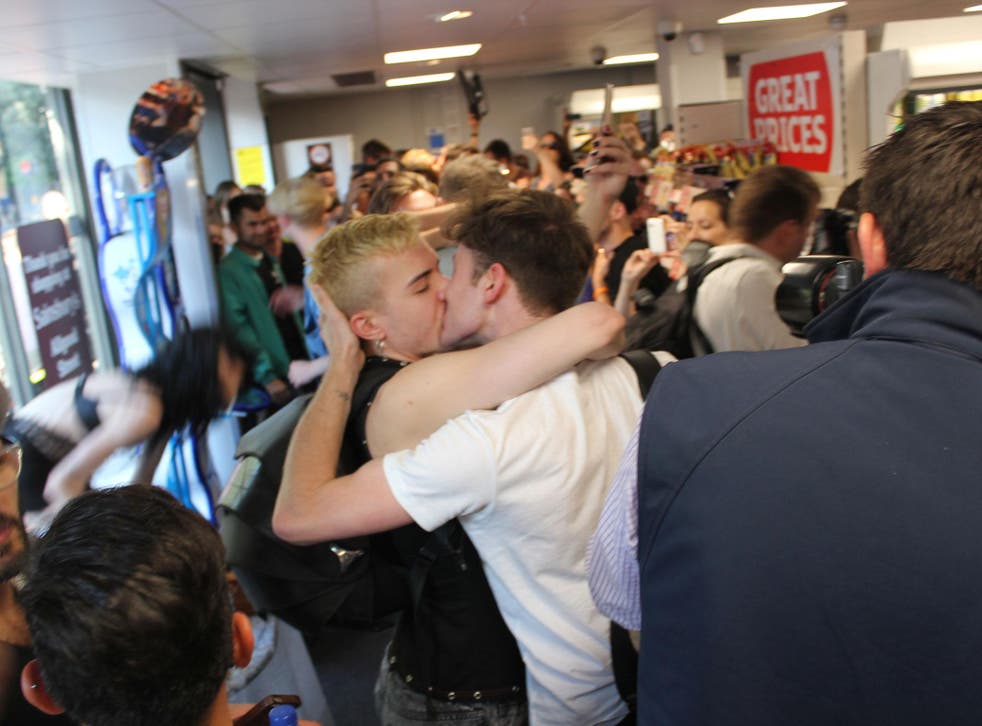 The Government announced this week that thousands of men with historic convictions for consensual gay sex offences will be posthumously pardoned. It also announced a pardon for the living, estimated to be as many as 15,000 men. What the announcement failed to mention is how difficult it will be for the men living with a conviction for consensual gay sex to actually receive a pardon.
The pardon will only apply to men who have successfully applied to the Home Office for their conviction to be "disregarded". The disregard process was introduced in 2012, and was designed for men who have criminal records for historic gay sex offences to apply to have their criminal records deleted.
A Freedom of Information Act request submitted to the Home Office by the Public Law Project shows that between 2012 and June 2016 there have only been 320 applications to have convictions disregarded. Of the 320 applications, only 83 have been successful. This is worryingly low for a scheme that is meant to be righting the wrong that thousands of men have criminal records for participating in consensual same-sex relationships. Not one of the unsuccessful applicants has to date appealed to the High Court.
As well as the low number of applications, the response reveals that not all historic gay sex offences are even contained within the scheme. Twenty-two applications were rejected because the offences were not eligible. The Home Office states "soliciting" as an example of an ineligible offence, despite the fact that this offence was repealed in 2003 on the basis that it was used in a discriminatory way to arrest gay men for meeting in public places.
Richard*, one of my clients who has a caution for soliciting, is extremely disappointed that he is unable to apply to have his caution disregarded under the scheme. He feels strongly that he is owed an apology for the discriminatory way he was treated by the police, and the effect that the caution has had on his life. In 1995 he was approached by a man in Soho at the end of a night out. Before he had even spoken to the man, he was arrested by a plain clothes police officer, taken to a police station and told that he had been arrested for "soliciting or importuning for an immoral purpose" under section 32 of the Sexual Offences Act 1956.
The top 15 worst countries to be gay in Europe

Show all 15
Richard was told by the police that he could accept a caution for the offence in order to avoid any potential embarrassment. He was so upset and humiliated by the situation that he signed the caution in order to be able to leave the police station.
It wasn't until 2008 that he first became aware that the repercussions of his arrest had the potential to last a lifetime. By this time Richard had spent nine years working in education, specifically teaching children with special educational needs. A CRB check requested by his then employer disclosed for the first time that he had a caution for a sex offence. Reliving the humiliation of his arrest, he explained what had happened to his employer, who was understanding, and he hoped that he would not have to deal with it again.
In 2015 he left his job, looking for a new challenge. He began applying for positions in schools, but his caution was disclosed to every prospective employer. He spent a year being rejected from job after job, and said, "My career fell apart. As I went from interview to interview it became more and more hopeless, and I thought I would never find a job again."
Richard's situation was compounded by the fact that as well as having a caution for an offence that is not included in the disregard scheme, his offence is considered to be a sex offence. Cautions for most offences are now filtered from a CRB check after six years, but serious offences and sex offences will never be filtered.
Eventually, Richard was able to persuade the police that his caution had been given to him unlawfully, and they agreed to delete it on an exceptional basis, outside of the disregard scheme. Richard now has a clean CRB record, and a new job. But, he says, "I will always be asked about that year's gap on my CV. The caution has been deleted but that will never go away."
Katy Watts is a trainee solicitor and Justice First Fellow at the Public Law Project
Join our new commenting forum
Join thought-provoking conversations, follow other Independent readers and see their replies