Aleppo doesn't mean the UK will intervene elsewhere in future – after Brexit, we won't be able to afford an ethical foreign policy
Brexit will mean UK foreign policy being driven more by economics and less by liberal values. A trade deal with the US will be a primary goal, even if it means tolerating Trump's dangerous response to a foreign policy crisis. Would the UK really stand up to Russia when Putin has Trump in the White House and another friendly leader in France?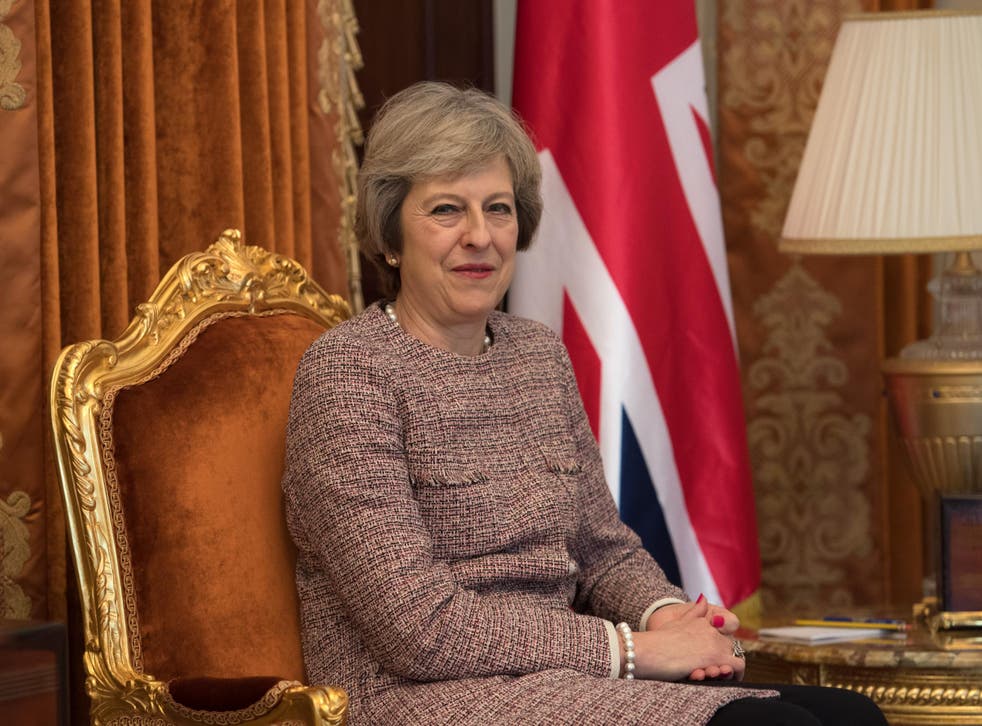 "Something must be done!" is one of the politician's favourite cries. But rarely has the West been so impotent to do anything than during the horrific siege and fall of Aleppo.
Now there is a new maxim – "Something could have been done," as George Osborne told the Commons on Tuesday in a powerful speech accepting his share of responsibility for failing to act in Syria. The former Chancellor joined Boris Johnson and some Labour MPs in pointing a finger at Ed Miliband, who dismayed David Cameron in 2013 by pulling the plug on military action against Syria's President Bashar al-Assad after he used chemical weapons against his own people. Thirty Tories also opposed intervention and Cameron's crushing Commons defeat led Barack Obama to pause US action in Syria – though whether Congress would have approved it is another matter.
Some MPs hope that Aleppo will mark the end of the UK's "non-interventionist" phase since the Iraq disaster in 2003. The lesson, as Osborne argued, is that not intervening also has a price. That is painfully true in Syria. But Libya, which he didn't mention, again proved the price of intervention. Although Cameron claimed that the lessons of Iraq had been learnt, the Libya episode was still disastrous.
Some MPs who believe the pendulum might now swing back in favour of intervention hope that Brexit will help. They argue that the UK will want to prove it is not retreating to isolationism, and so will take a more proactive role and bolster Nato. They will be disappointed; rhetoric won't save lives in the next Aleppo or trump realpolitik.
In pictures: Aleppo bombing

Show all 14
Brexit will mean UK foreign policy being driven more by economics and less by liberal values. A trade deal with the United States will be the primary goal of UK-US relations, even if it means tolerating Donald Trump's lukewarm attitude to Nato or a rash, dangerous response to a foreign policy crisis. And would the UK really stand up to a resurgent Russia when Vladimir Putin has Trump in the White House and another friendly leader, either Francois Fillon or Marine Le Pen, in France?
Downing Street's slapdown of Johnson for accusing Saudi Arabia of fighting "proxy wars" in the Middle East tells us a lot about Theresa May's approach to foreign policy. It will be a trade policy. True, Johnson's timing was awful, just as May wooed the Saudis on a visit to the Gulf. But he was right to speak the truth in public, instead of the usual thing of doing it in private.
There is another way for the UK: the outgoing Obama administration has halted the sale of precision-guided weapons to Saudi Arabia because of civilian deaths caused by its bombing in Yemen. Britain should follow suit. But it won't: arms sales to the Saudis were worth £4bn in the past five years and more lucrative trade deals will be needed with the Gulf states after Brexit.
Parliament might be about to make it easier to sell arms to regimes that violate human rights. The job of monitoring arms exports is likely to go the new select committee that oversees Liam Fox's Department for International Trade. At present, it is shared by four select committees meeting jointly. But when two of them, Business and International Development, wanted to call for a ban on arms sales to the Saudis, it was squashed by the Foreign Affairs Committee.
Syria conflict: Aleppo civilians post 'goodbye' videos
Angus Brendan MacNeil, the SNP MP who chairs the new International Trade Committee, insists that human rights will not be downgraded when it discusses arms deals. But six of its 11 members are Conservatives, and they may not want to rock the Government's boat.
Another sign that Brexit could mean a shift away from an ethical foreign policy was Philip Hammond's confirmation that the UK's landmark pledge to spend 0.7 per cent of gross national income on international aid will form part of a Government-wide spending review of what the nation can afford in the next parliament. Enshrining this into law was one of Cameron's biggest achievements. Scrapping it would send the wrong signal to the world; May should resist the temptation to throw a bone to right-wing MPs and newspapers.
In her first foreign policy speech last month, the Prime Minister outlined her goal for the UK to be "the true global champion of free trade" and avoided the intervention issue. The biggest clue to her thinking came from Nick Timothy, her joint chief of staff. Writing on Conservative.Home last year, he said the lesson from Iraq was not to "make foreign policy part of an ideological crusade" or to "try to recreate the world in your own image."
He added: "Do not [use] a dictator's abuse of human rights...as a pretext for regime change. Always act on the basis of the national interest. Above all, understand the risk involved when things change in complex and volatile states."
May's foreign policy will be determined by Brexit and little else. Her mantra that "government can and should be a force for good" seems to apply only on the domestic front.
Join our new commenting forum
Join thought-provoking conversations, follow other Independent readers and see their replies