Alex Salmond's new party makes a pro-independence majority in the Scottish parliament more likely
The danger for Nicola Sturgeon is not that a pro-independence majority is lost, but that Salmond holds the balance of power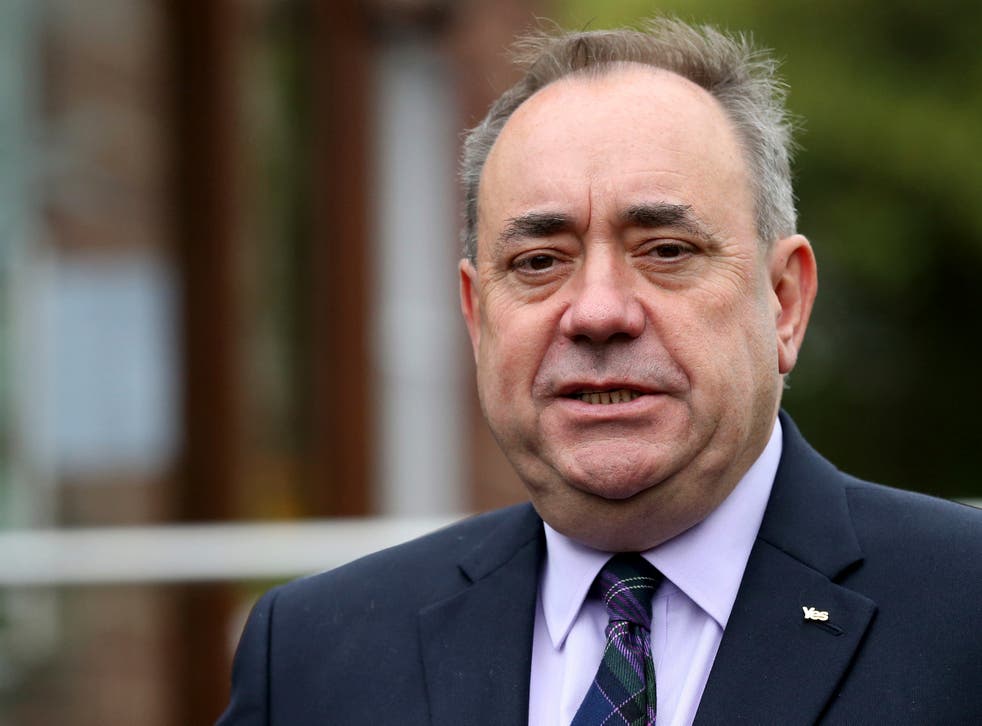 For a man once renowned for his competence, the launch of Alex Salmond's new Alba Party was nothing short of shambolic. It was a goggle of blank screens, interminable pauses, failures to unmute and accidental screen shares. It would be enough to make a parish councillor blush, let alone a former First Minister of Scotland.
Yet, as we have learnt over the last 18 months, Salmond is not someone who embarrasses easily. A man who can shrug off a "sleepy cuddle" with a subordinate can undoubtedly take a technical glitch in his stride.
Equally the invited journalists – some mainstream, many fringe – will be unlikely to care about the slickness of Salmond's offer. Given everything that has led to this point – the charges, the court case, the acquittal, the inquiries – this launch was not, and never could be, about looking good.
This was about revenge – a digital dish in this instance, but one still served cold. For Salmond, his aim is now not to further the cause of independence, which has for so long been the motivating factor in his political life, but to make things as uncomfortable as possible for his successor-turned-nemesis, Nicola Sturgeon. Salmond has reminded Sturgeon – as if she ever needed it – that he is not going away.
That Sturgeon will lead the SNP to victory on 6 May and be returned as First Minister is not in doubt. Salmond's launch today will do little, if anything, to affect that outcome. Yes, he may draw some regional list votes from the SNP and, perhaps in doing so, deny them what was already looking like an increasingly marginal shot at an outright majority.
But the reality is Salmond's party makes an overall pro-independence majority more, not less, likely. As he was at pains to point out, the SNP received almost one million regional list votes at the 2016 election – but in exchange returned just four regional MSPs. This time around, by backing his party, many more pro-independence MSPs could be elected to Holyrood.
Read more:
Pro-UK parties will rightly balk at this – albeit accidental and embittered – gerrymandering, but it is a perfectly fair electoral calculation under the system as it currently stands. Similarly, any hope they can gain electorally from Salmond's return is premature. Given the SNP's dominance of the constituency vote, Salmond's new party adds to an already crowded field competing for decisive list votes, potentially squeezing other parties out. Hopes that the Salmond-Sturgeon soap opera will impact perceptions of the SNP may bear some fruit, but having a prominent, radical fringe is equally likely to make Sturgeon look more reasoned and moderate, reinforcing the stateswoman-like image she has so successfully honed during the Covid-19 pandemic.
The danger for Sturgeon is not that a pro-independence majority is lost, but that Salmond – at the helm of his new, radical party – holds the balance of power. It is not a far-flung prediction to suggest that, given all that has passed between Salmond and Sturgeon, the price for his support – or perhaps just non-interference – would be onerously high.
At the very least, any hope Sturgeon had of putting the Salmond saga behind her has vanished with his decision to return to elected politics. Salmond's revenge will not be Sturgeon's destruction, but simply his presence – virtual or otherwise.
Join our new commenting forum
Join thought-provoking conversations, follow other Independent readers and see their replies