Welcome to the White House website, home of 'alternative facts'
In just one weekend, the website has posted false statistics about rising crime, when crime has actually gone down over the last eight years and has ripped down sections about climate change, civil and LGBT rights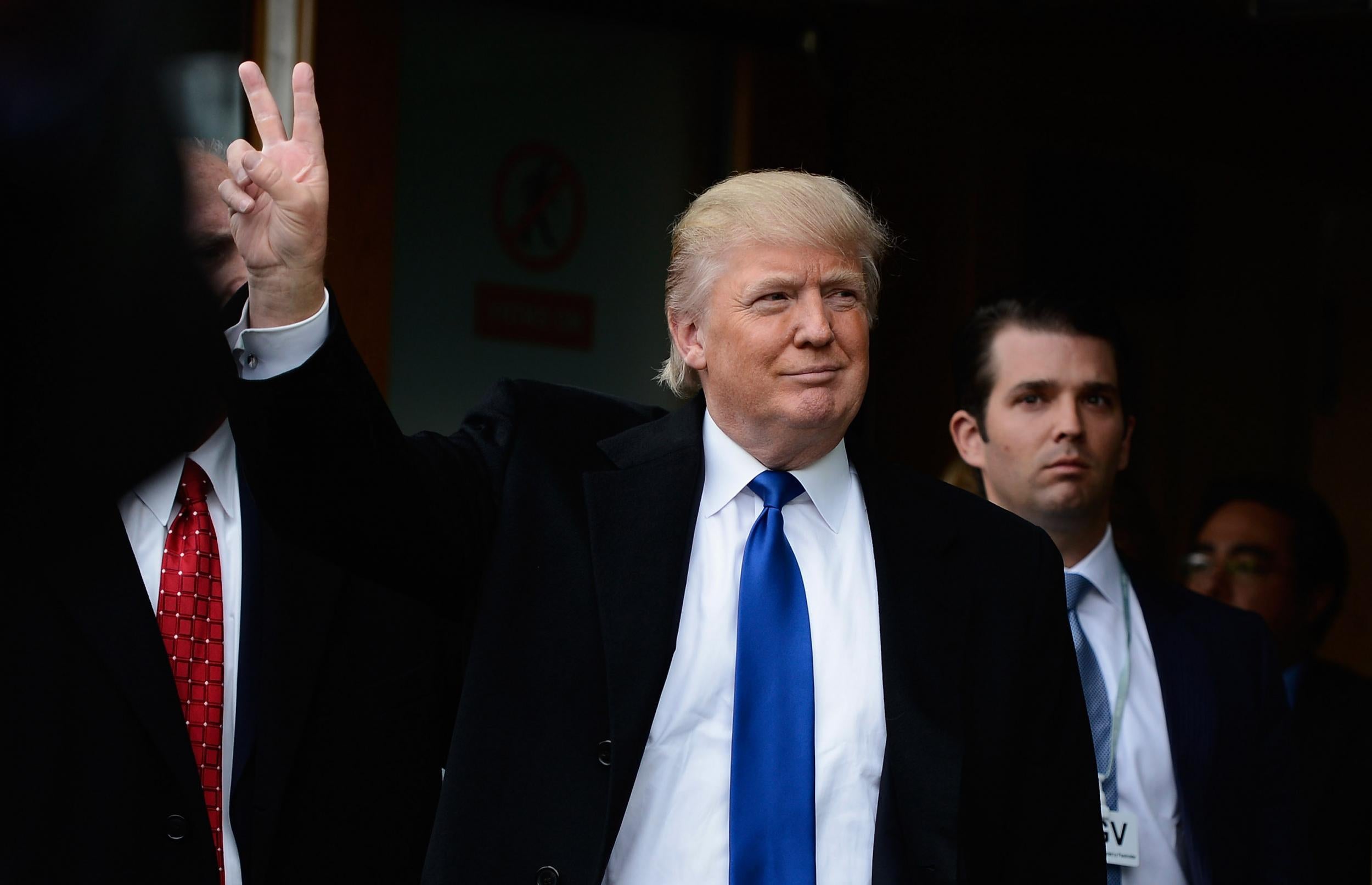 If the reader needs evidence that the White House is shifting towards a dictatorial, opaque administration, look no further than its own website. Peruse the site at your own leisure; no need to access this evidence via the "dishonest" media.
In just one weekend, the website has posted false statistics about rising crime, when crime has actually gone down over the last eight years. It has ripped down sections about climate change, civil rights and LGBT rights. It has also failed to update its website in a timely fashion, including the executive order section, despite the President having already signed several, including "easing the burden of Obamacare" which threatens millions of Americans with no health care coverage.
The President, his press secretary, senior adviser and chief of staff have all attacked the media in the last three days, saying they have been "deliberately dishonest".
Press secretary Sean Spicer walked out of his first press conference on Saturday after an angry speech about how the media reported the crowd size at Donald Trump's inauguration. He did not take a single question. The press briefing part of the website has not been updated.
Senior adviser and former campaign manager Kellyanne Conway defended her colleague, saying he provided the media with "alternative facts".
The gaffes continue. On the White House's official page of First Lady Melania Trump, staff added the name of her jewellery brand and then swiftly deleted it after they were accused of promoting her commercial venture.
The same page also reads that Melania Trump "paused her studies" at university to pursue modelling, whereas the campaign's previous website said she had completed a degree in Slovenia.
Selective curation to advance a right-wing agenda is also being carried out on the website of the US government's supposedly independent House Committee on Oversight and Government Reform. In the "news section" there is an article by right-wing outlet the Washington Examiner, which accuses the director of the Office of Government Ethics, Walter Shaub, for making negative comments about Trump's alleged conflicts of interest but failing to report alleged conflicts of interest under Obama.
White House spokesman Sean Spicer threatens media, vowing to 'hold to account' 'dishonest' reporting
It is no secret that the Republican chairman of the oversight committee, Jason Chaffetz, has been accused of "bullying" Shaub for his comments, hauling him in front of the committee to testify. No one is allowed to criticise Trump, and loyalty has so far proven to be more important to the President than experience or qualifications.
Chaffetz is not keen on pursuing Trump; rather, he wants to investigate Hillary Clinton for her alleged misuse of her personal email server when she was secretary of state – a position which ended four years ago. Yet almost 130,000 people have signed a petition demanding Chaffetz probe Trump's finances.
"So pleased she is not the President," he wrote in an ominous and childish message on social media alongside a picture of him shaking Clinton's hand at the inauguration.
"I thanked her for her service and wished her luck. The investigation continues."
Meanwhile, the loudest mouthpiece of this government, Trump, continues to tweet from his personal account, which is highly unusual. It is also a potential breach of the Presidential Records Act. Only the White House's official Twitter account is archived, but Trump does not use that account to express most of his communications.
He has tweeted negatively about the women's marches, said his talk to the CIA on the first day of his Presidency was a "win" and blamed the media again for "making it seem like" he had had a feud with the intelligence community. Truths become fake news. Lies become alternative facts.
The chaos and haphazard nature of the last weekend can be partially attributed to the fact that this administration was simply not ready to serve. It has managed to bluff its way through the formalities, but it has not even appointed most of the 4,000 government jobs.
But the lack of transparency, the citing of false statistics and the war against the media are all an omen of what is to come.
Join our commenting forum
Join thought-provoking conversations, follow other Independent readers and see their replies