Even when the battle is over, the Syrian refugees in Turkey and Lebanon can never return to Aleppo
There's nothing of their city left to go home to – but even if there was, those who fled the conflict still have reason to fear for their lives in Syria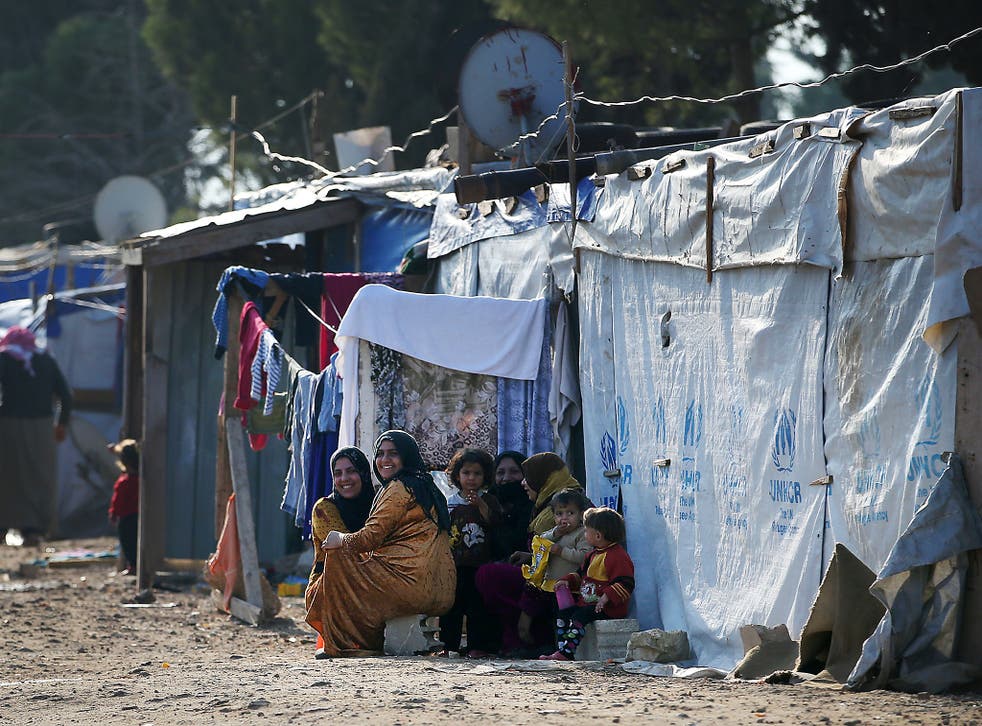 The fight for Aleppo is all but over, and already voices are crying out for refugees to go home to their "liberated" city. But for the Syrians who have escaped the country – the 2.7 million in Turkey, more than one million each to Lebanon and Europe and beyond – the turmoil and human tragedy will continue.
For to be associated with the revolution in any way, as aid worker, teacher, doctor, activist, or journalist, means you can never go home. Refugees fleeing Isis rule can no more go back to government areas than vice versa, and so goes the muddy complexity of this horrific civil war.
What would refugees be going back to? Much of eastern Aleppo (and Homs) has been reduced to acres and acres of rubble lying in piles and piles of dust.
Reports of children stuck alive under rubble, and of 82 men and women shot in their houses by government forces, are yet more war crimes to add to a long list with a UN spokesman calling it a "complete meltdown of humanity".
"My name is on a list," has become a frequent refrain of Syrian refugees in Turkey, and given as the main reason they cannot go back – most often a government blacklist, but of course there are also Isis and al-Qaida linked-Jabhat al-Nusra (now rebranded Jabhat Fateh al-Sham) lists too.
Video shows Syrian Army taking Aleppo
Nouriman, from Douma on the outskirts of Damascus, said she saw her house bombed in front of her eyes. She managed to salvage her cooking pots from the wreckage of her kitchen. The 46-year-old then risked her life to go back to rescue her nephews, who had been orphaned. Her son-in-law had been a photographer, and her brothers also active in the revolution.
"I could only flash my face at them," she told me from her sitting room in Reyhanli, on the Syrian-Turkish border, describing how she travelled with the rebels in convoys and then by bus through Syrian government checkpoints, terrified she would be recognised and arrested.
Others fled with their children after defecting from the army. Mustafa Hilaq left Damascus with his children for rebel held areas and now looks forward to taking his son to school and playing badminton with him in Turkey. Radwan, 24, fled after his friend was arrested for helping internally displaced people under government controlled Aleppo – he knew he was next. He has settled and opened a computer repair shop on the Turkish border – the calm where he sees a therapist to deal with his severe anxiety.
The long term consequences of integrating 2.7 million refugees in Turkey are dire, and expensive – the seemingly enormous €3bn (£2.5bn) promised by the EU pales in comparison to the near €20bn Turkey plans to spend annually in the coming three years on providing vital assistance.
But integrating a seriously traumatised population goes far beyond basic care. The vast majority have some sort of post-traumatic stress disorder; others have lost legs or eyes, need physiotherapy or complex healthcare to treat cancer, epilepsy or diabetes.
NGOs active in the area, such as the International Medical Corps – who are supported by the European Union Humanitarian Aid and Civil Protection Department (Echo) – are vital to help provide for these long-term and endemic needs.
Refugees in Turkey have long known that, should Assad prevail, they cannot go home. Last summer's migration crisis was largely triggered as Russia joined the Syrian air force bombing schools, markets and hospitals using precision strikes as well as cluster bombs as many assumed, rightly, that chances for a rebel military victory were ever slighter.
Winning Aleppo may be lauded as a victory for Assad. But make no mistake, this bloody war is far from over.
Register for free to continue reading
Registration is a free and easy way to support our truly independent journalism
By registering, you will also enjoy limited access to Premium articles, exclusive newsletters, commenting, and virtual events with our leading journalists
Already have an account? sign in
Register for free to continue reading
Registration is a free and easy way to support our truly independent journalism
By registering, you will also enjoy limited access to Premium articles, exclusive newsletters, commenting, and virtual events with our leading journalists
Already have an account? sign in
Join our new commenting forum
Join thought-provoking conversations, follow other Independent readers and see their replies