How to survive the sartorial minefield that is autumn-winter fashion
There is never any excuse for the onesie to leave your house, apart from in a bin liner. The same goes for shapeless, chunky, saggy Uggs and anything with pom poms on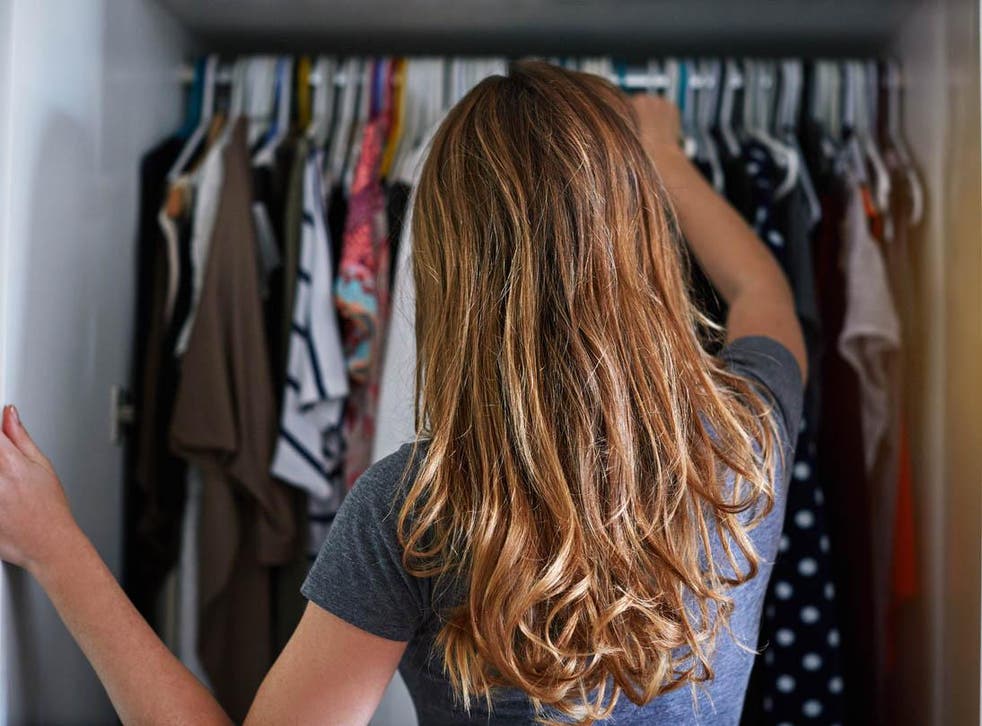 It's official. Summer is truly over, the kids are back to school and Phillip Schofield is in a polo neck. Autumn is here. And with it comes the annual British fashion fail. The transition to autumn-winter is one we British struggle with – either doggedly continuing to do the school run in a crop top or insisting on drinking Aperol spritzes with our shepherd's pie.
At the other extreme are those who decide the best way to make the transition is to do so brutally and extremely. The summer wardrobe is replaced on 1 September with extreme winter wear. They will go to the shops in mountaineering neoprene and greet their bed partner with fireproof flannel pyjamas and thermal socks with individual toes.
British summer fashion is itself plagued with pitfalls that many find difficult to navigate. A sleeveless maxi-dress on the be-bat-winged, a crop top on the Four-Cheese-Feast enthusiast, a gladiator sandal on the athlete-footed are all real and present dangers. But the season of mists and yellow fruitfulness is even more of a minefield, where even a thong bikini is rendered inoffensive in the face of a hiking fleece, or an Ugg. It is in autumn that your Tigger onesie rears, sphinx-like, from your wardrobe after its long winter at the back of the shelf, nervously nuzzling up with the PVC maid's outfit you never did surprise your husband with.
But for those of you pre-transition, or those who have already transitioned and are in need of help – fear not – I am here with my fail-safe guide of how to glide into autumn as smoothly as a shiny new conker.
The onesie
Let me be clear – there is never any excuse for the onesie to leave your house, apart from in a bin liner. Be it a long-tailed lolloping Pluto, or a slack-crotched kangaroo disaster, there is something deeply disturbing about adults dressing as children. The onesie is only a baby step away from the adult nappy, a gingham bonnet and the dark dungeon of the sexual fetishist.
If your husband wears or has ever worn a onesie, keep him away from your children and ask him to leave now. If you ever find yourself in the cold meats aisle of Tesco in a Pingu onesie, it's time to start asking yourself some tough questions about how you got to this place in your life and what childhood trauma may have brought you here. You cannot claim irony when wearing a onesie in public. It's not like an ironic furry dice or a Hawaiian shirt – there is no "I know this is unforgivable but I'm wearing it to be meta". There is no Brechtian way of wearing a onesie.
The Ugg boot
First worn by Australian surfers to keep their toes warm in between catching the waves, this originally sheepskin footwear has had a longer life span than almost any other shoe. The Ugg is the footwear that refuses to die. From the classic boot to the Ugg slipper, they have been worn without shame for decades by A- and D-listers alike, yummy mummies, teens and toddlers.
Shapeless, chunky and saggy, we women love our Uggs – what can be better than wearing your slippers all the time? But the men do not understand the Ugg. They find them unsexy, repulsive, ugly – a podiatric contraceptive, a fur-lined passion-killer. And this, for me, is the great joy of the Ugg and the reason for its continued presence in my autumn-winter wardrobe.
Should husband number one look like he's imagining a night of passion ahead, all I need to do is slip on a pair of tracky bottoms and my most dubiously stained Uggs, and his ardour is instantly stilled. Putting on your Uggs is the shagging equivalent of saying you have your period. Guaranteed to stop them dead in their tracks.
Winter grooming for men

Show all 10
The great skinny lie
"Team a casual knit with skinny jeans and a ballet pump!" cry the fashion magazines. Don't believe a word of it. If your thighs are those of a woman who is no stranger to the cheese board, the skinny jean will never be for you.
The skinny jean does not make you look skinny. Your thighs will bulge and pulse and scream to escape. Your zip will slide inevitably downwards and your ass-cheeks will be exposed as you bend over to pick up the delicate ballet slipper that makes your ankles look like boiled hams. You are not Gwynnie, you must consciously uncouple yourself from the skinny jean. There is no shame in the "mom" jean. Or the boyfriend jean. Not that you'll ever have one.
Cashmere knits
Do not even consider. For £500 a piece, they'll get embroiled in your children's cheese strings and you'll drool runny camembert down your front (see previous note on cheeseboard). Acrylic is best, as long as you don't stand near a fire. Or a radiator. Or any other heat source.
Over-the-knee boots
If a boot designed to go over your knee can't make it past your ankle, this boot is not for you. Ditto the thigh boot – you'll look like a fat Dick Whittington in drag. (See transition fails.)
Accessories
No bobbles, baubles or pom poms. (See adult babies.)
Leopard skin/leather trousers
Archive in wardrobe next to maid's outfit.
Explain you are going through a difficult transition period and you would appreciate their sensitivity at this time. Stop your daughter from trying on your maid's outfit and discovering the crotchless bloomers.
And so now armed, onesie-less and Ugged, go forth into harvest time. And if anyone says you look like a man in drag? Chain yourself to a sunbed and down a gallon of Aperol spritz – maybe the thong bikini wasn't that bad after all.
Register for free to continue reading
Registration is a free and easy way to support our truly independent journalism
By registering, you will also enjoy limited access to Premium articles, exclusive newsletters, commenting, and virtual events with our leading journalists
Already have an account? sign in
Register for free to continue reading
Registration is a free and easy way to support our truly independent journalism
By registering, you will also enjoy limited access to Premium articles, exclusive newsletters, commenting, and virtual events with our leading journalists
Already have an account? sign in
Join our new commenting forum
Join thought-provoking conversations, follow other Independent readers and see their replies