Baby boomers, you have already robbed your children of their future. Don't make it worse by voting for Brexit
Millennials are sometimes characterised as whiney and entitled by their whiney and entitled parents and grandparents. But they have good reason to be. They played no role in the financial crisis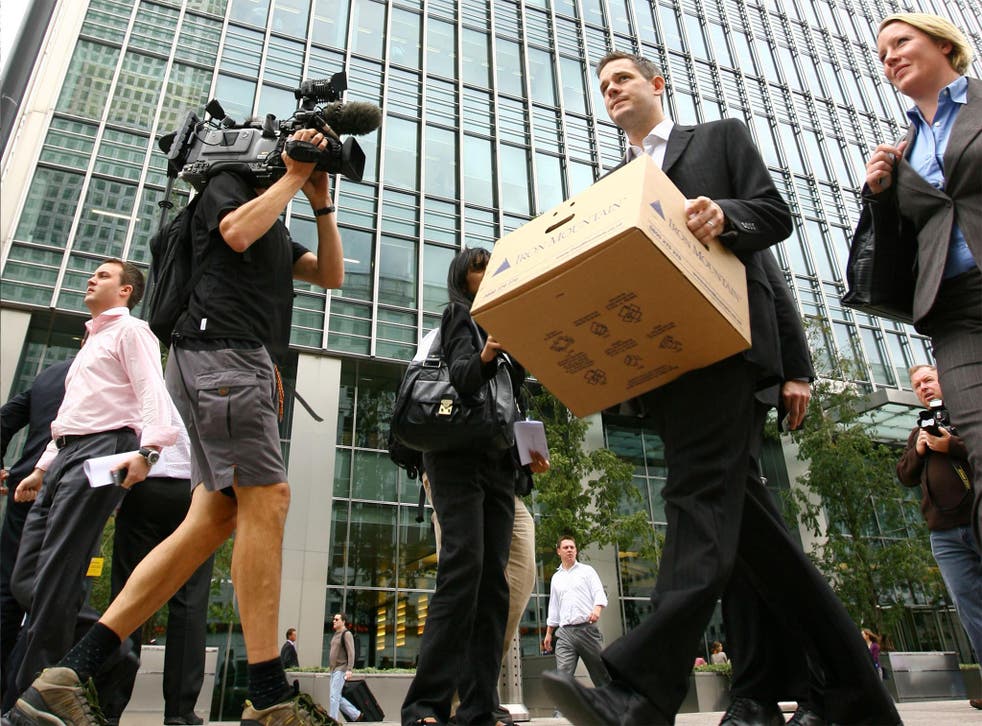 Over the past decade we have witnessed the wholesale theft of the prosperity and prospects of one generation by its forebears. As grand larcenies go, the financial crisis and the Government imposed austerity that followed will take some beating.
In Britain, it seems, the Baby Boomers – and large numbers of my fellow Generation X-ers – are about to give it a shot. We're apparently proposing to add insult to an injury, although Brexit is probably better likened to cutting off a second leg.
Millennials are sometimes characterised as whiney and entitled by their whiney and entitled parents and grandparents. But they have good reason to be. They played no role in the financial crisis. If they were of working age when it struck, they would have been trainees or unpaid interns.
They might have got a slice of the pizza that senior traders bought if they were at Lehman Brothers when that bank collapsed, and took their career hopes with it, but that's about it. "Sorry bud, I'm off to my place in France to work out what next – but do help yourself to Papa John's on your way out. You'll probably find another job; it's your less fortunate peers who are really going to pay for our screw ups."
21 maps and charts which will challenge perceptions of Europe

Show all 21
And how they have paid. Access to housing benefit restricted, or simply removed for the under-21s; the cost of university trebled by a Coalition Government whose members got their tuition for free and had their living expenses either part, or wholly covered, by maintenance grants; the failure by those politicians to address housing shortages leading prices to spiral after the worst of the recession was over (they're still soaring).
Even millennials who shunned higher education in favour of entering the workforce face many years of hard saving to raise a deposit for a home. The 100 per cent mortgages their parents enjoyed? Another casualty of the crisis.
The Millennials have morphed into Generation Rent, and its unfortunate members pay through the nose to live in the second or third properties bought to fatten the pensions of wealthy members of its parents' generation.
I could go on, but by now you should be getting the picture.
Meanwhile, benefits for pensioners? Protected, so wealthy retired chief executives don't have to pay for licences for the 60in flatscreens in their home cinemas.
Polling data reveals that it is they and their generation that is the most heavily in favour of Brexit. That shouldn't come as a surprise. They are in a group that will be able to weather the economic storm that will follow a Leave vote and take the risk of it being better afterwards, secure in the knowledge that they won't be around for long if their reckless gamble fails – as nine out of every 10 economists (and nearly all of the respected ones) tell us it will.
Among Generation X the split is more even. We will still be here in the antediluvian. And as for the millennials? Polling data shows that they are solidly for remaining in, even though they arguably benefit least from a referendum issue that is up there with economics when it comes to debating points: immigration.
Competition for jobs is hotter for younger people, and they are suffering the most from the rising population's impact on housing. They also derive the least benefit from the tax receipts immigrants provide to prop up the NHS and the pension system. Perhaps they're just less racist?
The world's least affordable cities for housing

Show all 10
I can't help at this point recalling the riots sparked by the 2011 police shooting of Mark Duggan in north London; that orgy of consumerist criminality indulged in by a small number of young people that produced agonised cries of "kids today" even though there were just as many "kids" involved in the spontaneous mass clean ups that occurred in the aftermath.
After the economic crimes and vandalism committed against them by their parents and grandparents, we're arguably due some blowback like that. The fact that it hasn't happened? Perhaps, for once, we should start listening to our children.
Seven areas that could swing EU referendum
I'm not voting Remain for me. I have two degrees on the state, and a third I didn't pay much for. I have a nice house, and no debt. Like many members of my generation I could indulge my petty prejudices and resentments and vote Leave.
I'm not doing so because my generation and my parents' generation have made millennials suffer enough, not to mention the fact that I want a better future for my post-Millennial children. They stand a chance of getting that if the UK where it belongs: in the European Union.
Join our new commenting forum
Join thought-provoking conversations, follow other Independent readers and see their replies