I lost everything and felt like I'd hit rock bottom – until I learned to face life like a child
Four years ago I found myself forced to leave the family home, with just a carrier bag in my hand. Now I have turned things around thanks to life lessons from my daughter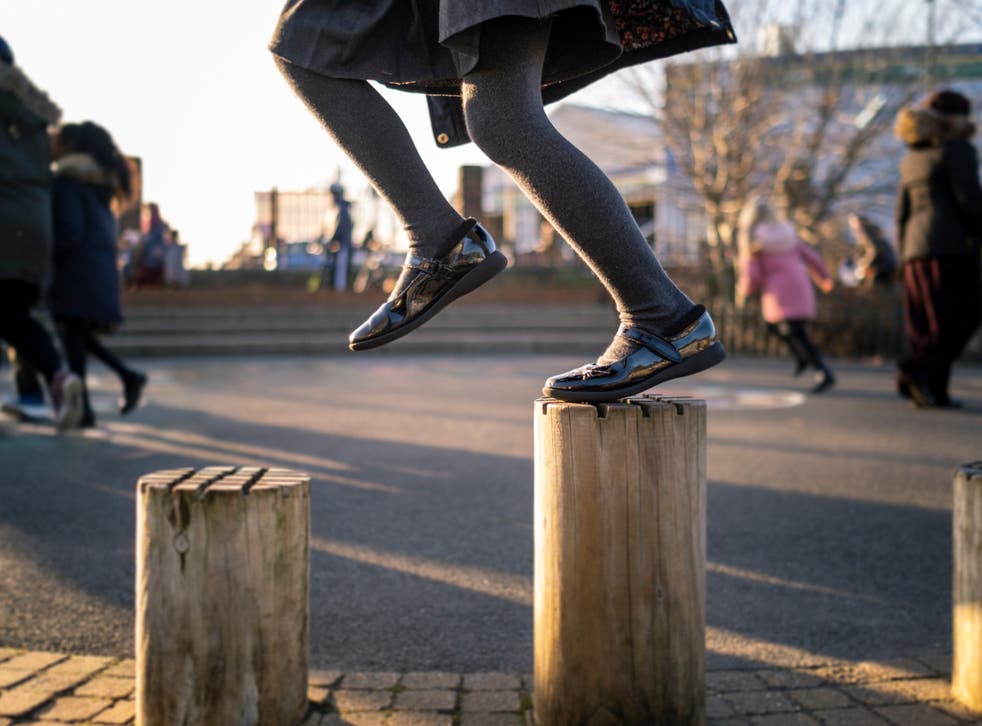 We all have defining moments in our lives; the ones we look back on and with the benefit of hindsight can see the impact they had.
For me that moment came in 2016, when I found myself forced to leave the family home – the one we'd built together and raised our three kids in. The memory is so vivid of that day. Me, clutching a Sainsbury's carrier bag with only a toothbrush and three pairs of boxers inside, knowing I was leaving my home for the last time.
Six months before I left my home, carrier bag in hand, my business and I had gone bankrupt. My business partner was found guilty of fraud and tax evasion, and I found that I owed £1m. The business – a PR and marketing company we had built from the ground up – dissolved, and I was anxious about the effect it would have on my broadcasting career.
My relationship of nearly 20 years had completely broken down and those months were the most terrifying and challenging of my life.
Often, it's when you feel you've nothing left to lose that you're able to reassess your priorities and do some of the things you've never quite gotten around to. In my case I'd always been interested in NLP (neuro linguistic programming) and wanted to learn more. I enrolled on a course in Birmingham, and that was when everything started to change. I remember chatting to Mark Taylor – who runs TayloredLiving with his wife Nicky Taylor – after one of the sessions and he asked me out right: "So what's the goal, what do you want to do?" And without thinking, I told him I wanted to write a book. I'd been thinking about a concept for a book for a while, but I'd only told a few close friends about the idea. I wasn't a writer. I had no experience or contacts, just a crazy idea. I didn't know at the time, but Mark and Nicky would end up being my joint collaborators in turning that crazy idea into a reality.
The idea came to me years earlier when my daughter was six and fell off the top bunk of her bed and broke her arm. The way she handled it was amazing – she didn't cry or complain, she just embraced it and all its limitations, adapting so she could still do everything she used to. I compared this to how most adults would handle it, or any kind of personal suffering – we tend to moan, complain, wonder why me, probably resist leaving the house till it's better. When I lost everything, I wondered if this could actually be a perfect opportunity to see if this concept of embracing our inner child, and reacting to adversity the way a child might, would be useful. Something I could take forward into the rest of my life.
It was a game changer. I decided that I was not going to be defined by the bankruptcy and breakdown of my relationship, that I was instead going to put so much positive energy into doing new things. The biggest thing I learned was to take one day at a time, to truly live in the moment. There was so much uncertainty about what would happen next. I blocked out what I couldn't control and focused on what I could. Like kids would do – I tried not to overthink or tie myself in knots worrying about what may or may not happen. Children totally immerse themselves in whatever they are doing in that moment.
Something clicked within me and things started to change. I started to make positive deliberate decisions, I chose to work harder – I'm a radio presenter and feel very fortunate to do what I believe is the best job in the world, but by really focusing on it I was having the most fun I'd ever had in my career and every day was a total joy. I co-founded a content marketing agency, HDY, and we use these concepts within the office environment. I decided to see more of my friends and family, spend as much time as possible with my kids and be the best dad I could be. Simply put, I decided to have more fun. Playing is another element of being a kid that we lose sight of as an adult, and it can be hugely powerful.
It is four years since I left my home with just a carrier bag in hand, and life is better.
In the midst of this global pandemic we are all facing anxieties similar to those I went through in bankruptcy – fear about the future, uncertainty, anxiety, overwhelm. The main takeaway I have learned is to have hope. Hope that things will get better and that you're strong enough to survive.
Be More Kid by Ed James, Nicky Taylor and Mark Taylor is out now
Join our new commenting forum
Join thought-provoking conversations, follow other Independent readers and see their replies