The BBC knows us better than we know ourselves
There's an awful lot of people in need of an hour a week when they feel like country folk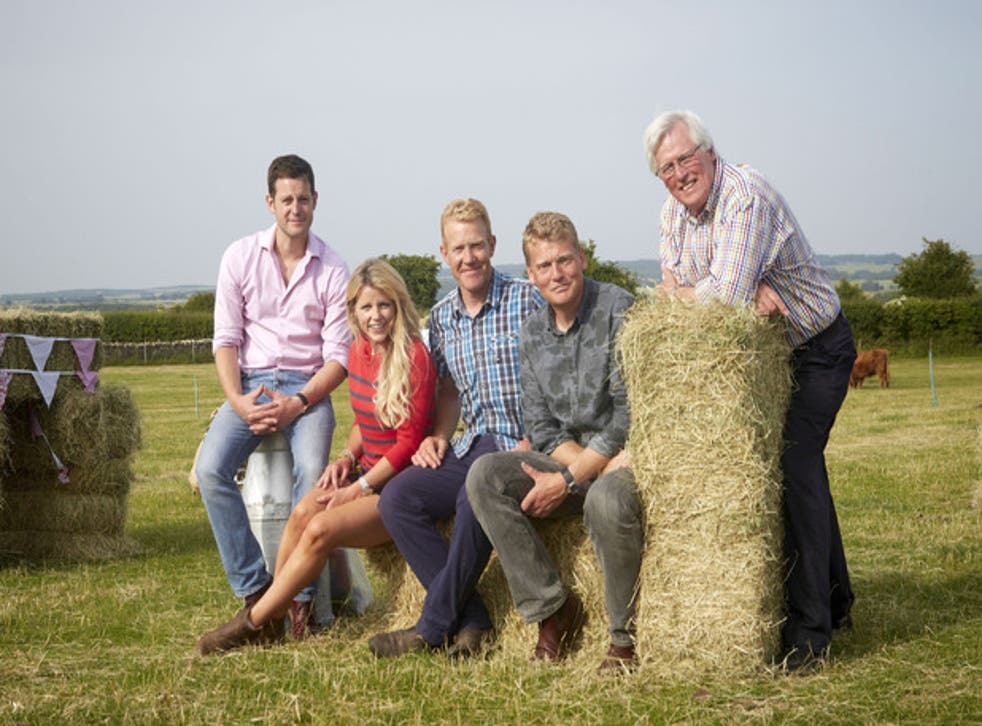 Who would have thought that a low-budget programme about cows, rugged coastline and muddy walks could beat the gore-and-glamour spectacle of War and Peace, or the cosy, starch-clean niceness of Call The Midwife? Last Sunday's episode of the BBC1 series Countryfile did just that, notching up an extraordinary 8.7 million viewers and surpassing those two, more expensive rivals by grabbing a huge 40 per cent share of the evening's audience.
This episode of Countryfile, which featured nothing sexier than a former coal mine in Tyne and Wear and a lighthouse in Sunderland, secured the fourth largest audience of the year so far, after Coronation Street, EastEnders and Sherlock.
The timing of the programme – 7pm: post-Sunday dinner, just before the kids go to bed – means it draws viewers from across generations. It is also right up the bridlepath of the booming demographic of older viewers; 71 per cent of its audience is over the age of 55.
But there is more to it than timing. Countryfile's genius lies in its unpretentious simplicity. The presenters, including Matt Baker, Ellie Harrison and Adam Henson, all have a rural or farming background. Yet their subjects are the real stars. The animals, of course, because they are the Great British public's obsession, but also the local people interviewed as they go about their rural business – dry stone-walling, country park-ranging, lighthouse-keeping. They are not celebrities, nor reality stars famous for just being reality stars. They are people doing an honest day's work, which is strangely watchable television, whatever season it is.
In the winter, as we reach for a blanket on the sofa and close the curtains against the gales, we marvel at them getting up before the dawn, striving in the biting cold and under grey skies. And in the summer, as we try to push out of our minds the Monday morning commute, we envy their sunny, green, outdoor life.
The concept of "Horlicks television" – the sort of mind-soothing escapist Sunday evening programming that makes us forget about work for a few hours longer – has been around for years, but the BBC is now into a proper hot malted-drink groove. The Corporation's secret, perhaps, is knowing more about the viewers than we know about ourselves.
If you did not know Countryfile existed but were told of the concept, you might be turned off. But the BBC understands what we need rather than what we necessarily want. Some 82 per cent of the UK's population lives in urban areas. Even if many of us would never move out of our city or town, that's an awful lot of people in need of an hour a week when we can pretend we are country folk.
I am not saying the BBC has a flawless commissioning record. The Voice UK, BBC1's current Saturday night big-budget offering, is suffering from falling audiences. Personally, I am finding it hard to forgive BBC2 for cancelling the Big Allotment Challenge after two series.
But at a time when it is under the most political pressure of its 94-year history – including being forced to scale back its online content, with recipes and "softer" features axed in favour of more hard news – we should celebrate the BBC for its entertainment as much as its public service broadcasting. It is all the more depressing, then, that the leading arts critic Waldemar Januszczak says the BBC is putting viewers off art by making programmes into a "kind of homework" rather than covering the subject in a popular, entertaining way. Januszczak says he hates that "art isn't really popular on television" and that people would rather see "frogs shagging in the Amazon than a great Raphael".
You could say that Januszczak, who has a new BBC4 series on the Renaissance, bears some responsibility here. Yet the BBC is where many of us access art, in its highest and lowest forms. It is difficult to compare programmes like his to David Attenborough's nature shows – particularly given the public's love of wildlife. The BBC's coverage of art is outstanding. Simon Schama's 2015 series Face of Britain, on the history of portraiture, was a creative triumph that struck a populist note. It also showed – whatever Januszczak says – that great programming doesn't have to be about audience figures on the scale of Countryfile.
Join our new commenting forum
Join thought-provoking conversations, follow other Independent readers and see their replies