Margaret Thatcher and Germaine Greer deserve to be on the Woman's Hour Power List far more than a fictional character does
Thatcher's death was celebrated with street parties, and today's special snowflake culture is doing its best to kill off Germaine Greer. It has been galling to see Greer treated as persona non grata after all of her feminist work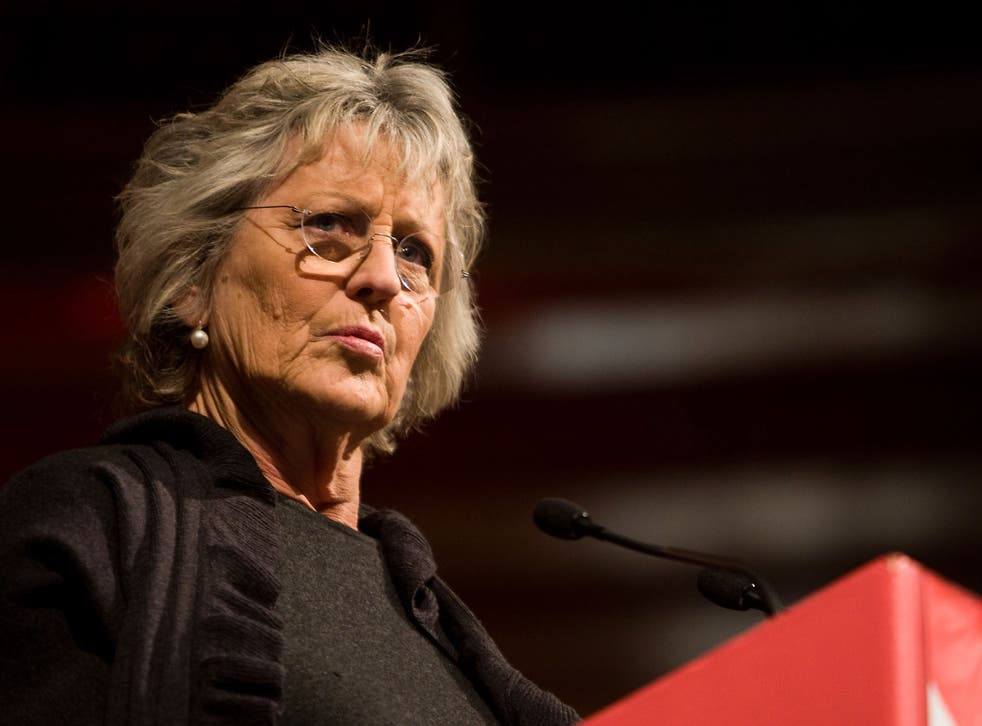 This morning, Woman's Hour announced the names of the seven women on their Power List, to mark the seven decades of the programme, since it was first broadcast in 1946.
According to presenter Jenni Murray, the women were chosen for the impact they've made on the lives of other women during the last 70 years and, for the first time, the judges were allowed to consider women who are no longer alive.
Emma Barnett, who is the chair of this year's judging panel, said she thought the list would "polarise, educate and hopefully inspire".
It's certainly done that.
Heading the list is Margaret Thatcher, who is joined by Germaine Greer and Beyoncé, as well as Barbara Castle, who introduced the Equal Pay Act, Helen Brook, who made it possible for unmarried women to access contraception, Jayaben Desai, who campaigned against low pay and poor conditions for female workers, and the fictional character Bridget Jones.
Madonna gives powerful speech on being a woman in the music industry at Billboard awards
Judging by the reaction on Twitter, some people are slightly unhappy about a few of the inclusions. The tweet, "Fuck Germaine Greer, and Thatcher" seems to be fairly representative of the general feeling.
To be honest, instead of bumping Thatcher and Greer, I'd rather sack off Beyoncé and Bridget Jones. I'm not sure what Beyoncé has done, apart from being a popstar. Dancing about with the word "feminist" behind her in big letters, doesn't really do much on a practical level now, does it?
As for the inclusion of Bridget Jones: this is like the UK equivalent of appointing Wonder Woman as a UN Ambassador. She's a fictional character. Were there really no more than six women, alive or dead, who've been inspirational, pioneering or made an impact of some sort, in the last seven decades? And what about Helen Fielding, the creator of Bridget?
Even if Jones were a real person, I'd struggle to see how she merits making the list. As Jane Merrick says, "Bridget Jones, a fictional character who portrayed single women as needy, marriage-obsessed and preoccupied with their weight, is a dubious person to keep such powerful and enduring company."
Forbes top 20 most powerful women in the world

Show all 20
But, and I feel I may make few friends with this statement: I am thrilled about the inclusion of Margaret Thatcher and Germaine Greer. I have immense respect for both women, neither of whom get the recognition they deserve.
Greer was a unanimous choice amongst the judges, and her first book, The Female Eunuch, was described in this way on the programme this morning: "It was all about women's liberation, women's rights, equality – none of which existed in the 1970s. You have to remind yourself, we didn't have the right to have a mortgage – you had to fight for those basic rights that we absolutely take for granted."
It was in the Seventies – at a time when the majority of working women were secretaries – that Margaret Thatcher came into power. Political persuasions aside, I'm dumbfounded that anyone can fail to appreciate how monumental it was for a woman to bag the ultimate position of authority, at a time when the attitude towards women was pretty much, "put your knickers on and make me a cup of tea".
Speaking on Woman's Hour this morning, Justine Greening, Secretary of State for Education and Minister for Women and Equalities, said of Thatcher: "She was a remarkable woman who got to the very top in our country at a time when there were a lot fewer women around … I found it incredibly inspirational to see a woman running our country, and especially one who came from what seemed to be a very normal background."
Thatcher didn't go to Eton, Harrow or Westminster, as the majority of our prime ministers have – she went to her local grammar. So her election, without any backup in the form of the old boy network, makes her achievement even more inspirational.
As a child, you have no idea about policies, you simply know the prime minister is a woman – and so that seems like a feasible thing for you to do. You think that you can do anything.
Thatcher's death was celebrated with street parties, and today's special snowflake culture is doing its best to kill off Greer. Cardiff University Students' Union tried to stop her from speaking at the university and she's been vilified in the press for views on transgender people. Greer has spent decades railing against the stigma, ignorance of, and disregard for female bodies. She wrote in The Female Eunuch: "The poor old womb must gush blood or drop out before anybody takes its condition seriously." It has been galling to see Greer treated as persona non grata after all of her feminist work.
Explaining what she hoped the list would achieve, Emma Barnett said, "I would like it to be something that educates people around some of the women we're maybe already starting to forget."
Thatcher and Greer had all but been thrown on the bonfire, and so I'd like to thank Woman's Hour for reminding us of their value.
Join our new commenting forum
Join thought-provoking conversations, follow other Independent readers and see their replies