Coldplay and Beyonce have successfully shown us all how not to portray India in a music video
Beyonce wearing a 'mattha-patti' on her face is like you putting on a tie seven inches higher than it should be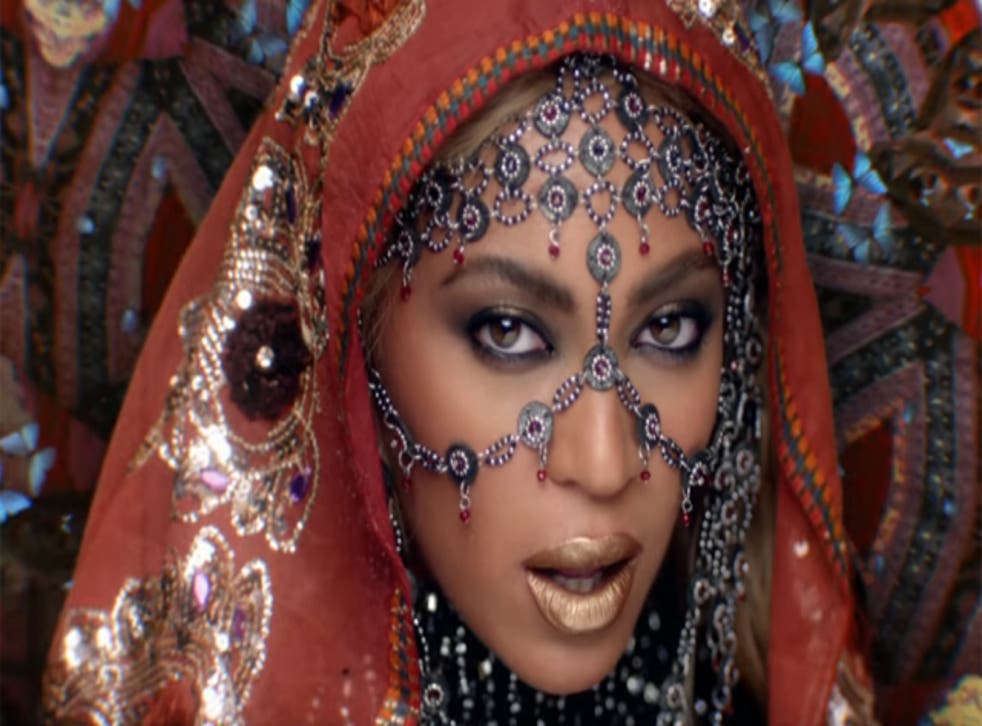 We Indians are generally of blitheful disposition. A bit mawkish and effusive too at times, you might say. But matters of culture, cricket and colour can push us towards the choleric. Ask Coldplay how they got our goat last week, with their latest ballad shot in India. Since its release four days ago, the music video for Hymn for the Weekend has clocked over 20 millions views. Very likely half of them are from our compatriots, who are riled by what you might call a textbook example of cultural appropriation.
As an Indian, and one among Coldplay's allegiant fanbase, I suddenly find myself dually duty-bound to assume the office of representative of their 'dissed-base', and illustrate why portrayal of our land goes awfully wrong almost every time. Any directors planning an India-themed shoot in foreseeable future, please drop that DVD of Slumdog Millionaire and take note.
First, Coldplay's video is a bit too visually and aurally hypnotic. Annoyingly, there's ocular pleasure in every frame: saffron-robed sadhus; peacocks; rhapsodic slum children playing Holi. Director Ben Mor clearly fell for the same short-order recipe as mastered by Danny Boyle. The colour saturation and kaleidoscopic array he has conjured is no doubt stunning, but not without its glaring, sometimes comical, flaws.
No, our cabs are definitely not painted on the inside like Roman frescos in watercolours. That's usually reserved for auto-rickshaws and interstate trucks. And did we see a boy Shiva who seemed to have fallen in a bucket of blue paint? Now, tell me if anyone has ever seen an Indian video of London showing a white boy dressed as Jesus sitting on the steps of his house all by himself? Even at Christmas or Easter?
The whole thing leaves me wondering why everyone from Iggy Azalea to Chris Martin wants to play Holi when in India. Why not Rakshabandhan or Mahavir Jayanti? Now that's something we would love to watch them celebrate - after they have actually learned something about our culture and figured out what exactly they are, of course.
But really our beef (a dangerous word to use in India) is with Coldplay's 'browned-up' Indian Rani, Beyonce. First of all, who wears a mattha-patti – literally meaning a forehead-chain jewel - on their face? Seriously, who? Imagine wearing your tie seven inches higher than where it should be. Will it look farcical, fatuous or both? Frankly, looking at that mattha-patti we can't decide either. But it looks like Beyonce's stylist and makeup artist finally had the opportunity for a quick (probably inadvertent) revenge.
Beyonce crowned top-earner
Her Indian avatar not only looks forcibly forged, but also labours to fit into its fictitious cinematic role. With her blonde mane and indistinguishable sartorialism, Beyonce by no stretch of imagination succeeds to endear herself as an Indian Rani. The tired Twitter argument that she was roped in just to play a character alongside Martin and did as was bidden conveniently overlooks her enormous influence in the industry.
Nor does she merit the defence laid in the argument over appropriation between people of colour, particular those from Africa and South Asia. Beyonce isn't a dirac-wearing East African; although a woman of colour, she appears in this video as an embodiment of the West's Orientalist culture.
India is more than this psychedelic panoply that Mor, and other directors before him, have put together in slow motion. Besides, it's getting boring for us now to see the same snakes and sadhus. The nation is fast becoming one of the world's most important economic powers. Just two years back we sent a mission to Mars. Why not make videos showcasing our modern prowess instead? That's what us Indians want to see. And kickass ideas for such a creative projects are out there – they just need some taking seriously.
Register for free to continue reading
Registration is a free and easy way to support our truly independent journalism
By registering, you will also enjoy limited access to Premium articles, exclusive newsletters, commenting, and virtual events with our leading journalists
Already have an account? sign in
Register for free to continue reading
Registration is a free and easy way to support our truly independent journalism
By registering, you will also enjoy limited access to Premium articles, exclusive newsletters, commenting, and virtual events with our leading journalists
Already have an account? sign in
Join our new commenting forum
Join thought-provoking conversations, follow other Independent readers and see their replies