No Billie Piper, women on screen don't need the freedom to be 'hysterical'
Female characters deserve more than two-dimensionality or a pretty face. But because of this, we need to exercise caution in the language we use to describe independent women in film and TV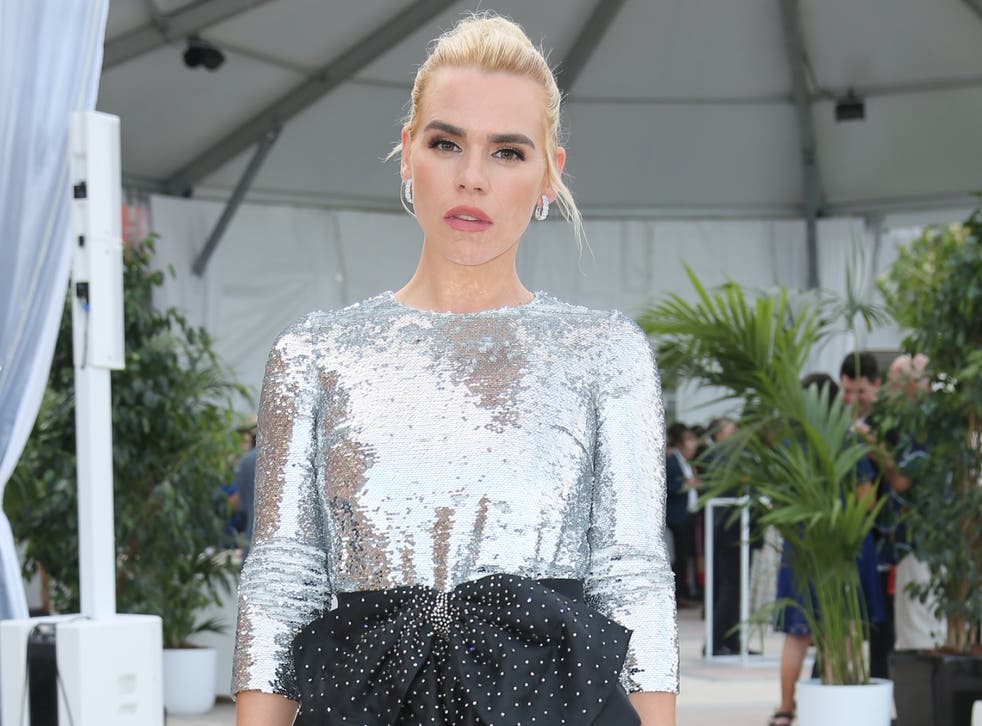 Actress Billie Piper has spoken out about the representation of women on television in light of new Sky Atlantic series I Hate Suzie, in which she plays her own fictionalised alter-ego. But her understanding of what makes female characters free to be themselves on screen is limited, demonstrating a wider systemic problem with the language used to discuss women in contemporary media and society.
In an interview with Radio Times, Piper called her character Suzie "quite often monstrous and hysterical and tightly wound. But that's in all of us." She details her anger at watching female characters who are not permitted this supposed freedom of expression.
Piper has a point, of course. Female characters deserve more than two-dimensionality or a pretty face. And in the current climate, with shows like Fleabag and I May Destroy You top of everyone's watch list, they are indeed receiving said attention. Figures in these dramas are witty and low in turns, have strengths and vulnerabilities – ones that stem often but not exclusively from the state of womanhood. Further, as pointed out by I Hate Suzie writer Lucy Prebble, these expansive female figures are superintended by talented female writers, who are enjoying increasing freedom and respect in the industry.
Precisely because of all this, we need to exercise caution in the language we use to describe independent women on screen – especially in an era that has just lived through the #MeToo movement. "Hysteria" derives from the word 'hystera', the ancient Greek for womb, reflecting the assumption of the time that the condition was one specific to women. The notion of women as hysterical, then, was not liberating from the outset. Instead, it cemented and cements women in a particular, hyper-feminised identity.
Years later, in the 19th century, society was still on the same tack. Take Charlotte Perkins Gilman's 1892 short story The Yellow Wallpaper. Its female narrator has a passion for writing, but her physician husband "hates to have [her] write a word". He diagnoses her with a "nervous condition" and "excited fantasies", prescribing bed rest and abstinence from her vocation.
The result, ironically, is the narrator's development of real mental illness symptoms; hysteria becomes a watchword for an external writing of the female body. Jane Eyre, though written by a female author, also fails to unpick problematic notions of madness in women through its animalistic characterisation of "madwoman in the attic" Bertha Mason.
At the start of the 20th century, psychoanalyst Sigmund Freud was still diagnosing women with a classic case of hysteria. Accordingly, until the 1970s, the verdict of hysteria as a listed medical illness was a way for patriarchal society to check unorthodox women. Only when it was taken off the medical register as a clinical disorder did the term start to be re-appropriated by second-wave feminists for the positive. But used without nuance, it still has potential to damage perceptions of the women on our screens who are not entirely strait-laced – those women so respected by actresses like Piper.
"Monstrous" is little better, given its suggestion that women are threatening and somehow non-human. In a binary language that attempts to categorise complex characters into camps of "hysterical" (essentially feminine) or "monstrous" (a far cry from typical notions of femininity), there is little to no room for nuance. Rather than liberating female characters, a lexis like this posits them as inherently weak, or else out of control, straying from their supposed biological destiny.
Phoebe Waller-Bridge admits fear of being a 'bad feminist'
Recognising the problems with such terms is particularly important today, when both talented female writers and complex female characters are working their way to the cultural surface. Such an admission also bears weight now that women are finding a language to express the near-unspeakable damage of sexual assault.
We need to find a language to describe women on screen that does not fall back on the same, time-old clichés. As for what this language looks like, for a start we can refer to Phoebe Waller-Bridge's analysis of her own character in Fleabag: "...she's constantly got this red lipstick on, her hair's perfect, she looks pristine and clean. The fleabagginess of her is her subtext." Waller-Bridge indicates how her character moves beyond existing feminine stereotypes, without having recourse to problematic language.
We, too, should neutralise our discourse so that it does not already contain particular gendered stereotypes, also a necessity in other areas of life – from gender-neutral pronouns for those who choose them to the need for non-binary toilets. This may not be easy, but understanding why the loaded terms that flood our contemporary discourse are harmful is a positive start.
Join our new commenting forum
Join thought-provoking conversations, follow other Independent readers and see their replies