The Independent's journalism is supported by our readers. When you purchase through links on our site, we may earn commission.
I was diagnosed with bipolar at 32 and feel robbed of my twenties
I live with an undesirable adversary, but after years of suffering I now have the correct terminology and a renewed sense of control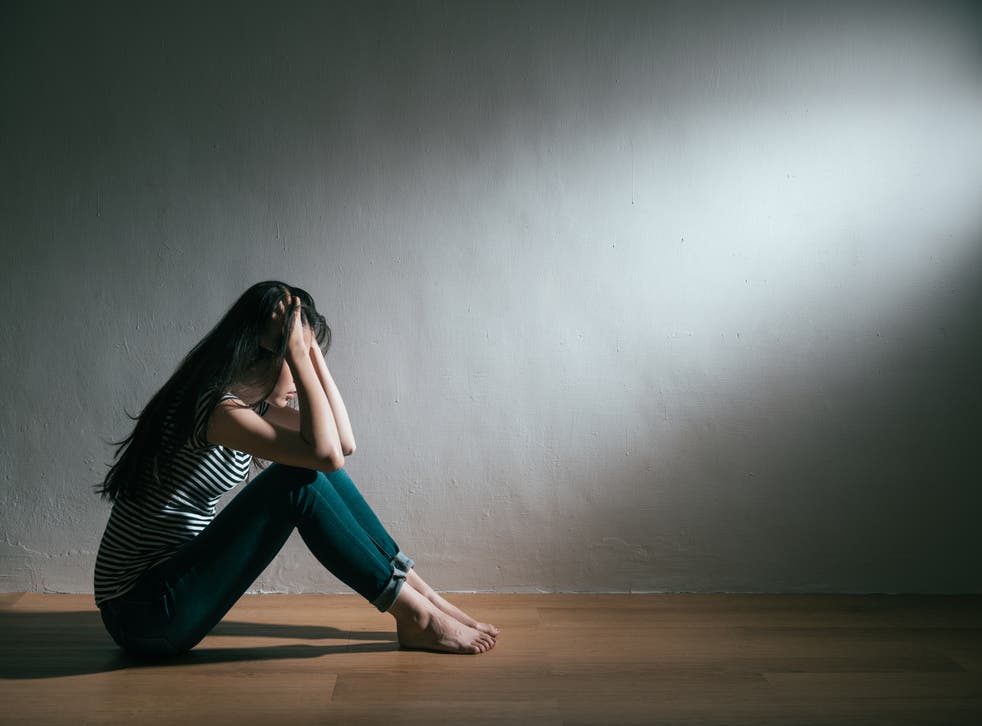 Leer en Español
I was 32 by the time I was diagnosed with bipolar II – a disorder generally categorised by mood states so extreme that they are detrimental to a person's quality of life. I was 17 when my father died, 20 when I experienced my first episode of what I now know was hypomania and 29 when I was hospitalised for overdosing on Propranolol (a beta blocker often prescribed for anxiety).
I don't mean this to sound like a diary of my trauma, but merely to highlight the kind of timeline common with the illness. Research has shown that it can take around nine years from when symptoms initially present to correct diagnosis, and misdiagnosis can occur three and a half times, on average. The disorder is also more common in women and can stem from suffering emotional distress as a child, such as the loss of a parent.
These stats ring true for me. Not long after Dad died, I moved out of our family home into halls of residence at a university in a neighbouring county. I quickly became uncomfortable in my own skin, all of the time. I felt stupid and rudderless. I would lock myself inside my tiny room most evenings, sob and listen to my floor-mates get on with their lives on the other side of the door.
Instead of attending lectures or attempting to cultivate the social life I ached for, I would fold myself beneath an unwashed IKEA bedspread and watch Gilmore Girls for hours at a time, without breaking for meals. My only relief was spending large portions of my student loan in one hit. I bought stacks of CDs, designer makeup, imported fashion magazines and everything Topshop. But eventually, this dopamine release was replaced by a deep financial anxiety. It wasn't supposed to be like this.
I eventually dragged myself to see the campus GP and gave him the polite teenage girl version of what had been happening with me over the last nine months. Without missing a beat, he announced I had "mild depression" and thrust a prescription for Prozac into my clammy palm. It was a casual transaction, like the way one might receive a lollipop for being brave at the dentist. 
I began a decade of selective serotonin reuptake inhibitors, contraceptive pills alleged to alleviate depression, and maddening NHS red tape. I left university (and supposedly my grief) behind and moved to London to manifest the cosmopolitan life of a hip, twenty-something creative. I imagined these years would be supper clubs in Dalston, gigs on weeknights with mates and work events at members-only clubs in Soho with a close-knit coterie of media industry pals. Instead, it was fast food and cancelled plans, alienating temp jobs and bi-yearly visits from paramedics, as I would routinely hurt myself. 
Read more:
The sense of despair was overwhelming and there was no tangible pattern for the brief periods of euphoria I experienced. I didn't know what to make of it all and it appeared that nobody in the medical profession did either. It seemed like every Doctor I saw, after things got really bad, would hesitate to put a label on anything and decide that the best recourse was to throw different treatments at the wall to see what stuck. Nothing ever did, not for any prolonged period of time anyway, and I felt like a test subject for an experiment I hadn't consented to.
With the majority of my twenties a write-off in the rearview mirror, I continued to wait for life to begin. For the uninvited black cloud that frequently showed up and turned me into someone I didn't recognise to dissipate. For somebody to pinpoint why I was unable to feel joy or function day-to-day without incident or feeling emotionally devastated. For a formal explanation that I could regurgitate to my small support circle of loved ones. 
After the harrowing overdose and so many disappointing dead-ends, with underfunded and understaffed NHS mental health service, I was enormously privileged that my family was in a position to be able to fund a private psychiatrist consultation. It's not an overstatement to say that their diagnosis, following two days of evaluation, was miraculous and life-changing. 
Of course, bipolar is still an undesirable adversary. Bipolar isn't impressed with my writing career. Bipolar is unbothered by the beauty of the Hertfordshire countryside where I now live. Bipolar isn't respectful of social etiquette and will show itself when I'm at a tourist bar in Paris pounding happy hour cocktails with my oldest friends or having breakfast on a quiet Sunday at my Grandmother's house. Bipolar tries its hardest to trick me into believing that oscillating between intense emotion and numbing greyness is the only way I am able to exist, but won't hesitate to hiss reminders in my ear that the alternative, but equally permanent option is always there. 
But the thing is, now I understand it and can approach it from an intellectual level. Sometimes, I am even able to recognise its signs before an episode. Now, everything I have been through makes sense because I have the correct terminology and therefore a renewed sense of control.
The overspending and the hyper-verbal moments where I sound like I'm in a 1940s screwball comedy can be managed. Correct medication can elevate my low lows enough to complete tasks, communicate better and practice structured self-care. I am not afraid to claim my mental illness label and feel safer within its parameters. Bipolar disorder is not all that I am, but knowing it is part of me is making my thirties so much better than what came before.
If you have been affected by this article, you can contact the following organisations for support:
Register for free to continue reading
Registration is a free and easy way to support our truly independent journalism
By registering, you will also enjoy limited access to Premium articles, exclusive newsletters, commenting, and virtual events with our leading journalists
Already have an account? sign in
Register for free to continue reading
Registration is a free and easy way to support our truly independent journalism
By registering, you will also enjoy limited access to Premium articles, exclusive newsletters, commenting, and virtual events with our leading journalists
Already have an account? sign in
Join our new commenting forum
Join thought-provoking conversations, follow other Independent readers and see their replies