Our whole country paid the price for Boris Johnson's ambition – and now he's got the justice he deserves
Michael Gove's devastating put-down will haunt Boris forever – and it will be replayed should he ever dare to run for the Tory leadership in future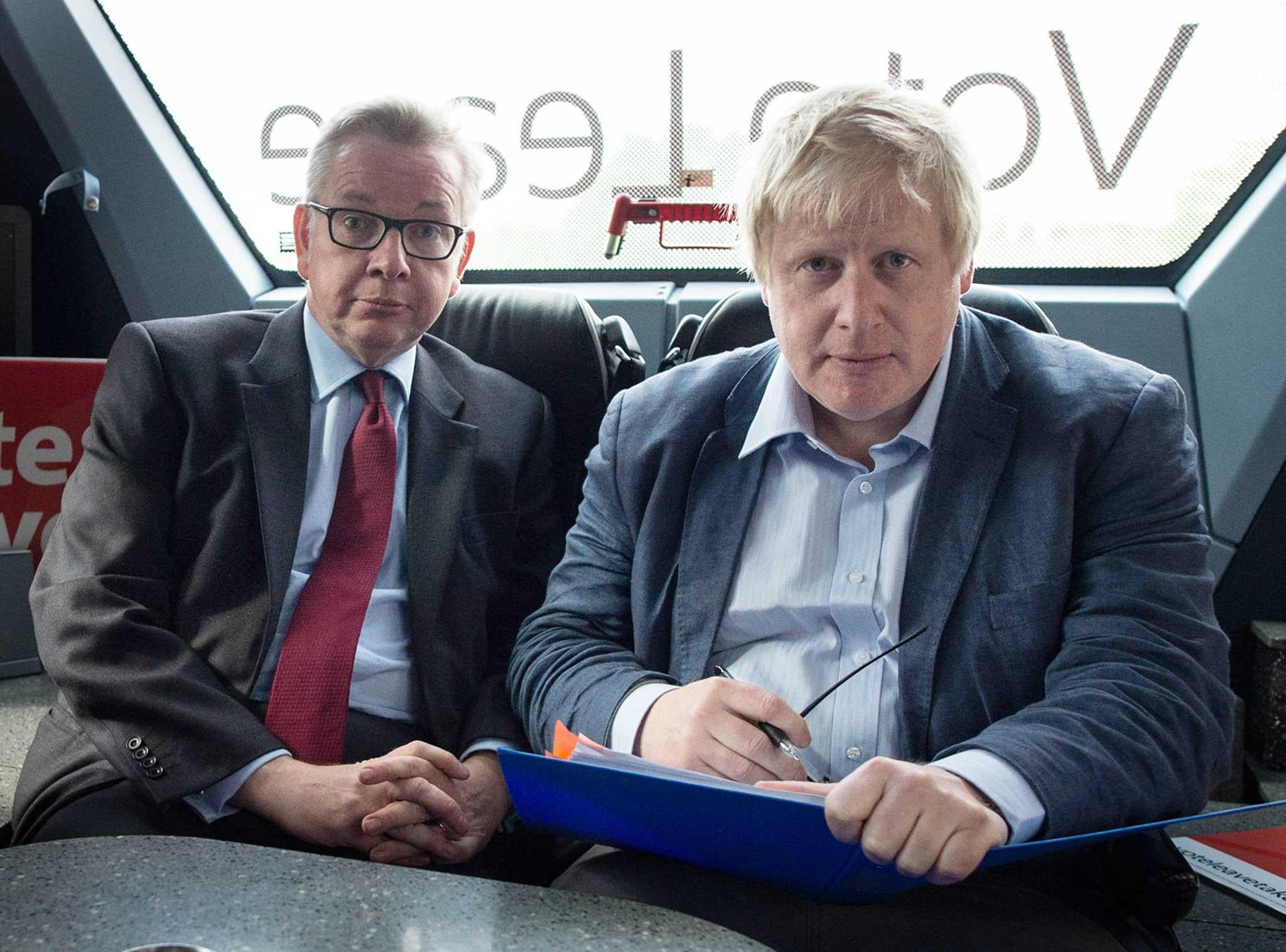 What a difference a day makes. As Boris Johnson prepared on Wednesday to launch his campaign to become Conservative leader, his team was confident that he would defeat Theresa May in the run-off among the party's 125,000 members after Tory MPs chose a shortlist of two.
Johnson acolytes were totally convinced that he had made the right call by heading the campaign for a Brexit vote. "It's win/win," they said.
Win the referendum, and he was a hero in the eyes of Tory members, a majority of whom wanted to leave the EU. Lose the referendum, then Boris would still be a brave gladiator in the members' eyes and a front-runner to succeed David Cameron when he stood down before the 2020 general election.
What Johnson's supporters totally underestimated was the "Get Boris" campaign that has been running below the radar at Westminster this week. Although Michael Gove and Boris bonded when they headed the Vote Leave campaign, there have always been doubts about whether the former London Mayor is fit to be prime minister. There was a big wobble after Boris wrote an article in Monday's Daily Telegraph in which he appeared to argue that Britain keeping access to the European single market should take priority over curbing the free movement of people. Remarkably, he suggested that control of our democracy rather than immigration was the number one issue for people who voted Leave.
The article set alarm bells ringing among fellow Leave campaigners – Gove included. The suspicion was that Boris might want a "soft Brexit" that involved accepting EU free movement rules. The doubters feared a public backlash against such backsliding.
The favourites in the Tory leadership race
Show all 5
Boris believed that Gove would be his leadership campaign manager. Instead, the Justice Secretary stabbed his fellow Leave leader in the front, just two hours before Boris was due to launch his leadership bid. "I have come, reluctantly, to the conclusion that Boris cannot provide the leadership or build the team for the task ahead," Gove said in a totally unexpected statement announcing that he was putting himself forward for the leadership.
That devastating put-down will haunt Boris forever – and will be replayed should he ever dare to run for the Tory leadership in future.
I have asked Gove about his own leadership ambitions on several occasions. For what it's worth, I believe he really meant it when he told me he did not have what it takes to be prime minister, and didn't want to be PM. For once in politics, circumstances genuinely have changed.
The likelihood now is that the run-off will now be between Gove, a Leaver, and his long-standing Cabinet enemy Theresa May, a reluctant Remainer, who had an impressive campaign launch today.
The maxim that the front-runner never wins the Tory leadership race still stands; remarkably, the favourite hasn't won since the 1950s. Boris made a huge miscalculation: by heading the Leave campaign, he drew a target on his own back. Incredibly, his enemies have scored a quick and unexpected bullseye instead of overtaking him in the leadership race.
Tory leadership race underway
In killing Boris's bid, the Justice Secretary has delivered the justice that Boris deserved. Johnson's personal ambition got the better of him. He used to tell friends that he wanted to not just run Britain but "the world"; he was only half-joking.
But what a price the whole country has paid for that ambition; our EU membership has probably been sacrificed for it. The Leave camp would probably not have won without Boris as their front man.
"I am not an Outer," he told some fellow Tory MPs shortly before coming out for Brexit. Many Tories – David Cameron included – are convinced it was a cold, calculated career decision. That he didn't really believe in Brexit, he just believed in Boris. Now, incredibly, Boris has walked away from the scene of his unforgivable crime and left others to clear up the mess.
Join our commenting forum
Join thought-provoking conversations, follow other Independent readers and see their replies