We've entered the 'high banter' period of Brexit, as proved by the Government's new industrial strategy
What this country needs is not so much an industrial strategy as a coping one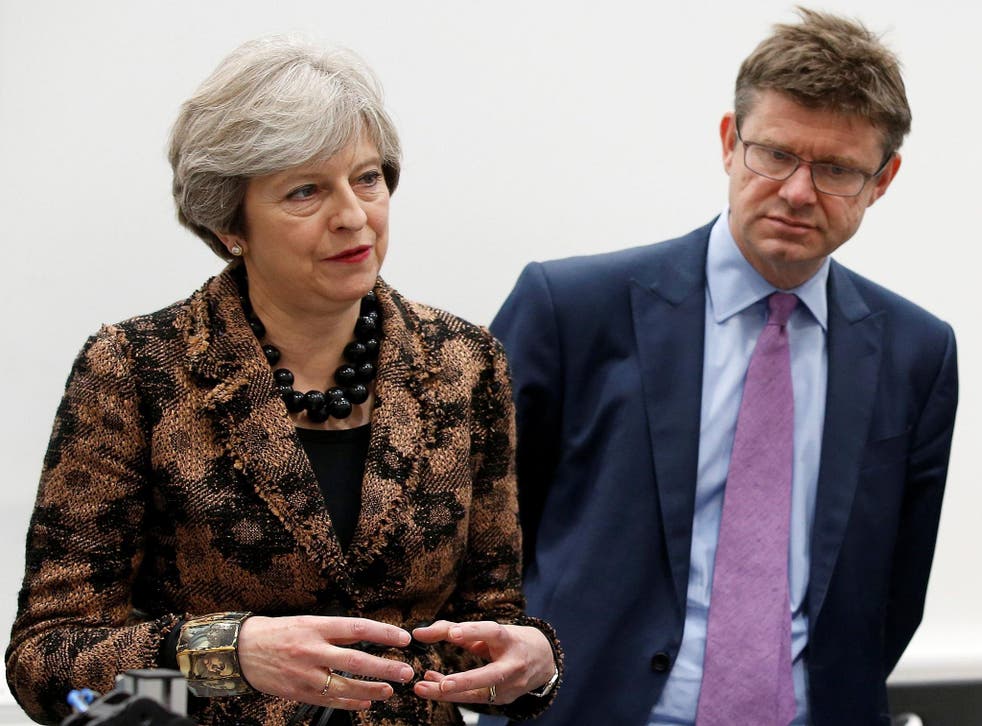 In the style of Keith Moon offering interior design tips to would-be hoteliers, the Government has published its plan for the post-Brexit economy, and it has not disappointed.
Theresa May has again lifted the lid on her fabled "industrial strategy", once received as a wise idea by a credible and popular Prime Minister – 17 months and several lifetimes ago. Harsh judges may have pointed out at the time that other comparable countries to the UK had already had one for years, and had not required, say, exiting the European Union to produce it, but that's by the by.
An industrial strategy might seem a confusing notion, but careful planning of a country's business strategy, instead of leaving everything up to free markets, should in the 21st century yield distinct advantages.
For example, if a government has a big announcement to make about its industrial strategy that it wishes people to notice, it is able to plan in advance so as not to make that announcement in perfect synchronicity with news of a royal engagement.
It can also plan to send out the Business Secretary Greg Clark on the morning TV shows to talk about it. Though what it evidently cannot do is prevent him getting bogged down in refusing to tell Piers Morgan whether or not his own name is Greg Clark.
It falls to me then, to deliver the key messages, and they are thus. Britain's industrial strategy will focus on "five core areas" and these are: "ideas, people, infrastructure, business environment and places."
To the uninitiated, this might seem a little like launching a Big Mac Meal strategy that focuses on the "three core areas" of Big Mac, fries and a soft drink.
Indeed you may be racking your brains to conceive not merely of any kind of business, but absolutely anything at all, real or imagined, dead or alive, that does not fall within the realm of ideas, people, infrastructure, business environment and places. You may be wondering whether what Greg Clark has launched is not an industrial strategy but in fact an Animal, Vegetable or Mineral reboot for the corporate-speak era.
But that, I'm afraid, would make you a cynic. Because the industrial strategy white paper comes at you simultaneously with news of not one, but two large pharmaceutical direct investments in the Global Britain™. A large German company, Merck, and an even larger American one, MSD, have both announced plans for big centres in the UK, more than £1bn of investment. Yes, this has all happened, as they say, #despiteBrexit, and that is to be welcomed.
No one of course, absolutely no one, is seriously suggesting it has happened because of Brexit, but these non-defeats are what passes for victory in the Take Back Control-era.
It is becoming clearer that this long window between the referendum and its consequences will come to be seen as the high banter era of Brexit. When we almost laughed at the mind-bending complexity of it all, of how it could never be done, and yet we pushed on trying to do it anyway, rather than do at least the less stressful thing and just wait for it all to go wrong.
Not many people come to share stories of the final moments on stricken aircraft, but I suspect that while some passengers stampede screaming up and down the aisles, others simply sit there, in calm resignation of their fate.
All weekend and again on Monday, arguments raged about the Irish border. If only there were a metaphor for seeking to resolve a hard border problem by driving at high speed into a brick wall.
Yet again, the EU does not believe "sufficient progress" has been made on the border issue. There are so many times, in such a limited timeframe, that "sufficient progress" cannot be made.
Only so many times, when one side of the table is determined to play rummy and the other whist, that one or the other can throw the cards in the air and storm off.
Why concern oneself with the intractability of the problem – of Dublin determined not to see a hard border return to Ireland, but the UK seeking a path of regulatory divergence that all but demands it (and that's before it came to be propped up by a small, weird Northern Irish party that is even more into hard Brexit than it is)? Just wait for it all to go wrong.
The American statistician Nate Silver, who was widely ridiculed last year for insisting Donald Trump still carried a chance of electoral victory, became famous for his methodological innovation of deciding on the probability of various outcomes then running simulations of them thousands of times.
Now I am no statistician, but chuck all the currently available information from the last 19 months on the likelihood of Brexit not going utterly, hideously wrong, the scale of the challenge, the amount of goodwill around, the calibre of the people involved, that sort of thing. Run the program 10,000 times, and see how many catastrophes you end up with.
A very large, round number, somewhere above 9,999, cannot be ruled out.
What the country needs, at this impossibly challenging time, is not so much an industrial strategy but a coping one.
Join our new commenting forum
Join thought-provoking conversations, follow other Independent readers and see their replies