How the Westminster sexual harassment scandal could stop Brexit
It's all a matter of timing, but the by-elections which could be forced by sleazy politicians standing down could end the dream of leaving the European Union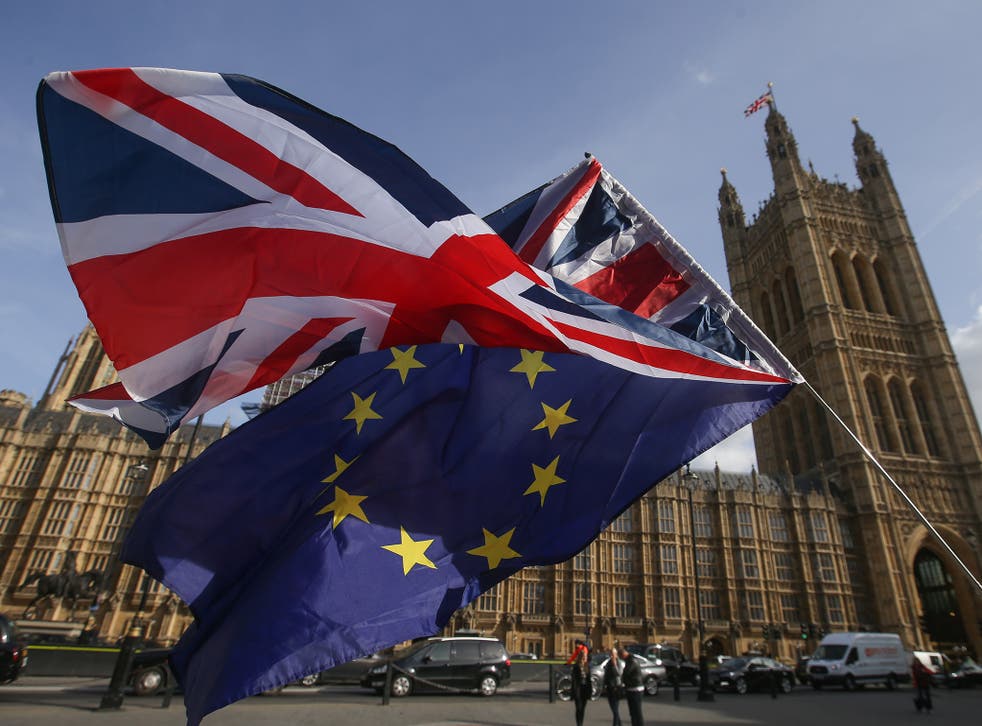 I know there are some desperate Remainers out there – and a fair few ex-Leavers – who are growing ever more terrified about the realities of Brexit. These people are vulnerable, and it would be highly irresponsible for anyone to offer them false hope. Even so, I do wonder whether, somehow, the welter of sleazy stories and allegations swirling around politics right now might not have some dramatic, and unexpected, repercussions. It may not be probable, let alone likely, but, as we have seen in recent years, the political game is an increasingly unpredictable one.
Remember two things. First, those by-elections are even more unpredictable than general elections, and often the political classes get them even more wrong than they do for the wider contests. Second, that it would only take a net loss of seven seats for the Conservatives to lose the theoretical working majority they have courtesy of their pact with the Democratic Unionist Party (because Theresa May infamously squandered her existing majority in her premature and unnecessary snap election in the spring).
Allow me, then, to introduce you to a new portmanteau word – they're so fashionable these days – that links the Westminster sex scandal and Brexit – "Sexit". Catchy, no?
The most obvious transmission mechanism from a grope in the back of a cab 15 years ago to Britain's political and economic future in the European Union depends on how many by-elections are caused by the scandals, which party is forced to hold them, and, obviously, who wins.
Julia Hartley-Brewer: If over 'KneeGate', Fallon's resignation is "ridiculous"
This is very hard to say, but opinion certainly seems to be growing hostile to the sex pests.
I noticed, for example, that in Theresa May's "thank you and goodnight" letter to Sir Michael Fallon she said: "You have combined these roles with diligent service to the public in two constituencies – first in Darlington, and then in Sevenoaks – and I know you will continue to represent your constituents in that manner."
Did you catch that last bit? Decoded, that means, we don't want a by-election, thanks, even in a nominally safe Tory seat.
I concede immediately that by-elections are not easy to "force". There is a procedure under the Recall of MPs Act 2015 whereby the Speaker can initiate a process when an MP receives a custodial sentence and is suspended from the Commons by order of the Commons Committee on Standards, or has been fiddling their expenses (of course). All the constituents then receive a ballot asking if they want a recall, ie, a by-election.
If 10 per cent of the voters say they do – not a high threshold perhaps – then the by-election is "on". There remains the option for the Commons simply to vote to expel an MP, and force a by-election – used only three times in the last century, and last in 1954. So, yes, unlikely.
Still, John Bercow seems to take all this sleazy stuff very seriously, so you never know. You might even find one or two quitting because of the sheer scale of embarrassment, dishonour and public disgrace; then again, they have their parliamentary salary and pension to think of.
When MPs wrestle with their consciences, they usually win and their consciences usually lose the tussle. Even if they're thrown out of the party they can stagger on as "independent" members, friendless but not in poverty.
Brexit: the deciders

Show all 8
Again, it is unknowable what may happen as we stagger towards Christmas, a good time for a bored nation to enjoy a political scandal. Thus the likes of Fallon may find his position so untenable that he, or others, might have to go, so egregious and heinous are their sins, or are perceived to be.
What about the other parties, though? Agreed, they have equal challenges, with equally unpredictable results. If Jared O'Mara is forced out in Sheffield Hallam – and Labour are trying to take the higher moral ground here – then who'd win that by-election, in a Labour/Lib Dem marginal?
Would the Liberal Democrats make a comeback? Could Nick Clegg be persuaded to stand again? Where would a weak Tory vote break in such an unusual two-party squeeze?
Looking again at Sevenoaks, is that a seat where all those commuters and those who rely on them are suddenly awakening to the loss of jobs in the City when Brexit happens? Are they fed up with the weak and unruly Tories? How sore are they about Sir Michael's idiosyncratic ways? Does anyone remember Orpington 1962, down the road where the Liberals kicked a weak and divided Tory party out of a safe seat? Well, some might.
In every parliament there are by-elections, and almost every year. For pub quiz aficionados I should mention that 1998 was only year in the 20th century when there were no by-elections. Natural wastage – death and illness – tends to happen in any case and erode a government's working majority to the point of collapse. It happened over the 1974-1979 and the 1992-1997 parliaments, for example.
The second way in which the Government could topple is the position of the Prime Minister herself. The question has to be asked: what did she know, and when? Either way, the PM herself is exposed to ridicule, or worse.
How Brexit affected Britain's favourite foods from Weetabix to Marmite

Show all 8
If Theresa May did know about these various allegations, and did nothing, then she is culpable, and a hypocrite. If she did not know, then she doesn't know what is going on even in her own administration. Thus she is asking us to believe that she doesn't hear much gossip.
She denies, for example, that she was given "ins and outs" briefings by her colleague the Chief Whip (and now Defence Secretary) Gavin Williamson. Nor does she seem to have picked up much other intelligence about the men and women she was appointing to high office – including the Secretary of State for Defence, traditionally a post where you'd want someone immune to blackmail or any other kinds of pressure or distraction.
Even I'd heard rumours about some of these names long ago. Theresa May has been in Parliament since 1992, was Tory chair in the William Hague years ("nasty party"), and was knocking around the party for even longer. It's hard to believe she wasn't exposed to the tittle tattle.
It is not quite the Profumo Affair, the latest round of sex crimes, but aspects of that historic episode echo down the years. When Jack Profumo, the Minister of War, was forced to quit from Government and the Commons over an affair with a "call girl" (to give the job the quaint name used at the time) and lying to Parliament, the Prime Minister of the day, Harold Macmillan remarked that, "I do not live among young people much myself" – which made him sound dreadfully out of touch with the "modern" world of 1963, and the shenanigans his own younger colleagues were indulging in.
(As it happens, Macmillan himself was personally hurt by a scandal of his own – his wife Dorothy's long-term affair with the rascal Bob Boothby, a Tory MP and supposed friend of Macmillan. He fathered a daughter who Macmillan brought up as his own, and who died of alcoholism, aged 40. Which may put current events in perspective.)
If the May Government does collapse – and a tail-spinning economy may prove more of a factor than the sex scandals, but they cannot help that – then Brexit as we know it may well not happen. It is perhaps a matter of timing – that is, if the downfall comes before 2019 – and chance. It's always been true in politics, but never more so than now. One day you may be glad we ended up with a consensual Sexit.
Join our new commenting forum
Join thought-provoking conversations, follow other Independent readers and see their replies