The sad truth is Europe will be stronger without Britain – but we'll welcome you when you come crawling back
We have different visions of the future – but when you do eventually come round, we'll throw in some good extras to sweeten the deal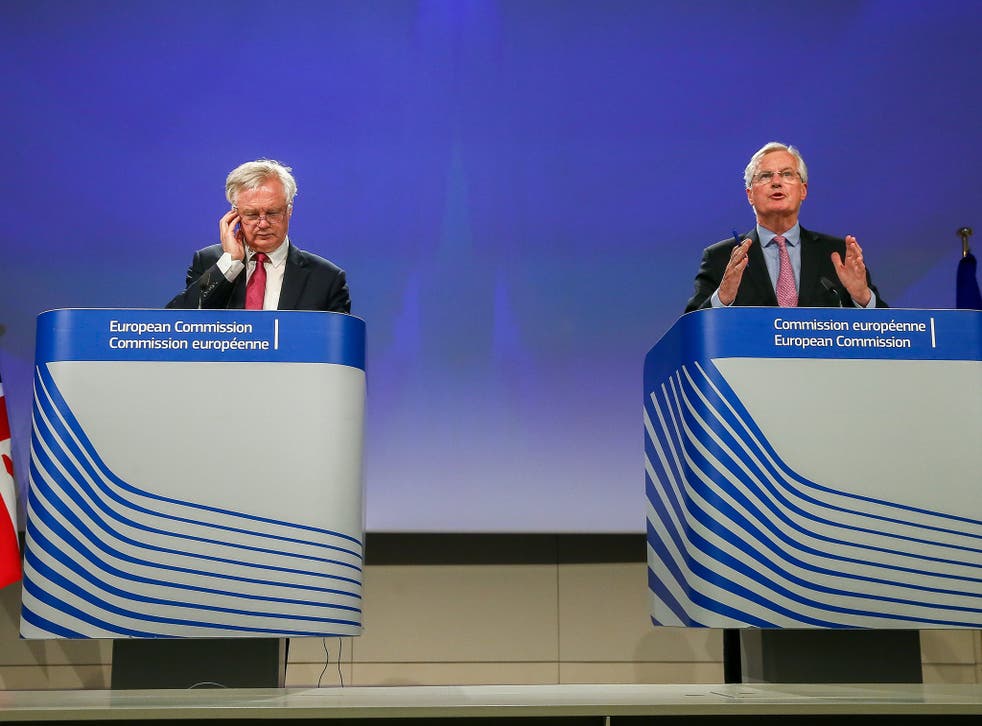 As strange, sad and illusory as it may sound, the European Union could well become stronger without the United Kingdom. Brexit is releasing the weakest link.
A Chatham House-Kantar opinion poll across nine continental countries – a sensible mix of new joiners and founding members – has just revealed this is by far and large what a majority of Europeans think: the UK has in all likelihood been an obstacle to proper unification and to the functioning of our complex supranational machinery.
"As we leave, free movement will not work as it has before, but we will still need an approach to mobility from the EU that acknowledges the value that EU workers bring to our economy," Neil Carberry, director for people and skills at the CBI business lobby, told the Financial Times.
On either side of the Channel, everyone is still in the dark as to how such an approach would look. The problem is that the UK is at risk of seeing the inflow of "middle immigrants" – people offering mid- to high-skills – drastically reduced.
Unwilling to be caught up in that mess, many EU citizens are jumping the gun and moving away. It's understandable. A post-Brexit EU immigration system could well be made up of a US ESTA-type visa-waiver programme for EU business travellers and tourists, and one or two-year fixed visas for 18 to 30-year-olds to satisfy the need for non-seasonal jobs in construction or care (under this visa, workers would be strictly time-limited and banned from bringing dependants). Scary stuff if you are used to taking free movement for granted.
Brexit will make Britain worse off, Bank of England chief Carney says
Meanwhile, it shouldn't come as a surprise to see that a Brexit brain drain is well under way. More than 1,300 academics from the EU have reportedly left British academia over the past year; and that's on top of all the other highly skilled EU citizens who have already left, are planning to leave or have changed their plans to move to the UK. These individuals would opt instead to remain where they are or leave for other European countries with tip-top universities and highly innovating enterprises like Germany, France, Holland and Sweden.
With a bit of luck, Britain's traditional openness could still endure Brexit, but the country won't be as open as in its recent and more distant past. Other countries will compete for "brains" and mercilessly exploit Brexit to their advantage (one example pops to mind: Milan is fighting tooth and nail to obtain the London-based EU drugs agency).
In 90 seconds: Philip Hammond on Brexit talks
After Brexit, Europe will have unburdened itself from unnecessary ballast and will be free to progress towards more integration, with many people on the Continent clearly happy about the prospect. In truth, the UK has been holding us back: we have very different views of the future.
But how wonderful it would be if, one day, a regenerated Britain that has worked through its cumbersome past were to join the union again. In that eventuality, the EU could do one great thing to sweeten the deal: during negotiations for Britain to return, they could offer the new seat of the ECB – The European Central Bank – to London. No ifs or buts. We all know which the real financial centre of Europe is, and our politics ought to reflect that. Britain, we look forward to working with you again.
Join our new commenting forum
Join thought-provoking conversations, follow other Independent readers and see their replies