An inquiry into abuse at Brook House detention centre is welcome – but it's the system itself that's the problem
The abuse I saw as a manager there does not spring up at random. It is endemic to a system that dehumanises the 25,000 people it locks up indefinitely each year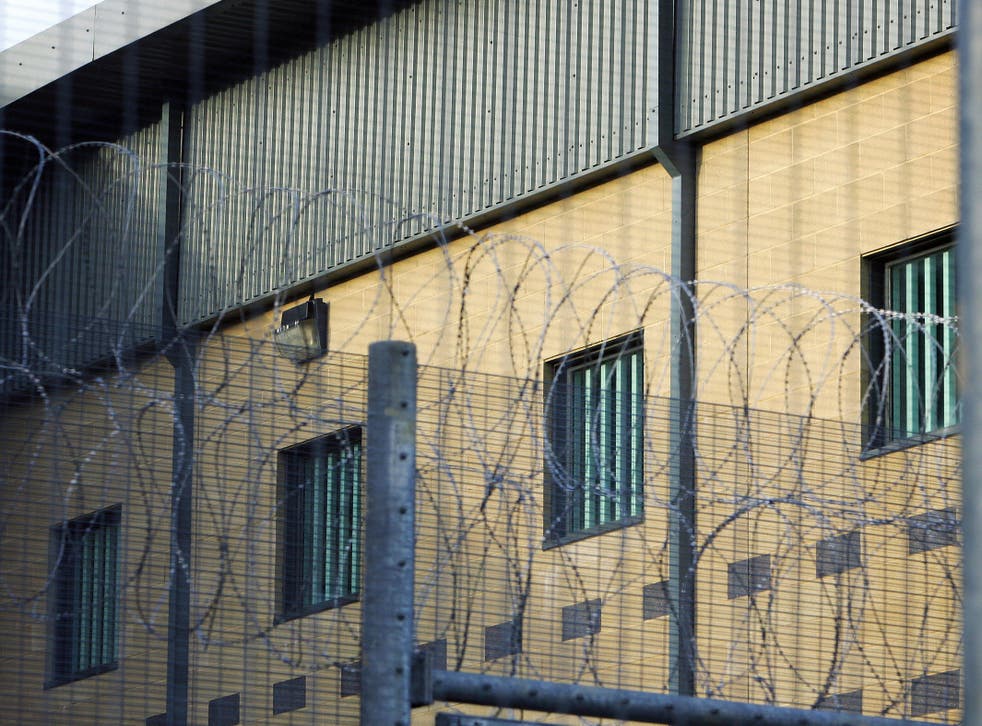 In 2017 brave undercover reporting by Callum Tulley and BBC's Panorama exposed the appalling abuse of people taking place at Brook House Detention Centre. As a former senior manager at the centre I took part in the film and spoke about the mistreatment I saw. As the High Court has now reminded us all, these detention centres are places where the erosion of the rule of law is particularly likely, and particularly dangerous.
The Panorama documentary showed staff assaulting and racially abusing those held in detention. Staff mocked people suffering with mental illnesses – and boasted about it to other staff. One member of staff is heard on camera saying, "If I killed a man, I wouldn't be bothered."
During my time at the centre I made multiple complaints about staff behaviour, all of which were ignored. What I learned during that time is that the problem is greater than any individual incident, and that firing a few staff members won't stop the exploitation that happened at Brook House being repeated time and again at other detention centres. Abuse like this doesn't spring up at random. It is the inevitable product of a system which dehumanises the 25,000 people it locks up without a time limit every year.
Since then, the Home Office has refused to learn the lessons from the horrors Panorama exposed. But in a crucial victory the High Court on Friday ruled that there must be a public inquiry into what happened. The judge stated that indefinite immigration "is diminishing and depersonalising enough, but it is unacceptably degrading and dehumanising where there is repeated and apparently casual abuse on the part of staff employed by the state". She held that a public inquiry is necessary to allow the survivors of the abuse to confront their abusers and restore some of the dignity that has been stripped from them.
This is a welcome judgment. But the fact the Home Office has resisted learning the lessons of the abuse should disturb us all. It ignored calls for an independent inquiry and did everything in its power to avoid scrutiny. As the judge said, the root causes of this systemic abuse have never been identified or addressed.
UK news in pictures

Show all 50
Some measure of oversight has been imposed on it by parliamentary reports from the Joint Committee on Human Rights and the Home Affairs Select Committee. They found the Home Office to have a "shockingly cavalier attitude in its approach to immigration detention", and the detention estate to be "slow, unfair and expensive to run". Sadly, the situation has not improved since the Panorama documentary was aired nearly two years ago.
Both parliamentary reports also called for the immediate introduction of a 28-day time limit on how long someone can be held in immigration detention – an immediate change which would be a first step towards reforming the system. The UK is the only country in Europe that locks people in detention with no time limit. No judge authorises their incarceration – the Home Office alone makes the call.
Support free-thinking journalism and attend Independent events
Campaigners have long demonstrated the catastrophic impact this has on mental health, intensified by inadequate healthcare and poor conditions. The fact this policy has been allowed to continue for so long in such clear violation of the right not to be detained without trial shames the UK's claim to be a leader on human rights.
The campaign for a 28-day time limit has widespread cross-party support from more than 80 MPs, who are all waiting for the chance to end indefinite detention in the UK for good. Politicians from most political parties have added their names to an amendment to the Immigration Bill that would put a 28-day time limit in law. But that bill is stuck in parliamentary deadlock. Friday's High Court judgement is a timely reminder that while the government works out who should be in charge, people continue to be locked up indefinitely.
Of course, the detention system is part of a wider raft of government policy that has created a culture where disrespect and exploitation are not only accepted, but flourish. The government's hostile environment policies have eroded the ties that bind communities together, turning public servants like teachers and nurses into border guards and encouraging colleagues to report other colleagues to immigration enforcement. This set of policies – which led to the Windrush scandal – has entrenched the idea that a person can be less than a person. Humanity defined by legality, or illegality, alone.
Detention is the cruellest manifestation of these inhuman policies. Until we have a time limit on immigration detention, we will get many more Brook Houses.
Nathan Ward was a senior manager at Brook House, with more than 15 years' experience working in and around custodial institutions
Register for free to continue reading
Registration is a free and easy way to support our truly independent journalism
By registering, you will also enjoy limited access to Premium articles, exclusive newsletters, commenting, and virtual events with our leading journalists
Already have an account? sign in
Join our new commenting forum
Join thought-provoking conversations, follow other Independent readers and see their replies