The Independent's journalism is supported by our readers. When you purchase through links on our site, we may earn commission.
Everyone was outraged when Donald Trump threatened to build that Mexican wall – now we're paying £2m for the same in Calais
This year, Liverpool offered to take 100 refugees – just one actually arrived. We need to realise that those seeking refuge in the UK are not desperate to come here; they are simply desperate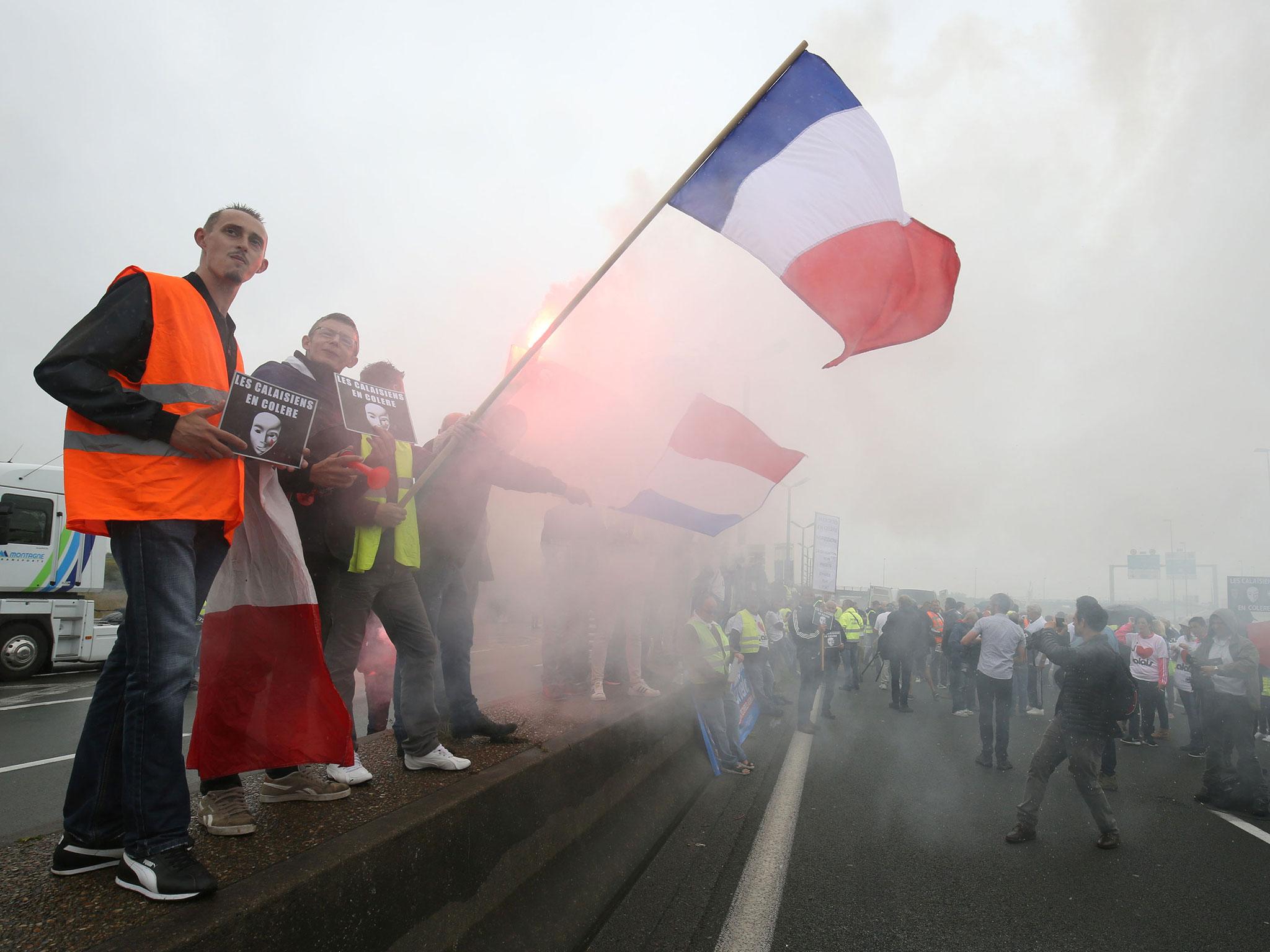 When Donald Trump said he would build a wall between the United States and Mexico, most of us recoiled. How had politics in the "land of the free" descended so low, so fast?
Trumpism has now landed in Britain. The Government has just announced plans for a 13ft tall, £2m concrete barrier in Calais, designed to keep migrants away. The immigration minister, Robert Goodwill, appeared to have been tuning in to Trump's speeches for inspiration when he said yesterday, "We are going to start building this big new wall very soon. We've done the fence, now we are doing a wall."
It seems that the building of the wall is largely symbolic. Not only has the Road Haulage Association criticised it as a bad use of taxpayers' money, but experts from refugee organisations have warned that building ever bigger physical barriers actually plays into the hands of people smugglers. The Government knows exactly what message they're sending out with this monstrosity – a country once known for its commitment to helping people escape harm is using half a mile of concrete to signal that we're pulling up the drawbridge.
If ministers were serious about addressing the situation in Calais, rather than focusing on putting up barriers and tearing down cafes, they would act to a give people safe, legal access to the UK – particularly people living in the camps who have the right to be reunited with their families here. They might also seriously explore the possibility of a 'hotspot' in Calais, allowing refugees to have claims for asylum in Britain processed on French soil. Such a proposal could stem the flow of people risking their lives on boats or in lorries, and allow them to go through the correct legal processes. It would also minimise disruption to locals and lorry drivers. But the Government simply doesn't seem interested.
The timing of the announcement for this wall is telling. It comes exactly one year after David Cameron declared Britain must "live up to its moral responsibility" by welcoming 20,000 Syrian refugees. That commitment, issued grudgingly after weeks of campaigning from The Independent and others, amounted to the equivalent of just 12 refugees per day over the course of this Parliament. So news this week that only 2,646 have been settled as part of the scheme is utterly damning on the Government's record.
Calais 'Jungle' blockade sees lorrys gather for 'Operation Snail'
At the time, Cameron said the number of new arrivals would depend on councils' abilities to provide housing. Yet local authorities aren't the problem. Instead, as the head of housing at Liverpool council said, it is the Government's "tragic bureaucratic failure". Liverpool, for instance, has offered to house 100 refugees, yet just one has arrived.
Syria remains in utter turmoil, with 6.6 million people internally displaced and almost one million applying for asylum in Europe. Contrast those numbers with the fewer than 3,000 who've been able to come here under the Vulnerable Persons Resettlement Scheme, and the stark reality of this Government's approach to the refugee crisis is laid bare.
Both the wall at Calais and the failure to resettle enough refugees reveal an attitude running deep in this Government: a clear disregard for those seeking sanctuary on our island.
Those seeking refuge in the UK are not desperate to come here. They are simply desperate. Today should have been an opportunity to mark modern Britain as a country leading international efforts to welcome Syrians fleeing the devastation of civil war. Instead we see the language of division cast in concrete. Who would have thought Britain would be realising Trump's dream?
The other Alan Kurdis: Refugee children who survived the journey
Show all 8
We are a welcoming country. I've seen first-hand amazing work done by volunteers in Calais, and I know of many homes in my own City, Brighton and Hove, that have been opened to refugees. But the Government is letting us down. Theresa May still has time to save her reputation. By scrapping plans to build this wall, redoubling diplomatic efforts in Syria and seriously expanding efforts to offer sanctuary in Britain to those for whom, in the words of Warsan Shire, a 27-year-old Kenyan-born Somali woman now based in London, "Home is the barrel of the gun", she could demonstrate she genuinely cares about those escaping violence and persecution rather than allowing Britain to follow Trump's lead.
Join our commenting forum
Join thought-provoking conversations, follow other Independent readers and see their replies