Cameron's talk of 'sink estates' at PMQs hides the reality behind council housing in the UK
Terms like this are part of a discourse that is literally laying the foundations for private developers, against whom not even the Tory dream of 'Right to Buy' can save you from eviction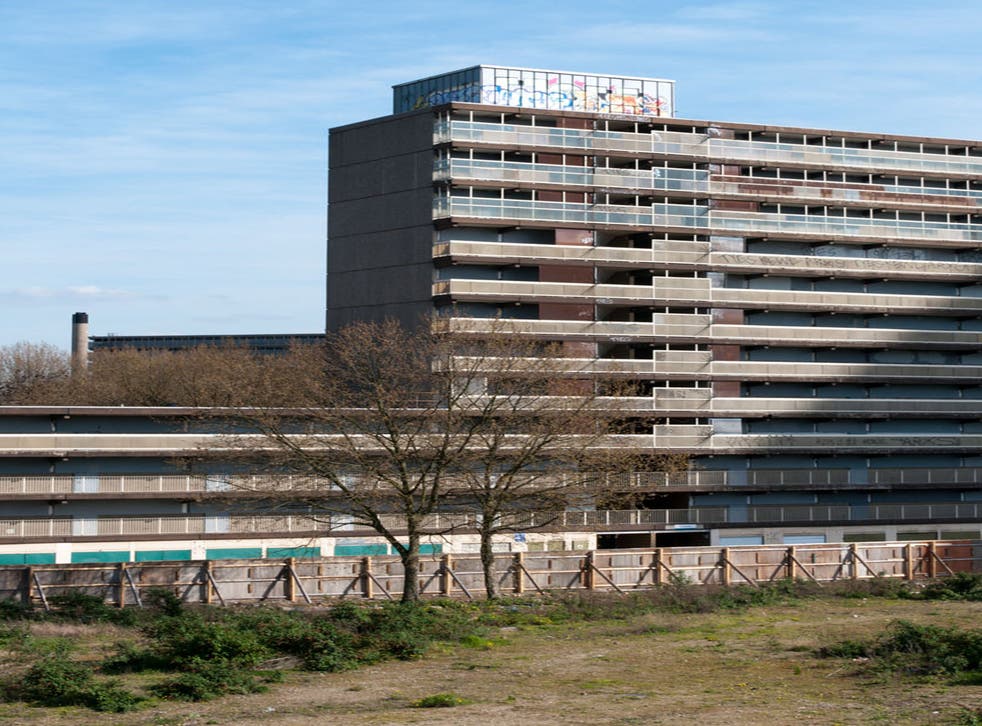 During Prime Minister's Questions yesterday David Cameron unveiled the newest target of Tory policy- so-called 'sink estates'. According to the PM, such estates need to be emptied and demolished, with little thought as to the communities that live there and where they will be re-housed- or what will replace them.
Cameron's sink estate narrative stigmatises those living in social housing in the same way that his government has consistently stigmatised those on benefits, whilst the voices of council tenants are consistently ignored.
Rather than attacking tenants directly, Cameron is instead attacking the supposed conditions in which they live, allowing his rhetoric to pass as benevolent social reform rather than the continued ideologically driven undermining of the British welfare state.
When questioned Cameron was unable to guarantee that tenants forced to move due to redevelopment would be rehoused in their local area, let alone in the actual developments that replace existing estates. In response, by invoking the spectre of the sink estate he attempted to pass off social cleansing as an opportunity for social mobility.
Referencing the Thatcherite Right To Buy initiative, the PM insisted that the aspirational Tory policy offered more people the chance to own their own homes. Something available to all who in Cameron's words "work hard enough", despite people on the national living wage being unable to afford an average starter home in 98 per cent of local authority areas.
Critiques of Right To Buy are well documented, but what Cameron fails to acknowledge is that even owning one's own home on an estate isn't a guarantee that it won't be subject to a Compulsory Purchase Order once its location falls prey to the deliberate and targeted demonisation that pre-empts its demolition.
The former Heygate Estate in Elephant and Castle, south London, is just one case in point. Formerly one of the largest social housing projects in Europe it was home to thousands, a large number of whom disagreed with its nefarious depiction as problematic sink estate. Widely praised for its green spaces and innovative architectural design, many argued in favour of its refurbishment, but it was nevertheless 'decanted' and finally demolished last year to make way for largely private apartments.
Even residents who had bought their homes under Right To Buy were evicted by Southwark Council and offered but a measly fraction of the market value of their properties, let alone enough to buy a comparable home in the local area.
Terms like 'sink estate' are part of a discourse which is literally laying the foundations of the private developments being built on the still warm remains of communities around the country which are being bulldozed, dispersed, and forcibly relocated elsewhere.
'Community' and 'place' are then re-appropriated and repackaged as marketable commodities, utilised by ad execs to sell the luxury apartments which spring from the rubble of former social housing like shiny tombstones.
The term sink estate reduces the inhabitants of social housing to a disenfranchised homogenous mass, in need of 'saving'. Meanwhile, the root causes of poverty and the council neglect, mismanagement and disinvestment behind the poor conditions on some estates are ignored. Welcome to Tory Britain.
Matt Fish is a PhD Candidate in Anthropology at the University of London. He is interested in alternative modes of dwelling in cities, and the link between place and people's sense of self.
Join our new commenting forum
Join thought-provoking conversations, follow other Independent readers and see their replies