'What will become of me without weapons?'
Watch former child soldiers speak about their experiences on the frontline, the difficulties of reintegration and their hopes for a new life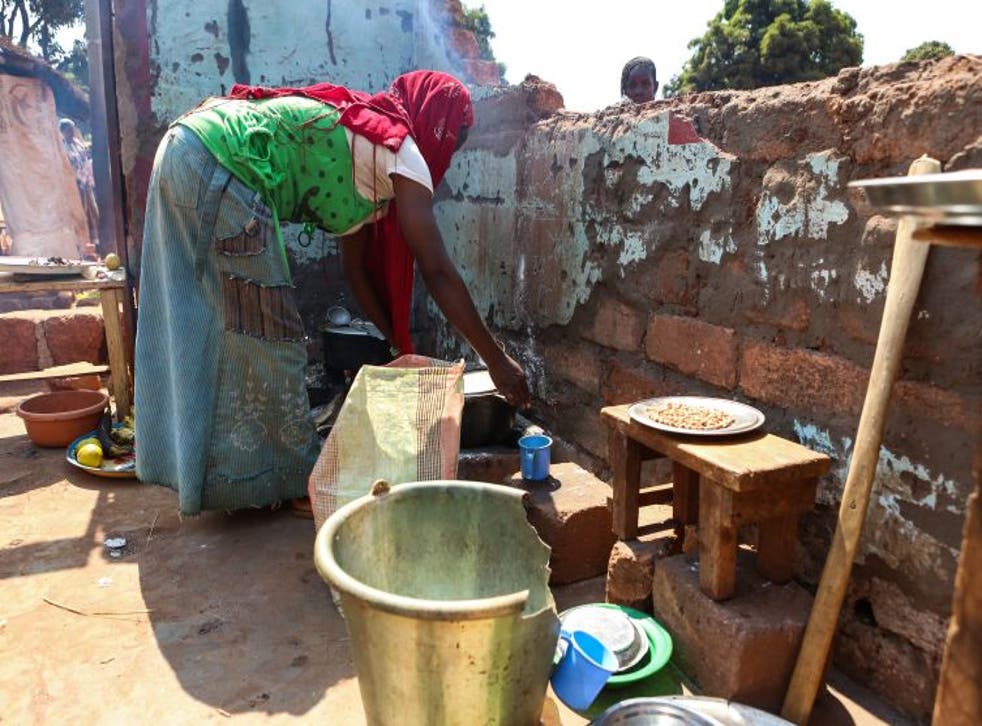 Clemence (above)
15 year old Clemence is newly reunited with her family after years in an armed group. Like other children in the group, she was a combatant and fought on the frontline. Giving up her weapon was difficult at first, but now she looks forward to working as a seamstress after receiving vocational training from Unicef-supported transit centre in Bria, Central African Republic.
Paul
After fleeing from the armed group when he got the chance, 14 year old Paul found sanctuary in the Voix du Coeur Centre for vulnerable children in Bangui, the capital city of the Central African Republic. He is receiving counselling and is going to school, but is still to be reunited with his family.

Assane
16-year-old Assane was a top ranking official in one of the Central African Republic's rebel groups, but he knew that if he didn't leave he would "get lost" in the group. But getting him out was incredibly difficult because he was such a prized soldier.Nonetheless, the perseverance of Unicef Child Protection Specialist Priscillia Kounkou-Hoveyda paid off and, eventually, he was removed from the group. He now lives with his two older brothers and is back in school.
Unicef is trying to help these children. Relying entirely on donations, Unicef undertakes the dangerous work of negotiating the release of child soldiers from armed rebel groups. The children, scarred by what they have experienced, stay in a secure compound where they work with counsellors and psychologists. They start their education anew an receive vocational training. Where possible, they are reunited with their families.
In these videos, former child soldiers talk about their experiences, about life on the frontline as well as about the process of reintegration. We hope that when you see how these children's lives have been transformed by the crucial work Unicef does you will be happy to support us in our Christmas Appeal on their behalf.
Register for free to continue reading
Registration is a free and easy way to support our truly independent journalism
By registering, you will also enjoy limited access to Premium articles, exclusive newsletters, commenting, and virtual events with our leading journalists
Already have an account? sign in
Join our new commenting forum
Join thought-provoking conversations, follow other Independent readers and see their replies