Elephant Campaign: How Africa's 'white gold' funds the al-Shabaab militants
Ivory smuggling has become an attractive and profitable enterprise for terrorist groups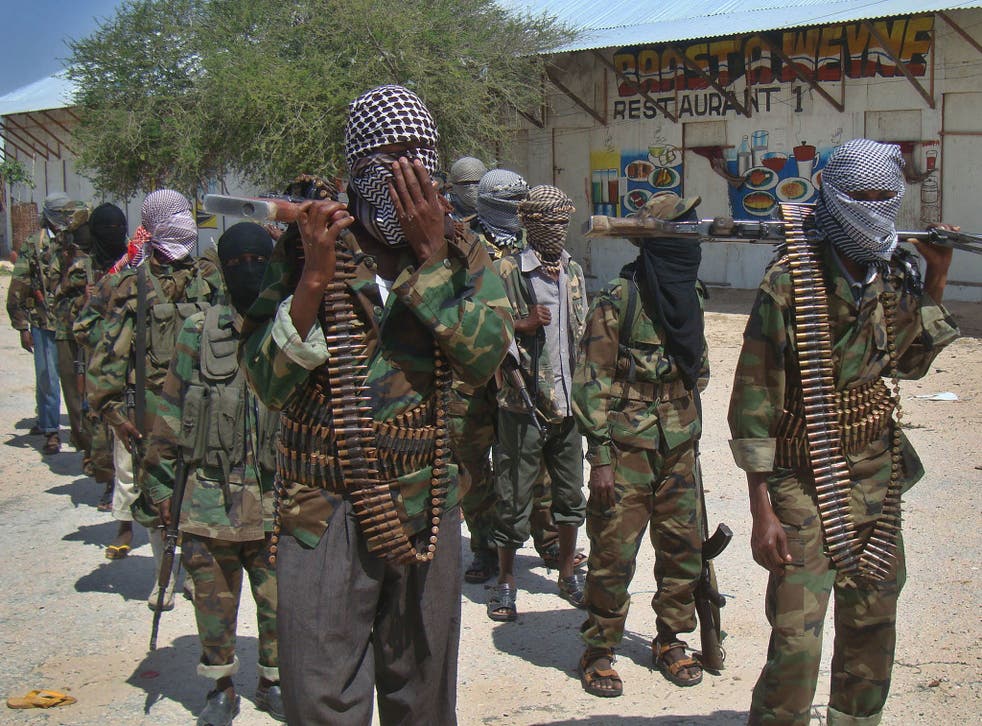 Transporting "jihad's white gold" from the African bush to Asian cities is no small feat, but under the watchful eyes of the Somali Islamist militant group al-Shabaab, but the process runs like clockwork.
That is the claim of Andrea Crosta, executive director of the Elephant Action League (EAL), who has spent years investigating al-Shabaab, which made international headlines last year after it claimed responsibility for the attacks on Nairobi's Westgate shopping centre, in which 67 people lost their lives.
He claimed that up to three tons of ivory was bought and sold every month through a co-ordinated supply chain.
Activists and conservationists have claimed that al-Shabaab derives a significant portion of its funding from the ivory trade. Information on exactly how this is achieved is being pieced together by conservationists and security experts.
Mr Crosta said he had built up a network of undercover spies and informants inside al-Shabaab, some of whom were still actively reporting back about the organisation's lucrative ivory deals.
"We know that there is one man, of Somali origin, who is trusted in the ranks of al-Shabaab," he said. "Whenever someone is looking to buy ivory through al-Shabaab, they contact this guy and ask for a specific amount."
According to a UN report, 22,000 elephants were killed by poachers in 2012. It is little wonder that poaching and ivory smuggling is an attractive form of enterprise for militant groups.
When poachers are caught, they tend to escape with trivial fines or short custodial sentences. And the financial incentives for such risk are huge. The poachers, who run the biggest risks, earn $50-$100 (£60) per kilogram of ivory, and the price increases as the ivory moves up the chain.
Kenya's long and porous border with Somalia makes it relatively easy for militants to hurry the ivory, poached in Kenya and elsewhere in Africa, across the frontier into a largely lawless state that has fostered militants, pirates and gunrunners. From there, it reaches ports on the Somali coast, many of which are controlled, or at least heavily influenced, by al-Shabaab.
Though estimates vary, Mr Crosta said al-Shabaab makes up to £365,000 per month from ivory alone, enough to support around 40 per cent of the salaries paid to militants. Other sources of the group's revenue include exporting charcoal and collecting zakat, an informal Islamic tithe.
In testimony to US Congress in 2012, Ian Saunders, director of the Tsavo Trust, noted that a 2010 report found that the killing of one elephant was enough to fund an attack on the scale of the 1998 embassy bombings, estimated to have cost $50,000.
The poaching trade is not a new venture for terror groups. The militant Lord's Resistance Army (LRA), which has killed more than 3,000 and displaced thousands more in Central Africa, are more opportunistic, and are more involved in the poaching itself. The group's fugitive leader, Joseph Kony, is known to have ordered his men to kill elephants. Janjaweed of Sudan is also heavily involved in poaching.
According to Mr Crosta, however, al-Shabaab's ivory operation is far more sophisticated.
The money usually changes hands in the no-man's land between Kenya and Somalia. Al-Shabaab has small boats in ports such as Merka and Barawe, that transport the ivory shipments.
Mr Costa said the ivory boats do not just come from China, where demand for ivory is known to be high. They also come from "South Korea, Iran, Turkey, and of course the Gulf, Dubai".
Al-Shabaab's emissaries even bring their own scales to weigh the ivory accurately.
After 2012, when al-Shabaab lost control of the city of Mogadishu, and the vital port of Kismayo, commentators said the group had lost its main source of revenue. However, the organisation restructured itself and simply moved its operations to smaller ports, where they still have control, said Mr Crosta.
And although al-Shabaab may have lost full control of the Kismayo port, a leaked UN report last year said corrupt officials from the Kenyan peacekeeping forces in the area remained complicit in al-Shabaab's charcoal smuggling operations.
Mr Crosta said he began his investigation not only because of the toll poaching has taken on elephant populations, but also because of the humans who get caught up in the violence of the poaching trade.
"I know families, 10 or 12 people, who are terrorised in their villages, simply because the breadwinner is a ranger," said Mr Crosta. "People who still buy ivory, despite knowing all this, are an accessory to manslaughter."
To take your own step, please support our appeal, and sign the petition.
Join our new commenting forum
Join thought-provoking conversations, follow other Independent readers and see their replies