China's move to legalise use of rhino horn and tiger bones criticised
​Allowing even restricted trade in rare animal parts sends the wrong message that poachers will exploit, say conservationists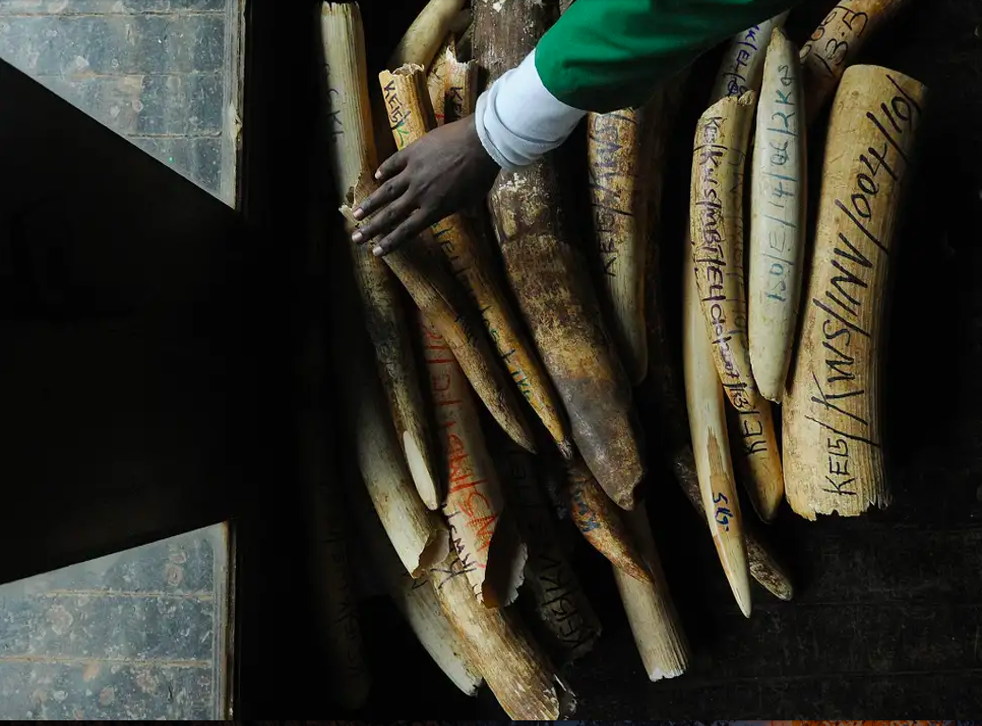 By Caroline Chebet for The Standard, Kenya
Conservationists have criticised the Chinese government for lifting a 25-year-ban on rhino horn and tiger bone. China lifted the ban in October under new regulations that allow hospitals to obtain the parts from commercially bred tigers and rhinos for "medical research".
Both Kenyan and international wildlife conservationists have, however, criticised the decision saying it will fuel cases of poaching and undermine efforts to conserve the two endangered species. WildlifeDirect CEO Paula Kahumbu described China's decision as "chilling".
"This news should chill you to the bone. Our work suddenly gets 10 times more difficult. The audacity of China is terrifying," Dr Kahumbu said in a statement.
She announced that conservationists would petition China to reverse the decision. The World Wildlife Fund (WWF) described news of China's decision as "devastating".
The fund said China's 1993 ban significantly curbed demand for tiger and rhino parts from what has long been considered the worlds' largest consumer market.
"This is really bad news for wildlife. We are urgently calling on China to maintain the 1993 ban on tiger bone and rhino horn trade and to extend it to cover trade in all tiger parts and products," said WWF in a statement.
The organisation said lifting the ban would be detrimental to conservation efforts by fuelling demand for the products and increasing poaching of wild tigers and rhinos.
"China's decision to reopen a legalised trade in farmed tiger bone and rhino horn reverses 25 years of conservation progress in reducing the demand for these products in traditional Chinese medicine and improving the effectiveness of law enforcement," said Leigh Henry, WWF director of wildlife policy.
According to Save the Rhino, an international conservation organisation, at least three rhinos are killed in the world every day for their horn.
"They are living on the edge. It is time for this shocking statistic to be brought to an end. It is time for rhinos to thrive," said Save the Rhino.
The Ol Pejeta Conservancy, Kenya's largest rhino sanctuary, described the lifting of the ban as "baffling".
"It is a huge step backwards for wildlife conservation. Although these products have no known medicinal value, the re-legalisation has been approved for medical use, and will no doubt place these highly endangered animals under ever more intolerable pressure," said Ol Pejeta said in a statement.
* China reversed its decision to lift the ban on tiger bone and rhino horn on October 29
This article is reproduced here as part of the Giants Club African Conservation Journalism Fellowships, a programme of the charity Space for Giants and supported by the owner of ESI Media, which includes independent.co.uk. It aims to expand the reach of conservation and environmental journalism in Africa, and bring more African voices into the international conservation debate. Read the original story here
Register for free to continue reading
Registration is a free and easy way to support our truly independent journalism
By registering, you will also enjoy limited access to Premium articles, exclusive newsletters, commenting, and virtual events with our leading journalists
Already have an account? sign in
Join our new commenting forum
Join thought-provoking conversations, follow other Independent readers and see their replies