Gabon accuse French environmental services group Veolia of pollution
A bitter pubic dispute rages on as the Central African government seizes firm's distribution plants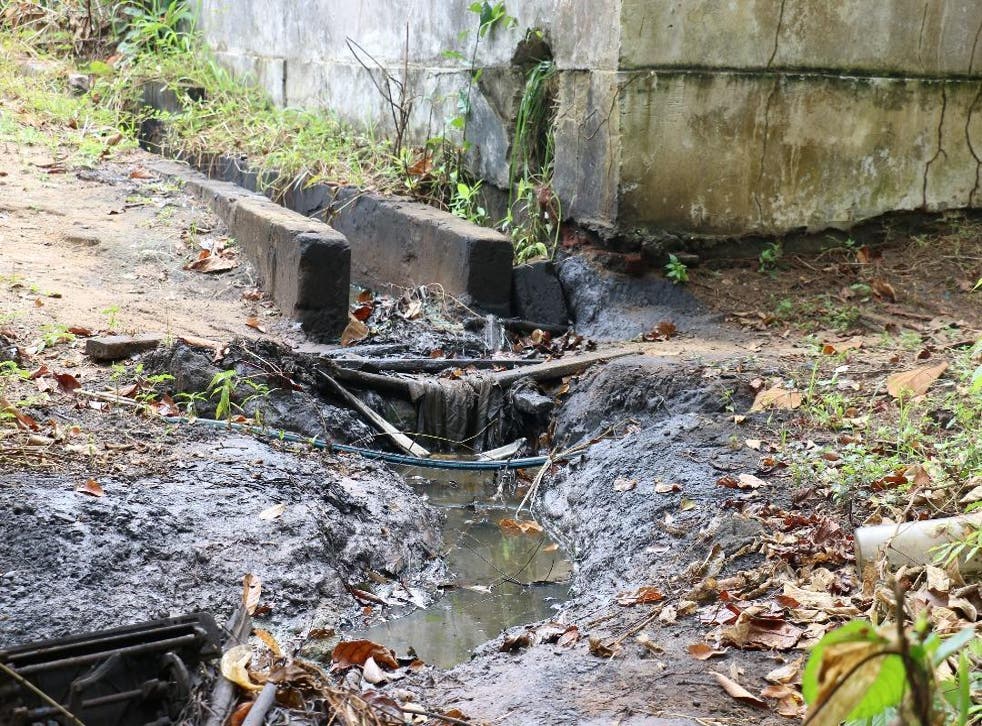 The government of Gabon have accused the multi-national environmental services group Veolia of widespread pollution in the country, terminating the company's contract to distribute water and electricity.
Veolia, which owns 51% of Gabonese firm SEEG, has rejected the accusations and threatened legal action after all 35 SEEG sites were seized by the government.
At a news conference in the capital Libreville, Gabon's Communication Minister Alain-Claude Bilie By Nze said "There is considerable environmental damage at almost all of the sites exploited by SEEG.
"Oils and fuel have been spilled on the ground, without any protection or precautions, in flagrant violation of environmental regulations.
French company Veolia, which provides water, waste and energy management services in numerous countries and employs 163,000 people, denounced the move as a "brutal expropriation". It has provided utilities in Gabon for more than 20 years.
In an official response, Veolia stated: "The SEEG has never intentionally discharged hydrocarbons into rivers near the sites it operates. These allegations, which are made only a few days after the company was requisitioned, complain of environmental damage at 'almost all' the sites. This 'diagnosis' is made with unusual rapidity, given that certain installations are several days traveling time from Libreville.
"It is surprising that none of the inspection agencies of the public authorities such as the Water and Energy Sector Regulatory Authority, the Ministry of Water and Energy and the Department of the Environment has ever highlighted environmental damage, though they have carried out audits throughout the period of the concession. The SEEG is subject to regular audits by the Gabonese authorities, more than ten in the last ten years.
"The water produced and distributed by the SEEG is always drinkable and treated once it has been extracted and before being distributed. It meets all the sanitary requirements of the World Health Organization, which exceed the Gabonese regulations."
Environmental inspections of SEEG power and water pumping stations are still underway. Professor Lee White, Head of Gabon's National Parks Agency, has worked as a conservation and environmental policy maker in Central Africa for over 30 years. He told The Independent that the situation has already caused serious environmental damage, including to the Ogooué Ramsar Site, which is home to the country's rare forest elephants, manatee and gorillas. It needs to be addressed immediately.
Professor White said "This is a very serious situation. I visited the SEEG station in Lambarene on Tuesday and saw oil and diesel being channeled into a trench that flows directly into the Ogooué River.
"Aside from the obvious environmental damage, no one knows the consequences it could have on public health. They have treated Africa like a dustbin. If this was happening in Europe prison sentences would be handed out."
However Professor White acknowledges the part played by the government, adding "it is obvious that this has been a chronic situation for years. We are at fault for not checking and making sure Veolia respected national and international standards.
"Gabon gave Veolia majority shareholder status because we knew we did not have the capacity to manage the infrastructure and they have an international reputation for environmental standards. Our controls were not up to scratch."
Veolia blames the government for failing to live up to its investment obligations, saying "We maintain that the debt of the Gabonese State, for its consumption of water and electricity, is 41 billion CFA francs (£55million), to date. SEEG's annual accounts are public record and have been certified for 20 years by two of the largest international audit firms. An international audit will only confirm this truth."
Meanwhile, government spokesperson Minister Bilie By Nze said that on top of legal penalties of up to 500 million CFA francs (£680,000) for each polluted site, Gabon will seek for SEEG to shoulder the clean-up costs, which will run into tens of millions.
In response, Veolia has stated it will take legal action and "do whatever is necessary to protect its employees and the integrity of its subsidiary, up to and including The International Centre for Settlement of Investment Disputes ".
Register for free to continue reading
Registration is a free and easy way to support our truly independent journalism
By registering, you will also enjoy limited access to Premium articles, exclusive newsletters, commenting, and virtual events with our leading journalists
Already have an account? sign in
Join our new commenting forum
Join thought-provoking conversations, follow other Independent readers and see their replies