Kenya wildlife conservancies need rescue from coronavirus impact
Away from famous reserves like South Africa's Kruger or Kenya's Masai Mara, thousands of smaller wildlife sanctuaries are also reeling from tourism collapse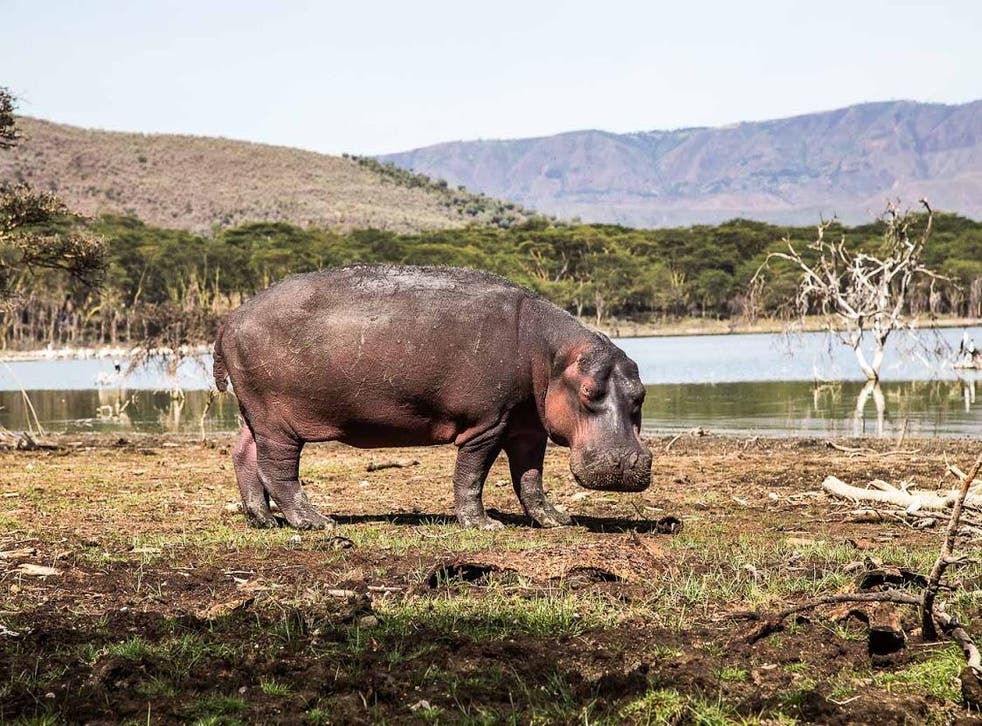 By Jeckonia Otieno for The Standard in Kenya
The plains overlooking the Longonot Hills on one side and bordered by Lake Naivasha on the other would be a beehive of activity during a season like this.
The tranquil, green shrubs shake as if in answer to nature, and the Equatorial rainy season has nourished them. In there teems various species of wildlife for this sanctuary, 60 miles northwest of Kenya's capital, Nairobi, which has hitherto been self-sufficient but has now fallen on hard times.
During a period like this, Oserengoni Wildlife Sanctuary could have been welcoming hundreds of tourists. The sanctuary, which boasts more than 27 different wildlife species, is not only self-sustaining but also a pillar to the local community.
No visitors are coming anymore to the sanctuary partly due to the travel restrictions across the world and social distancing that is being experienced in Kenya.
Tourism is among the hardest hit sectors by the coronavirus pandemic. With restrictions almost hitting three months, players in the sector have been left high and dry.
John Ndegwa, the manager of the sanctuary confirms that it is a difficult time and fears not only for Oserengoni, but also other sanctuaries around the country.
"Conservation is hugely driven by funding that comes through tourism and 80 per cent of our income is dependent on this," says Ndegwa.
The second avenue through which conservancies get funding is through donations from philanthropists who are also not visiting due to travel restrictions across the globe.
But Naivasha itself is a unique area with mixed land use as opposed to the Mara or Northern Rangelands where land uses are not as myriad. Ndegwa says that Oserengoni does not depend on donor funding.
Oserengoni covers 20,000 acres of land and neighbours the Olkaria Geothermal Plant and the flower companies which have also been affected as flower exports have substantially reduced, rendering hundreds of workers jobless. Ndegwa says the consequences of joblessness could be disastrous.
"Unlike Laikipia where conservancies can expand, we have no luxury of space as we are sandwiched between the lake, an expanding town and other economic interests," he says.
With the space constraints, Oserengoni employs rangers to ensure that the animals are safe as they guard against poaching for bushmeat and charcoal burners. But Ndegwa says that rather than use brute force, the sanctuary has learnt to engage with the communities is a peaceful way.
"You cannot jail every offender, so we have different strategies to work with the local community including a bursary programme, provision of clean water from three boreholes which we have sunk," states Ndegwa.
The sanctuary has also installed a generator at Maela and has provided ambulance services to local health facilities and built a maternity wing. Through its education programme, Oserengoni has a feeding schedule for schools in the area as many families cannot afford three meals in a day.
Ndegwa says the sanctuary employs 150 people directly and another 700 indirectly, but says this might not be the case in a few days to come if the country doesn't get back to normalcy.
And Ndegwa fears that with no benefits flowing to the local community, there could be a backlash. Most hotels along the Moi South Lake Road, which also offer economic benefits to locals, are closed.
This article is reproduced here as part of the Giants Club African Conservation Journalism Fellowships, a programme of the charity Space for Giants and supported by the majority shareholder of ESI Media, which includes independent.co.uk. It aims to expand the reach of conservation and environmental journalism in Africa, and bring more African voices into the international conservation debate. Read the original story here.
Register for free to continue reading
Registration is a free and easy way to support our truly independent journalism
By registering, you will also enjoy limited access to Premium articles, exclusive newsletters, commenting, and virtual events with our leading journalists
Already have an account? sign in
Join our new commenting forum
Join thought-provoking conversations, follow other Independent readers and see their replies