How tourism can safeguard African wildlife
A world-first initiative in Uganda aims to attract tourism businesses to protect biodiversity and boost the economy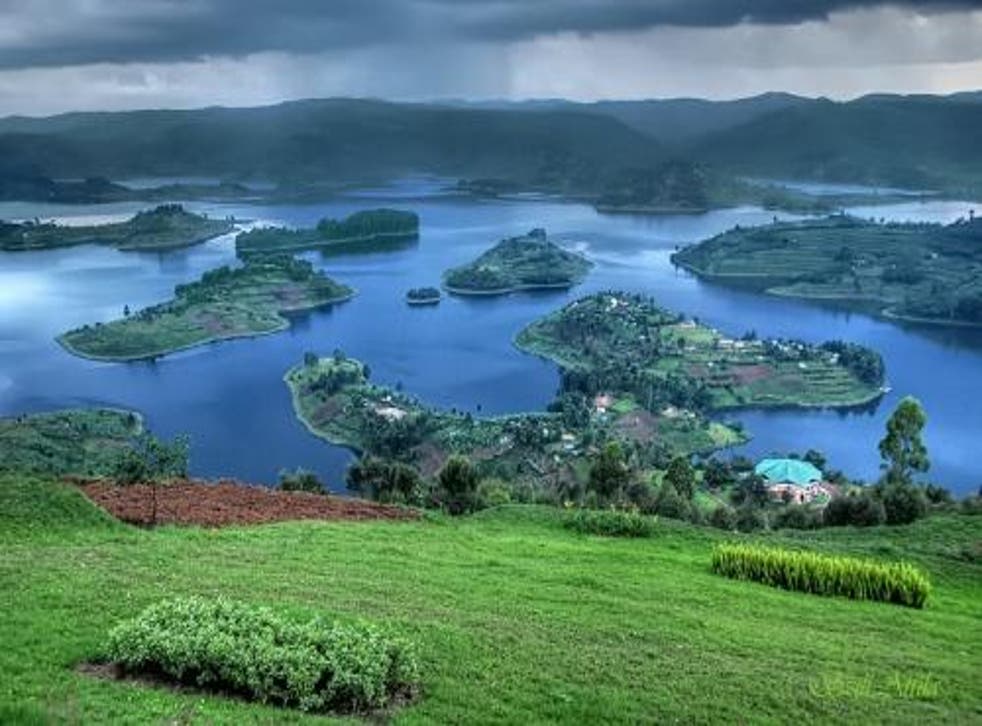 A new dawn of tourism is rising in Uganda thanks to a pioneering Investment Forum designed to protect the country's wildernesses and wildlife.
Home to the mountain gorillas, the source of the Nile, incredible bird life, and Lake Victoria, Uganda has the best of everything the continent has to offer. But ever-looming issues of poaching and loss of habitat threaten it's natural wonders.
In a bid to safeguard the country's protected areas and ecosystems, tomorrow Uganda will hold Africa's first Conservation and Tourism Investment Forum, organised by the Giants Club in partnership with The Ugandan Government, the African Wildlife Foundation and the United Nations Development Programme.
Among those attending will be the Giants Club's patron, Evgeny Lebedev, who is also the proprietor of the Independent and the Evening Standard. He will be accompanied by his father, Alexander Lebedev, and George Osbourne, the former Chancellor who is now Editor of the Evening Standard.
The Giants Club is an initiative launched by the international conservation NGO Space for Giants. It unites political leaders, philanthropists, business heads and conservationists in developing innovative new solutions to protecting Africa's key remaining wildernesses.
The Forum will be hosted by the Ugandan President, Yoweri Museveni, and among those present at the event held at the Lake Victoria Serena Golf Resort & Spa in Uganda will be global tourism innovators, international financiers, philanthropists and conservationists.
They will be joined by Erik Solheim, the executive director of UN Environment, who will be making one of the key note speeches.
The Forum aims to find innovative ways for Uganda, nicknamed the 'Pearl of Africa' by Winston Churchill, to finance the protection of its natural landscapes, and the country's unique wildlife, with private sector partnerships.
The guest list includes senior figures who run tourism and conservation businesses specialising in low-impact, high-value operations dedicated to protecting environments and bringing greater benefits to local communities. They include Derek De La Harpe, COO of Wilderness Safari, David Stogdale, MD of Great Plains Safaris, Gerard Beaton, from Asilla Africa, and Patrick Fitzgibbon, the Senior Vice President for Africa and Europe at the Hilton Group.
"Uganda is truly a treasure in terms of the beauty and the biodiversity of its natural wildernesses, and their potential as economic assets to benefit the country as a whole," said Max Graham, CEO of Space for Giants, the conservation charity behind the Giants Club.
"What's difficult is finding the money just to protect and maintain them, let alone develop them responsibly so they can fulfil that potential. That's why we commend President Museveni, and his whole Government, for taking the innovative step of inviting the private sector here to see how they can become partners in the protection of Uganda's conservation estate, to their own profit but also the country's and its people's."
All conservation-compatible business proposals will be considered, but it is expected the majority will be new high-end or eco-tourism lodges whose developers pass strict Ugandan government guidelines overseen by conservation specialists.
Central to those stipulations are that successful bidders will sustainably protect the natural areas where they invest, and bring significant economic benefits to their local communities, and to Uganda as a whole.
Some protected areas, including Kyambura Wildlife Reserve and Budongo Forest Reserve, that need infrastructure or development to realise their enormous potential will be offered as Co-Management Opportunities, where Public Private Partnerships will attract new international finance.
A new Conservation Investment Delivery Unit supported by the Office of the President and housed at the Uganda Investment Authority will help interested businesses with streamlined and centralised bureaucracy to speed their applications.
Protecting Uganda's flora and fauna - its greatest assets - is not just an ethical decision, but an economical one too. And one that will have even more travellers streaming in to explore.
The Investment Forum will be held on Friday 6 October at the Lake Victoria Serena Golf Resort & Spa. It is being organised in partnership with the UN Development Programme and African Wildlife Foundation. For more information visit www.spaceforgiants.org/giantsclub/uganda-forum
Register for free to continue reading
Registration is a free and easy way to support our truly independent journalism
By registering, you will also enjoy limited access to Premium articles, exclusive newsletters, commenting, and virtual events with our leading journalists
Already have an account? sign in
Join our new commenting forum
Join thought-provoking conversations, follow other Independent readers and see their replies